Glenn Lazarus/Facebook
Former NRL, NSW and Australian star forward -- and now federal senator -- Glenn Lazarus has added another football star to the ticket for his party's upcoming senate push.
Kerrod Walters, a crafty hooker and Lazarus' former team-mate at the Brisbane Broncos, has joined the Glenn Lazarus Team Party, aiming to win a seat as a senator for Queensland at the upcoming election.
Walters -- twin brother of Kevin and younger brother of Steve, both also rugby league legends -- retired from the NRL in 2000, having represented QLD State of Origin and Australia, and been inducted into the Broncos hall of fame.
We couldn't find any pictures of Walters and Lazarus together on the playing field, but here's one of them celebrating a win.
Glenn Lazarus announces former Broncos teammate Kerrod Walters on GLT senate ticket. Here they are in the glory days pic.twitter.com/awBVmyBZ4C

— Josh Butler (@JoshButler) February 29, 2016
"I played with Kerrod for many years in some of the country's most successful rugby league teams and it is a great honour to be back on the paddock, the political paddock with my dear friend and former team mate," Lazarus said in a statement on Tuesday.
"Kerrod, like me, is passionate about Queensland and wants to ensure our state has a bigger voice in the Federal Parliament. While our state remains in drought, farmers are being decimated by CSG mining, unemployment is worsening, our health care system is falling apart and the cost of living is on the rise, there is much to do to help the people of Queensland."
February 29, 2016
Walters said he was excited about joining the GLT.
"I understand the challenges that Queenslanders face every day trying to figure out how to make ends meet, pay the mortgage and put food on the table," he said.
"Glenn understands this too and that's why I am looking forward to working with him to grow the team and ensure Queensland has a bigger voice in Canberra."
Walters famously gave this immortal interview to The Footy Show in 1997, while playing for the Adelaide Rams. He had... a lot to say.
The announcement continues the repeated football references of Lazarus' political career. For one, the logo of his party is literally a football.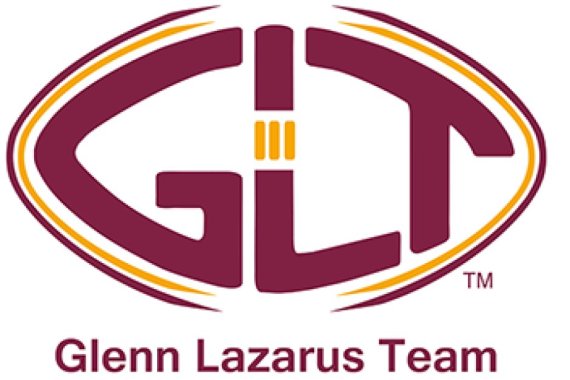 Lazarus' campaign slogan is "doing the hard yards for Queensland", a reference to his days as a hard-running prop forward for Canberra, Melbourne and Brisbane. And in his standard photo op pictures with visitors, he routinely gets them to pose with a football.
CANBERRA: So excited to meet Australian screen legend Michael Caton today. I have been a fan of Michael for many years. As to be expected, Michael wanted to play with my BALLS!

Posted by Senator Glenn Lazarus on Monday, 23 November 2015
Lazarus even snuck another footy reference into the announcement on Tuesday:
Great to have my good friend and former roomie Kerrod Walters join me on the paddock - the political paddock with Glenn Lazarus Team #glt

— Glenn Lazarus (@SenatorLazarus) February 29, 2016
And in case you missed it, he even turned up to Parliament House last week in footy shorts.
The news was met with apparent approval by fellow independent senator, Jacqui Lambie.