bopav via Getty Images
Whether you're a calorie counter or not, seeing how much food makes up 200 calories can be a real eye-opener into the quantity (and quality) of food you're putting in your body.
Many of us may think one Mars Bar is fine to eat because it has the same calories as a handful of nuts -- but in reality, these two different foods are broken down in the body very differently.
"Not all calories are created equal with regards to how our body burns fuel," accredited practising dietician Caroline Trickey told The Huffington Post Australia. "The age-old 'calories in versus calories out' is not 100 percent accurate."
"That's where the glycemic index comes into things." Trickey said.
"Two hundred calories of a high GI food can encourage fat storage, whereas 200 calories of a lower GI food won't -- and this is of particular importance for certain individuals (such as those who are insulin resistant)."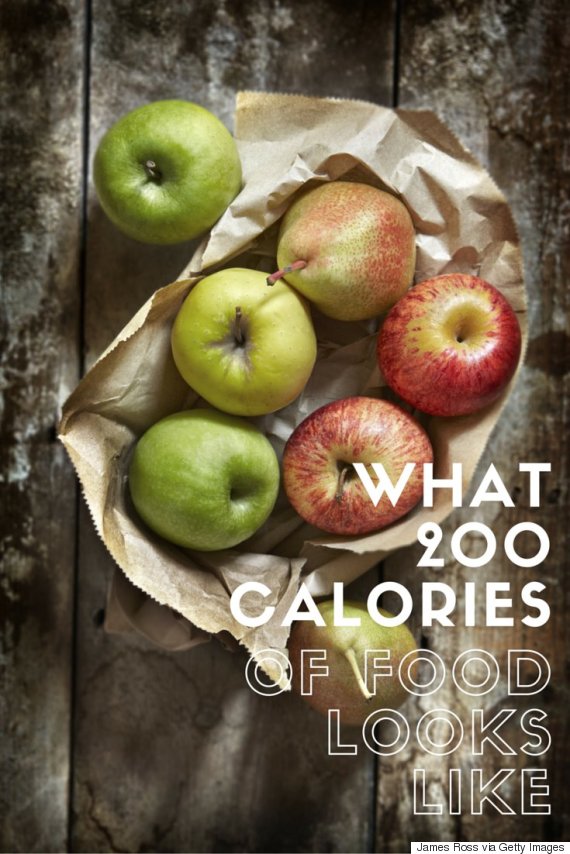 Our bodies are more likely to store high GI foods as fat is because your body is going to secrete large amounts of insulin to deal with that carbohydrate food.
"Most of us don't use that energy at a fast rate, so you're more likely to store the energy than use it because it's coming in too fast for your body to use," Trickey said.
"Whereas if you have 200 calories of a low GI food, it's going to be broken down more slowly and release that energy more slowly -- you're going to be more likely to secrete the right amount of insulin."
Low GI foods include legumes, nuts and many fruits and vegetables. High GI foods, on the other hand, include processed snacks, such as biscuits, chips and doughnuts.
"Many of these snacks and fast foods contain nasty fats like trans fat which can get into our cells and change how our body metabolises food and encourage diabetes and cardiovascular disease -- our number one killer in Australia," Trickey said.
Take a look at these common foods that add up to 200 calories and notice how much nutritious food you can eat compared to junk food.
200 calories of popular foods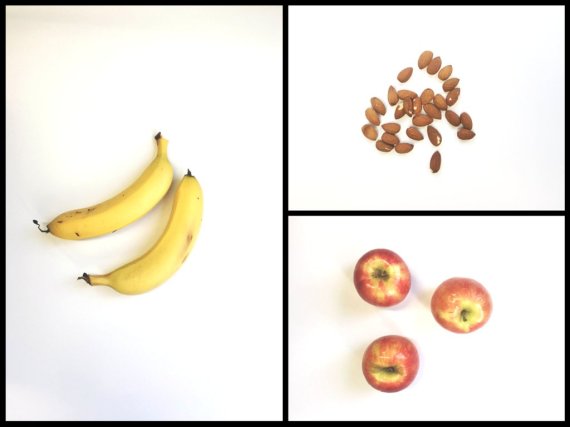 Fruit
3 medium (150 grams) apples
2 medium (170 grams) bananas
2 medium (300 grams) mangos
½ cup (70 grams) raisins
Vegetables
10 cups (700 grams) chopped broccoli
6 small-medium (625 grams) carrots
7 cups (700 grams) green beans
6 cups (approx. 600 grams) snow peas
60 spears (approximately 990 grams) asparagus
60 (approximately 840 grams) button mushrooms
6 cups (400 grams) chopped kale
7 cups (700 grams) chopped celery
Nuts
28 (34 grams) almonds
28 (⅓ cup or 30 grams) walnuts
6 (30 grams) brazil nuts
1 ⅔ tablespoons natural crunchy peanut butter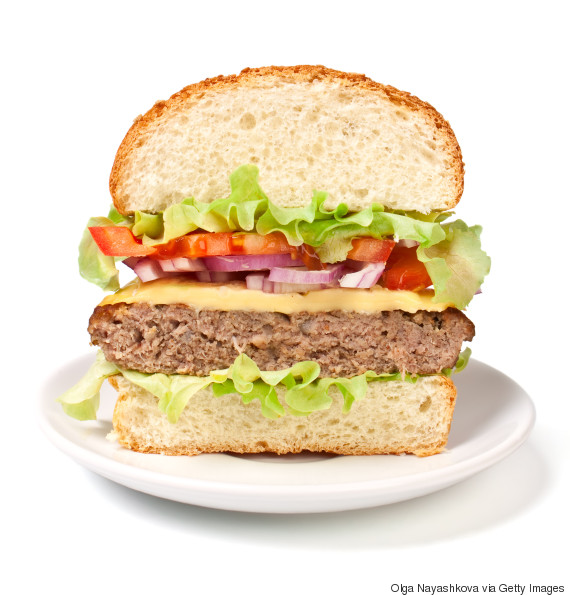 Snack foods
40 grams (⅘ of a 50 gram packet) potato chips
18 Pringles
4 ½ cups popcorn
18 barbecue or pizza Shapes
Less than ⅔ (65 grams) of a Bakers Delight Cheesymite scroll
⅘ or 80 percent regular size Mars Bar or Snickers original
2 ½ Chocolate Mint Slice biscuits
2 Tim Tams
1 Subway double choc chip cookie
40 gram packet of Maltesers
1 Carman's Original Fruit-Free muesli bar
Fast food
⅔ McDonald's Cheeseburger
⅓ McDonald's Big Mac
⅘ serve of McDonald's small fries
90 percent large Coca Cola
¼ Sumo Salad chicken and avocado or bacon and egg toastie
¼ Sumo Salad large chicken Caesar wrap
Slightly less than ⅓ Oporto Egg and Bacon Roll
⅔ Oporto Bondi burger, single fillet with chilli
⅓ Oporto Bondi burger, triple fillet with chilli
Visit HuffPost Australia's profile on Pinterest.