Leonardo DiCaprio finally won the Oscar he's worked for his whole career, delighting film buffs and breaking the hearts of Leo meme-creators worldwide.
But the 41-year-old leading man is so used to living his life without one, he nearly went home without his shiny new gold statue.
'The Revenant' star was seen leaving Ago restaurant in West Hollywood in the early hours of the morning after a hearty night of celebrating his breakthrough Best Actor nod, TMZ reported.
The five-times nominated actor, who dedicated his victory speech to bringing awareness to the growing threat of climate change, spent the evening puffing on his vape pen and presumably drinking a few celebratory cocktails.
And so well he should. He'd been waiting 22 years since his first nomination for 'What's Eating Gilbert Grape'. Even the bear was happy.
But it seems all the after-party hijinx proved too much for Leo's memory, forcing a staff member from the restaurant to wade through the media scrum outside the star's car to hand the Oscar he'd left behind to a member of his entourage.
You grip that statue tight Leo, and you never, ever let go.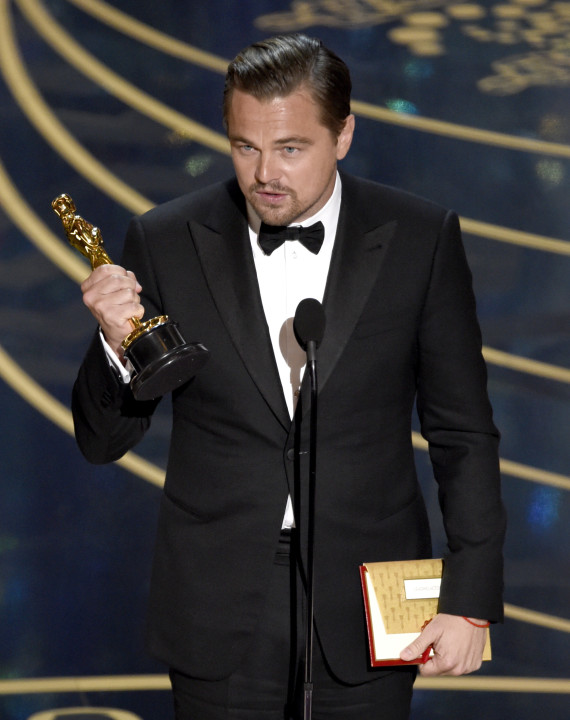 EVER.