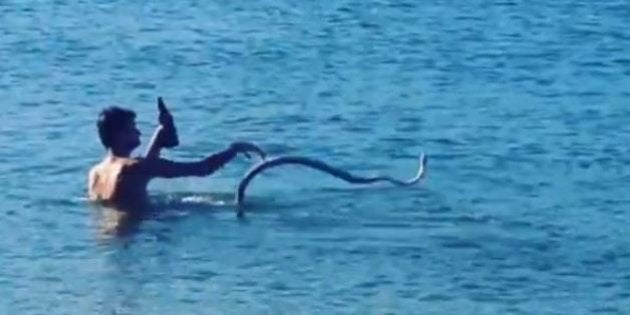 Nothing to see here, people, just an Aussie bloke having a swim with a beer and a snake. Yes, they do kiss, a bit, but who here can honestly say they haven't given a pet python a cheeky smooch in the shallows?
Rock n' roll muso Indy Bones from Brisbane captured the bizarre action at Tallebudgera on the Gold Coast, saying: "There's currently a bloke down here drinking a VB tally and chucking his pet snake around. Amazing".
We presume the snake is the guy's pet but he wouldn't be the first Queenslander to have a phenomenal way with wild snakes.