It may be the stomach that is cut away during gastric sleeve surgery, but the real change happens in the mind.
In this irreversible obesity surgery, 85 percent of the stomach is removed to make a narrow tube about the size of a small banana which holds about half a cup of food. It makes people feel fuller longer and reduces hunger-inducing hormones.
For Alison Minassian, 65, who had the surgery almost two years ago and lost 48kg, it was the first step to overcoming a lifelong battle with herself.
"My greatest demon was my brain, it wasn't my stomach -- the fact that it was too big," Minassian said.
"But my greatest enemy is also my greatest comfort because I'm a stubborn person, and I had to get my brain right and tell myself 'this is what we're going to do and this is how we're going to do it'."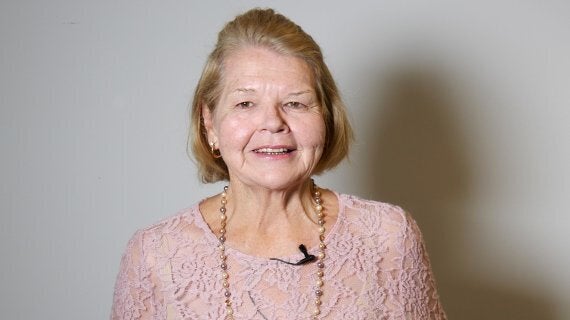 Alison Minassian said she learned how to eat again.
Alice Callaghan had the surgery six weeks ago and has lost 27kg. She said her outlook on life was changing.
"I don't think gastric sleeve surgery is for everybody because it's really hard," Callaghan said.
"Some people think this is the easy way out -- that you get surgery and all the work is done for you -- but this is the most difficult thing I've ever done.
"You have to be ready to make the change and I am ready. I am so ready."
Callaghan said her weight had affected every day of her life.
"It's the hardest thing to be so unhappy with yourself and there's nothing you can do," Callaghan said.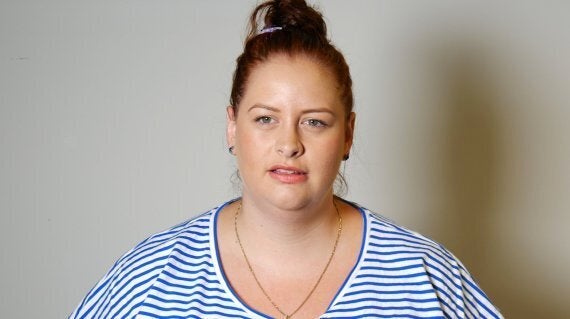 "I got to the point where I couldn't imagine a future. I didn't think I'd be here in a year's time.
"This one was do or die. Life or death."
Callaghan said she tried other weight loss techniques but got to the point where she knew there was no other way out not long after getting married.
"My breaking point was my GP telling me that I probably wouldn't be able to have a baby," Callaghan said.
"To hear that absolutely killed me. To hear that, for the reason for me not to have a baby was my weight, I could change that."
It's a story bariatric surgeon Roy Brancatisano hears many times a day. At weight control institute Circle of Care, Brancatisano has performed 1500 gastric sleeve surgeries in five years and said obesity should be treated as a disease, not a way of living.
"Obesity has nothing to do with willpower," Brancatisano said.
"People at the clinic say they've tried everything and the fact is when you understand the physiology behind obesity, you see your body is doing everything it can to keep you fat.
"This is not a lifestyle people choose, it needs to be seen as a disease. There's clear evidence showing obesity as a risk factor for diabetes, arthritis, some forms of cancer."
The procedure's success rates are high, but what's more interesting is a study showing 85 percent of people with diabetes were able to control it without medication after gastric sleeve surgery.
Around the world, comparable countries like the UK, Canada and the U.S. all class obesity as a disease, and Brancatisano said Australia needed to follow suit.
"The government needs to class obesity as a disease, and public hospitals need to start offering this surgery," Brancatisano said.
"When they do, the flood gates will be open and there will be huge waiting lists, but for every person who has the operation, they'll likely be able to lose weight, get off their diabetes medication and reduce their risk for a range of diseases."
For Minassian, her diabetes is now under control and she said she didn't take medication.
"I've trained myself to be healthy," she said.
"If I'm going to eat steak, I'll have a fillet steak because I'mm only going to have a little of it. If I'm going to have salmon, it'll be the best part of the fish because one serving will last me two meals."
"I used to stuff my stomach with any rubbish but now I think about the protein I need to have for the day and the types of vegetables I need for my vitamin intake. I'm very mindful of what I'm putting in my stomach."
For Callaghan, the goal is simple.
"I don't want to be on the sidelines anymore," Callaghan said.
"For the first time in my life, I'm so excited for the future. I'm blown away by the change and I know I'm going to get there.
This is the first in a special series by The Huffington Post Australia about the nation's obesity crisis.
If you have an idea (a big one, or a small one -- even a nutty one) email us at HuffPost Australia.