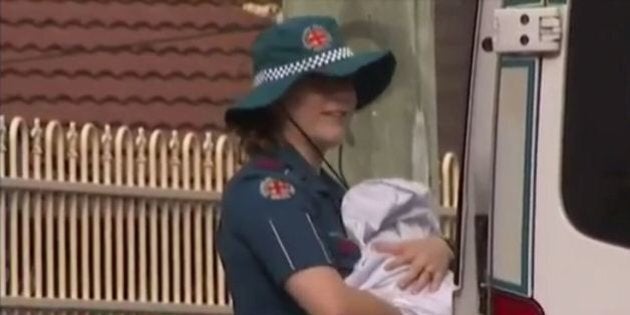 Heavily armed police have stormed a home in Logan, south of Brisbane, to rescue a three-week-old baby girl who was being held hostage by a man.
Acting Inspector Stewart Day said the man had been refusing to come out or allow a baby to leave the residence in Kingston since 5am Thursday morning and was armed with several knives.
"The baby was sleeping inside its bedroom, the baby has woken up this morning, the male person was armed with a number of knives and was making a number of threats," Day said.
"The actions taken by police were swift, they were exemplary and certainly alleviated a situation which could have ended very nastily."
Day said about 20 police were involved in the operation and the man was tasered. He also said he could not confirm media reports the man was shot with with rubber bullets.
"There's a three-week baby inside the room and that's our number one concern," Day said.
The man's injuries were not life threatening and Day said he was taken to hospital for observation and would likely be charged later on Thursday.
"The man is known to police," Day said.
The baby was unhurt and received care from ambulance officers before being taken to hospital as a precaution.
Day said police and the Department of Child Safety would jointly investigate the situation.