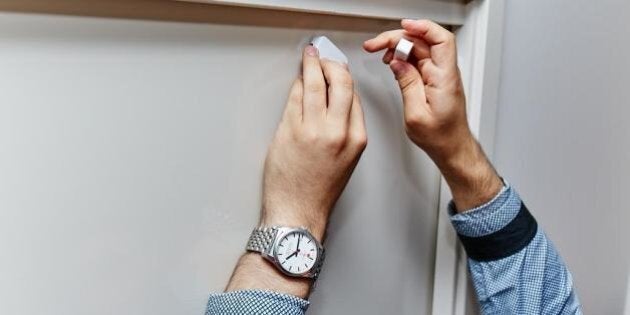 Elderly Australians may soon have access to 'home smart' technology that can alert healthcare providers or family if they have taken a fall or not taken medication.
The release of the breakthrough technology follows a joint trial by technology provider Samsung and Deakin University.
Over the next few weeks, five homes in Geelong, Victoria, will be used to test a technology ecosystem specifically designed to help address challenges associated with in-home aged care.
Using small, battery-powered sensors developed by Samsung, the Australian developed Holly Smart Home Project will be able to monitor aged care homes and can alert healthcare providers when strange activity is detected in or around the home.
The sensors are placed around the house -- motions sensors, sensors under the bed for sleep tracking, door sensors, in cupboards, fridges, etc -- and stream information to a program named Holly, whose artificial intelligence coordinates the information to make certain predictions about your behaviour, said Rajesh Vasa, Professor of Software and Technology Innovation at Deakin University.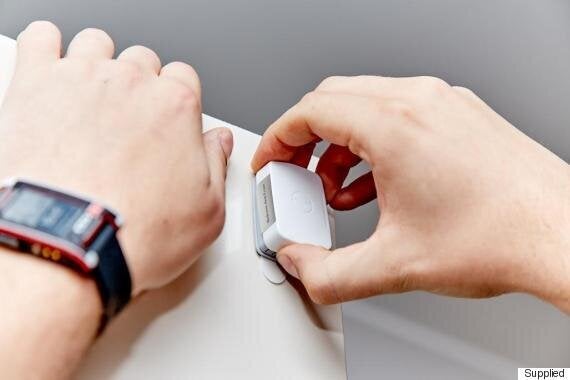 The cost of making sophisticated sensors has dropped dramatically in recent years, said Prof. Vasa.
He told the Huffington Post Australia the sensitive sensors -- which can detect temperature and movement -- will alert Holly to remind you to take medication, and let it know if you've taken that medication.
"It can track if (your medicine cupboard) has been accessed," he said.
"The devices can also pick up anonymous movement around the house. If you go to the bathroom and have a fall, the system picks that they have been in there too long, far more than usual, and the appropriate alert can go out."
All the data collected by the sensors and Holly stays in your house, and it only sends out information -- such as alerts -- if the device has been given permission to set up those protocols.
The trial, whose current participants are aged between 73 and 81, is expected to quickly ramp up from the original five testing homes, with the aim of making the system more widely available by the end of 2016.
It is hoped the technology will allow elderly people to remain in their homes longer, before they transition to aged care, said Ian Aitken, Director of Solutions and Engineering at Samsung Australia.
"Having Holly in the home, children and carers can have peace of mind that mum and dad are being looked after ok -- and more importantly if an anomaly is detected, then appropriate triggers can be raised so that people can intervene," he told Huff Post Australia.
"We are now moving into a world where technology will allow people will be able to live longer in their homes, without modifying how they live."
It is estimated that the potential cost of providing aged care to an individual within a state facility could cost between $100,000 and $300,000, while there are only 28.7 operational home care places currently subsidised by the Australian Government per 1,000 people aged 70 years and over.
Geelong Councillor Rod MacDonald said the technology has the potential to provide significant savings to the community and governments.
"This study is the next phase in our push towards increasing quality of life for many within our community," he said in a statement.
In 2015 the CSIRO announced it had had promising results in trials using sensor technology to monitor elderly Australians and people with disabilities in their homes last year.
There are also similar projects in the US and Europe, with US communications companies AT&T and Comcast each developing home automation technology with input from the aged and disabled.
AT&T is reportedly working on a monitoring system that will let people track their aging relative's routine, whilst Comcast is developing a voice operated television remote and a talking TV guide aimed at letting blind people more easily navigate channels.