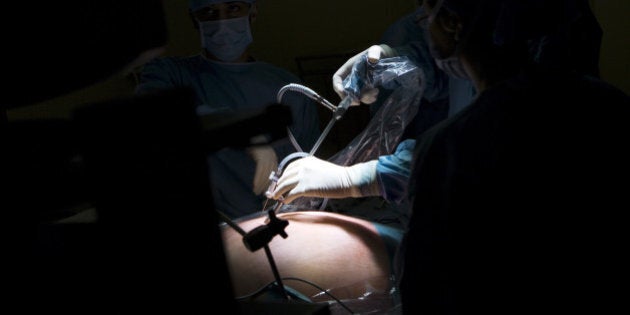 "I went on every diet under the sun and nothing would work."
It is a statement that rings true for many -- and one that can often be misunderstood.
Elizabeth Mahoney, 46, began her weight loss journey when she was tipping 115 kilograms on the scales. She now weighs a healthy 67 kilograms after choosing to undergo bariatric surgery in 2014.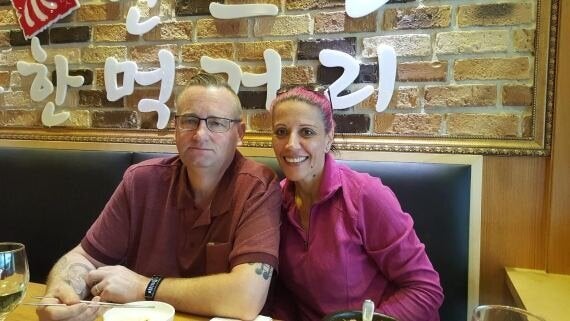 Elizabeth and her partner Paul are living comfortably following their weight loss journey that was spurred on by surgery.
It is the intervention called upon when all other lifestyle treatment options have failed. Over 15,000 weight loss procedures (including gastric banding, gastric bypass and sleeve gastrectomy) were performed in Australia between July 2014 and June 2015.
And as the epidemic in Australia continues to spiral -- with 63.4 percent of Australians now classified as overweight or obese -- experts are calling for obesity to be viewed in the context of its physiological mechanisms which can be altered by bariatric surgery.
"The weight of anyone on this planet is a very complicated interaction between our genetics and the environment that we find ourselves in," upper gastrointestinal surgeon Dr John Jorgensen told The Huffington Post Australia.
"We now live in a society that is absolutely geared to make us overweight but we all have a different tolerance to the obesogenic environment that we have created and changed.
"The people that then get inflicted by morbid obesity are those whose genetic tolerance of these changes is very minimal."
Studies reveal that less than 5 percent of obese people can lose significant weight and keep it off long-term.
"Over the years, I tried and tried to lose weight that crept on each time I had my kids," Elizabeth said.
"I would lose some weight short-term, but would regain it long-term."
Why is this the case? Essentially, our bodies are doing everything they can to keep us fat.
"We know from animal studies and epidemiological studies on humans that most of our bodies will defend the highest weight that it has ever been. This occurs via the hypothalamus -- that part of the brain that controls everything that is critical to keeping us alive and monitored as humans," Dr Jorgensen said.
"If someone is 50 kilograms heavier than they should be, most people will view that as a disease of gluttony, whereas the biological view is that the hypothalamus is confused and is defending that abnormal body weight.
"This is what the disease of morbid obesity really is."
This cycle rings true for Elizabeth who had struggled with her weight for 10 years. This escalated when she met her partner Paul in 2008.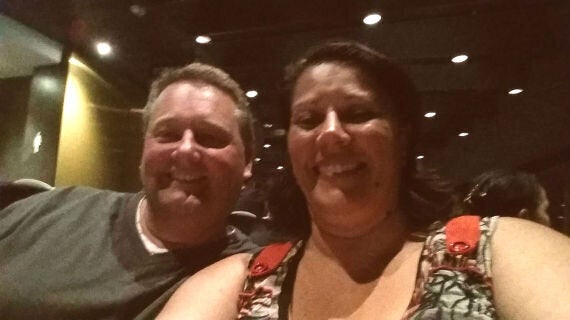 "We both got very comfortable with each other and proceeded to put more weight on. It became even more of a struggle as neither of us would put each other down."
"I was getting more and more upset with myself, and in the end, I was just eating for the sake of it. I reached the point where I thought it was a lost cause," she said.
After exhausting all options, Elizabeth turned to gastric sleeve surgery in 2014. Paul followed in her footsteps the following year.
According to Dr Jorgensen, who performs bariatric surgery at St George Private Hospital, it is "proven medicine" for weight loss and weight management.
"To treat morbid obesity -- or any weight problem -- you have to target the thing that affects your hypothalamic set point. The biggest effect that we have at this point is bariatric surgery because it changes the individual biologically by disarming some of those mechanisms," Jorgensen said.
This comes down to not only losing weight but also resolving co-morbidities that are linked to obesity.
"I was borderline diabetic, and that went out the window after surgery. My partner had sleep apnoea and that resolved completely after his. He went off all of his medications," Elizabeth said.
But surgery is not the final -- nor for some, necessary -- step in the pathway for durable weight management.
According to dietitian Susie Burrell, the key is long-term lifestyle intervention.
"The irony with weight loss surgery is that it does not change the need for long-term lifestyle intervention.
"It is a kick start or a helping hand, but often individuals who take it as an approach to fix their weight issues never really fix them because they are not able or prepared to stick with the lifestyle changes required long-term," Burrell told The Huffington Post Australia.
"Every person is different. What we we do know is that if someone has or needs to lose a large amount of weight, if they do achieve this with lifestyle intervention, it is something that they will have to work on for the rest of their lives due to the metabolic changes in their body after they carry a lot of extra weight," said Burrell.
For Jorgensen, surgery should not be seen as a 'magic bullet' or a 'short cut'.
"Whilst it doesn't turn a person who is morbidly obese into a person who can eat whatever they like and be skinny, it turns them into a person who, with effort, can now succeed -- whereas before, with effort, they couldn't," he said.
"We need to cut out this concept that the patient is weak and lazy... It is becoming more accepted as people start to understand that obesity is a consequence of the environment that we have created for ourselves."
What is commonly agreed upon by experts is that tackling the disease of obesity requires a multicomponent approach that incorporates nutrition, physical activity and psychological approaches to behavioural change.
Elizabeth certainly reflects this approach. Now sitting at a healthy weight following swift transformations in her diet and activity, she continues to enjoy her weight management as a lifestyle choice -- along with her family.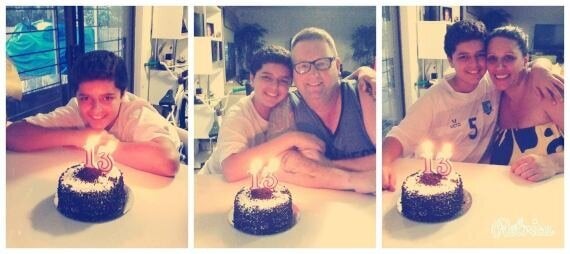 "We have enjoyed our journey and are seeing the difference in weight, energy, movement, eating habits and life in general."
"Do I still eat chocolate? Yes I do, but I have a small piece opposed to a whole bar. When we go out for dinner, we share a meal between us and always opt for the healthier option," she said.
"You learn to do what you have to do for your body -- and your body doesn't let you do more than that, anyway. The big difference now is you can see the choices that your body is making."
This is part of a special series by The Huffington Post Australia about the nation's obesity crisis.
If you have an idea (a big one, or a small one -- even a nutty one) email us at HuffPost Australia.