Stockbyte via Getty Images
You're a successful businesswoman who has put long hours, heart, soul and savings into making your business the thriving company it's become.
Then you get the best news of your life, but it's also news that has the potential to completely disrupt your business -- you're pregnant.
You're flooded with emotions -- joy, elation and … fear. How will you juggle being a new mum and the demands of a business? Will your employees assume their jobs are in jeopardy? Will it all be OK?
These are questions Tara Shelton, founder and creative director of Dream & Do, faced when she found out she was pregnant.
About 18 months ago, Shelton struck out on her own and started a creative agency that helps start-ups and small business with branding and design. She's built the business up to the point she now has a full-time team and a great roster of clients.
"I've been building up my own clients, (it started with) me on the couch with my laptop, to a year later, we have a team of 5 in our own office," Shelton told The Huffington Post Australia.
"We worked with 39 businesses last year."
She said she had received a lot of positive reactions to her pregnancy news, but also some unexpected negativity.
"I'm having a baby in May -- I'm trying to think how am I going to run a business and have a baby. For me, it was never one or the other -- I'm very much a jump-in-the-deep-end kind of person," she said.
"I've had a few reactions that have been a bit shocking. I had a reaction from someone, she's a businesswoman, and I (when) told her I was pregnant, and she was like 'Why?!' She didn't even say congratulations. She said: 'Why now? Couldn't you just wait a bit, you just started your business.'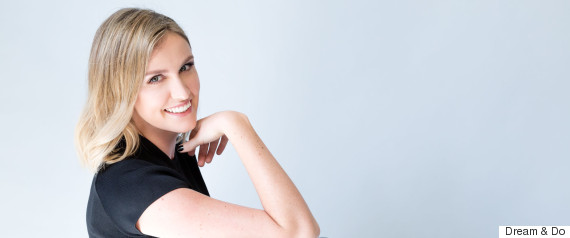 Dream & Do founder Tara Shelton.
"Someone else I met, this angel investor guy, was like: 'It's the perfect time to do this stuff because you don't have kids …' and I said, 'oh, I'm pregnant'. And he was like 'Well, your life is going to catastrophically change. Your life's going to be upside down, so unless you have a really supportive partner or a rich uncle, it's going to be a shock for you'.
"I walked away from that meeting and actually cried. That was not the reaction I wanted."
Shelton said was working hard to generate new business in the lead-up to taking maternity leave to cover while she was away.
"My worry is that I bring in 100 percent of the business," she said.
"I've got quite significant overheads now and a few months of no new business will be pretty bad, so I'm trying to generate as many leads as I can before I go (on maternity leave)."
As part of her Cereal Entrepreneurs event series, Shelton will host a breakfast for mumpreneurs on International Women's Day on Tuesday where women like her will have the chance to talk to successful working mums.
They will also hear from guest speakers Kirsten Walker, the founder of Palm Beach Collection and Mums Empowered founder Emma Thomson.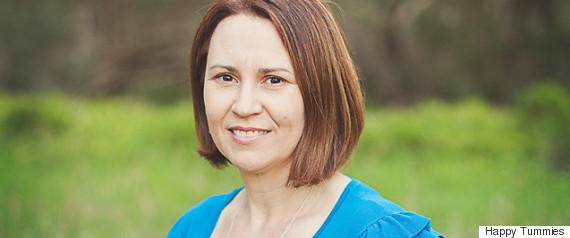 Successful working mum Lisa Munro.
Perth mum of 3 Lisa Munro has proven that it's possible to juggle a successful online business with motherhood.
She runs Happy Tummies; a business that sources and ships foods and ingredients for those with specific food allergies and dietary requirements, said networking groups such as Cereal Entrepreneurs offered working mums great support.
"The great thing about having kids and being a mum who's an entrepreneur, it gets you into a whole network of women and amazing mums who run businesses," she said.
"I have three children and (one) has multiple food allergies, and that's why I started Happy Tummies. Like most mums that start their own business, we start businesses when we see a problem and then try to help other mums."
Munro said while working mums need discipline and focus to grow their business, they also need to allow for quality family time.
"Life definitely changes having kids," she said.
"I've always been a working mum because I really like working but I need some interests other than my kids.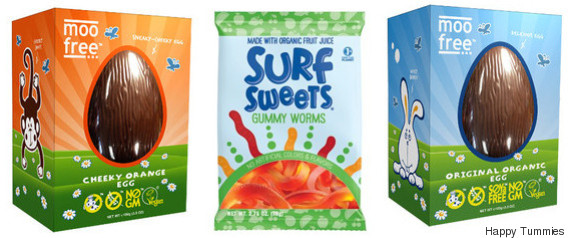 Some of the products Munro offers on her Happy Tummies site to help make life easier for families who suffer from food intolerances.
"When I was about to have my first child, my mum said 'lie down and relax, you've never going to be able to do that again'. And at the time, I didn't believe her, and I should have gone and lay down for a month, because it has never happened again.
"You need to be focussed and have time to set aside for your family and for your business. And sometimes your family has to wait; I find the school holidays are hard, but I try to make time for the kids that's fun during the day, then I make time for the business.
"You need to be really organised with your routine, and not leaving things to chance so I don't get overwhelmed with too much to do."
The Cereal Entrepreneurs International Women's Day event will be held from 7am on March 8 at The Tea Room, QVB, Sydney. Book tickets at Cereal Entrepreneurs.