Rare Birds
Each year on International Women's Day we inevitably shine the spotlight on women of all ages and backgrounds who are doing extraordinary things.
For entrepreneur Jo Burston, every day is International Women's Day. Through her platform Rare Birds, Burston's vision is to achieve a global community of 1 million women entrepreneurs by 2020, and she's continually gathering women in business, telling their stories and building a community that shares information and resources.
And the community globally is growing. Women control more wealth than ever before and run 34 percent of small businesses in Australia -- a number that's increasing.
We asked Burston, also the publisher of entrepreneur profile book #IFSHECANICAN, to share her tips for 10 women to keep an eye on this year and her list is very philanthropic. Many of the women here are social entrepreneurs, who use their businesses to make a difference in the world.
"I think that we have had so much focus recently on the wonderful and brilliant tech entrepreneurs of Australia and some of the bricks and mortar businesses that I think we need to focus on the up and coming and existing social entrepreneurs that shape social and economic outcomes for Australia both now and in the future," she told The Huffington Post Australia.
"These women have what I call a profitable smart heart -- they are thinking like entrepreneurs and running serious businesses and while some of them are not for profit, some of them are for profit and I think that's a very new model to take forward into the future thinking of how we are going to change the world."
Burston says starting a company to make money to do some good in the world is an increasingly popular concept, particularly among younger generations, and 2016 is the best year yet for opportunities.
"The perception was always that you're a not-for-profit or you're a commercial business and then this whole concept of social entrepreneurship evolved," she said. "It's saying we want to make money, but we want to make money for good. The future movement, and particularly when I speak to millennials of Australia, is that they want to change the world and they want to create businesses that are profitable, but that also change the world."
1. Steph Lorenzo, ­​Project Futures
This not-for-profit organisation has raised more than $3.2 million since 2009 to stop human trafficking and slavery by empowering individuals to take action in their communities.
"I met Steph a few years ago and she was running a campaign called Stella Fella," she said. "Here was this young, vibrant, passionate, charismatic entrepreneur who wants to change the world by stopping sexual slavery and modern-day slavery for adults in Australia.
"She is incredibly smart. She is a commercial thinker but she knows how to exchange value and relationships to create good and whether that's financial or an exchange of goodwill or relationship building -- what she stands for is remarkable but I tell you that woman could sell ice to eskimos. She could probably do anything as an entrepreneur and she would be successful.
"Her level of self-assurance and self-ability makes her such an amazing role model for other young women and young boys to aspire to because she is so authentic and so genuine, and that just translates into everything that she does. I see that in all these women -- that authenticity shines through and that's what builds relationships."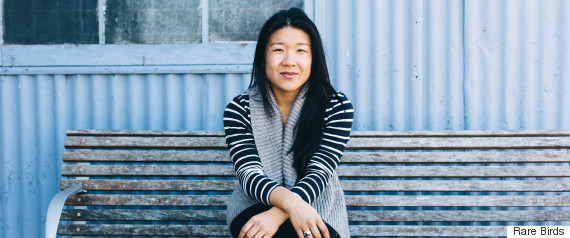 Jo Burston says Steph Lorenzo could successfully do anything as an entrepreneur, but she's choosing to help end sexual slavery in the world.
2. Rosie O'Halloran ­​foundations.(au)​ and​ Institute for Global Women Leaders​
Rosie O'Halloran took a trip to Uganda on a whim while at university and wound up falling in love with the country -- but was despondent about the number of homeless children in Kabale, southern Uganda. So she set up a home for them called 'our place'.
Despite her own misgivings about her abilities, O'Halloran has also gone on to set up the Institute for Global Women Leaders​ which develops leadership programs and encourages women globally to be leaders, businesswomen and changemakers.
"I see a lot of external communities which are a long way behind Australia from a social and economic perspective and the incremental amount of change that one person can make is enormous," Burston said.
"Her education programs are in schools, so I think that's how she funds the change she wants to make in her Foundation, so it's around education of westernised girls in leadership and she then takes that funding to transfer the learning to the Ugandan community.
"For Rosie it is a learning curve. Rose is all heart and that big heart has a lot of sensitivity around it. If I was 21 and in Uganda and looking at what she's looked at I think I'd be pretty culture shocked, to be honest."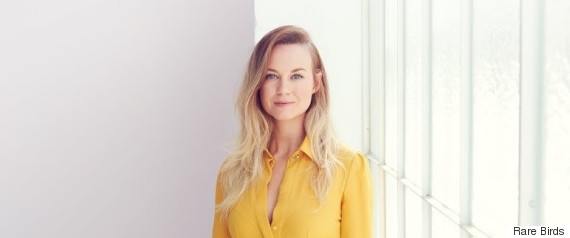 Rosie O'Halloran is helping Ugandan women and children to thrive.
3. Justine Flynn, ­​Thankyou
Justine Flynn, her husband Daniel Flynn and friend Jarryd Burns began selling bottled water in 2008 to give communities in developing nations access to clean drinking water. They expanded to body care and food products to fund sanitation and food delivery projects and recently announced their brand new ventures into New Zealand and the baby market.
"For me with Justine, she had a global vision from day one and I really admire that," Burston said. "I think any entrepreneur who wants to change the whole world and not just their postcode and then goes about doing it is unique.
"Her vision, capabilities and core strengths were pretty phenomenal from the start. A water crisis is a pretty real thing. Doing what she is doing, it's a lifelong commitment to get there so it's all in-all out mentality that she has to have to do it.
"I think the partnerships that they'll form and the resonance they have with mainstream audience and everyday people and the resonance it has with the greater global community is incredibly strong so I can't see it going anywhere but forward. From my own entrepreneurial instinct as a person who likes to create impact, I think they will have a massive global impact."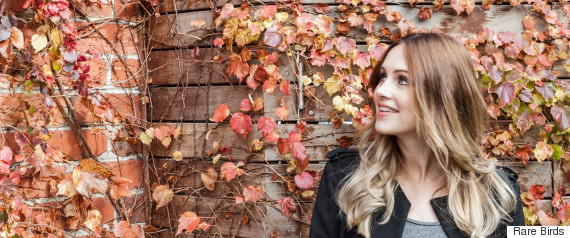 Justine Flynn has an impressive all-in global vision, says Burston.
4. Layne Beachley, ​Aim for the Stars Foundation​
Seven-time world surfing champion Layne Beachley is now giving back through her Foundation which offers scholarships, mentoring and support for young women in arts, business, science, environment and sport.
"Layne has got an incredibly social heart and she has a story that is really relevant to what she does," Burston said.
"Her whole story has been a female in a very male-dominated sport where female prize money and sponsorship was never at the same level as what the guys were getting, even though she was the most successful surfer on the planet and had more world titles than Kelly Slater at one stage -- she was still earning a lot less money than the guys.
"Her own story advocates what she is doing for young women. Through Aim For The Stars Foundation she's saying it doesn't matter if you want to be a ballerina or a scientist or an astronaut or an engineer, we are going to show you how to do that through our leadership program and then we'll get mentors to help you on your journey. I think that emulates her own journey of what would it have been like if someone had done that for her versus her literally doing it on her own.
"I've met a lot of the girls, one was a racing car driver, one was a professional martial artist who was taking a program into schools to show girls how to be self-defensive when they were out at night so it is really diverse. And that diversity is what Layne has really succeeded at doing."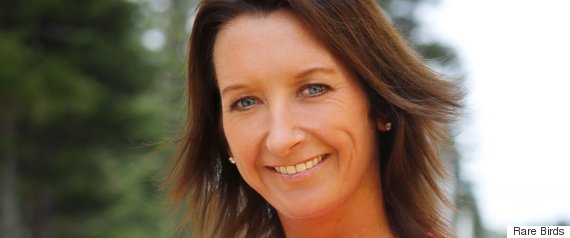 Surfing champion Layne Beachley offers scholarships to young women.
5. Jan Owen, ​Foundation for Young Australians​
Jan Owen runs a foundation that delivers a range of programs -- which are co­designed with young people rather than developed for them -- to empower youth, foster great ideas and events such as the Unleashed Festival and create opportunities that result in social change across Australia.
"She's such a pioneer and one of the matriarchs in social entrepreneurship in Australia," Burston said. "What she has dedicated in her life is pretty incredible.
"If you look at the young Australians that she's nurturing and are nurturing each other now through the sustainability of that program it's pretty easy to see that the future entrepreneurs, inventors, social changemakers and leaders of Australia are coming from that source."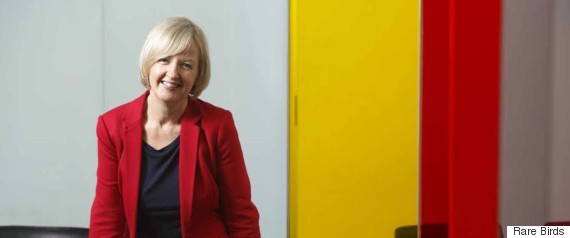 Jan Owen is a pioneer for social enterprise and a role model for many women entrepreneurs.
6. Rosie and Lucy Thomas, P​roject Rockit​​
Rosie and Lucy Thomas are sisters who saw the opportunity to create real social change by tackling the issue of bullying in school communities with their ever-expanding business, Project Rockit. They conduct workshops within schools and offer online anti-bullying programs too.
"I think they are phenomenal and I love how confident they are, I love that they have their own stories of bullying in school communities, I love that they are so non-judgemental and open-minded, confident, self-assured and have a really strong clear message for young people around anti-bullying and around cyber bullying," Burston said.
"They equip young people to be able to handle the issues, because often we know the parents aren't equipped to know how to handle technology or cyber bullying or even schoolyard bullying. They step in as a generation of Gen Y with a voice that resonates with that younger school-aged person who is perhaps going through those problems.
"They are both really cool chicks. What they are doing is changing the script in the minds of young people at a grassroots level so we know that by the time these young people are going to be in the workforce or running their own business that mindset is already going to be different, and I think that changes the whole generation for the future."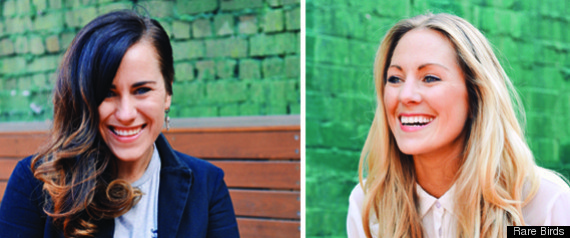 Lucy Thomas, left, is fighting against school and cyber bulling with her sister Rosie, right, with their startup, Project Rockit.
7. Tina Tower, ­​Begin Bright​​
Tina Tower has created a huge franchise or early education centres to prepare children for school. She built her empire despite being told she had no head for business and by sacrificing her home life and disrupting her marriage. She also won the Telstra Young Business Woman of the Year Award in 2014.
"For someone like Tina education is the key to freedom, and I believe that as well," Burston said. "To get young people ready for school and form a love for solving problems and learning how to love learning is pretty hard.
"I think to take something of that level and to have children, build a business and then push it into a franchise system -- I can only imagine the amount of work that it took her. She would have had a pretty tricky ride to get there. But over the other side of the hill she has launched 24 centres around Australia and that has happened in a short space of time, since 2011.
"There's room for growth this year. I think the space that she's in is really still undervalued in Australia and the market cap for it is really high."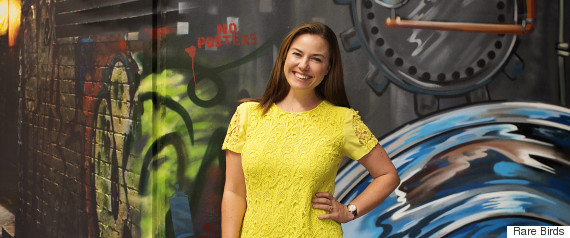 Tina Tower was told she had no business sense -- well, she's really showed them.
8. Le Ho, ­​Capital City Waste Services
Le Ho is a Vietnamese refugee who took over a commercial waste management company for recyclables in Sydney and turned it into a multi-million dollar company with expansion plans to other states this year.
"Le's a really special woman to me because she came here as a migrant -- and we know now 30 percent of SMEs are either owned by migrants or children of migrants so we have a really high growth area there that we need to acknowledge," she said.
"So for her to go through that by definition makes her tenacious. To take on a business that is male dominated but also go through the journey she's had to come and prosper in Australia, it makes me a proud Australian.
"She has this attitude that she will never, ever give up. When she started with the business in 2010 she had just had a baby, and then she tackled a male-dominated industry with hardly any capital and she was running it from her car -- she didn't even have an office. Even when she was turning over $5 million she was still running it from her car.
"It's a highly unusual industry but she saw an opportunity and she knew she could turn it around because of her tenaciousness and skills and attitude and that's exactly what she did."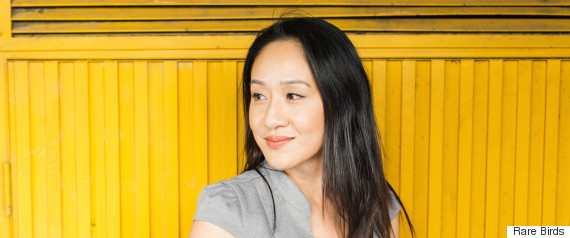 Vietnamese migrant Le Ho is kicking butt in a male-dominated industry.
9. Sasha Titchkosky, ​Koskela
Founder of Koskela, a Sydney furniture and artisan store that works with Indigenous artists in Australia and aspires to be carbon neutral.
"Sasha knows business -- she is very commercially minded and very confident in business and she has this beautiful philanthropic softness that comes through and this big heart because she wants to make an impact," Burston said.
"I know that Sasha understands where the furniture comes from, she knows the hands that are on it to make it, she knows the artisans, the craftspeople, where it comes from and how it gets to her and what the carbon expense is. It's really beautiful stuff and high quality and it's all indigenous work that she promotes.
"The fact that 85 percent of it has been independently certified by Good Environmental Choice Australia as being environmentally innovative is exceptional in Australia.
"For a furniture store to not only survive but thrive and grow and be recognised internationally from the perspective of the impact she has on the environment, the standards that she has in manufacturing and her commitment to being carbon neutral is really unique -- I have never come across a business like that in Australia in the furniture trade."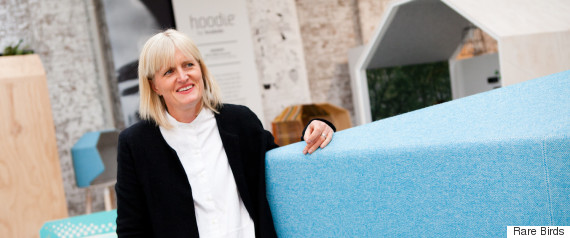 Sasha Titchkosky sells furniture made by Indigenous craftspeople.
10. Audette Excel​, ​ADARA Group​​
ADARA Group consists of two Australian corporate advisory businesses whose sole purpose is to support its non­profit international development organisation, Adara Development, working to improve health and education for women, children and communities in need.
"She's a legend," Burston said. "She's like Jan Owen, she's a pioneer on what she has done and she has an Order of Australia.
"She was the previous Managing Director of The Bermuda Commercial Bank and was one of the youngest women in the world to have ever run a publicly traded bank before she founded ADARA group, so she's a woman who has come out of the highly corporate environment and knows how to do all the nuts and bolts of how to do business and then totally immersing herself and all of her energy into doing good.
"I think that happens as we become seasoned or serial entrepreneurs as well, that trend happens. I had my big time in my career and absolutely loved it and I've been a corporate entrepreneur a couple of times over and then you just get to a point where you want to give back.
"The motivations today are about fulfilment. I don't want to be happy or sad I just want to be fulfilled. I get that feeling watching these women succeed and do all these great things and that inspires more women to do it."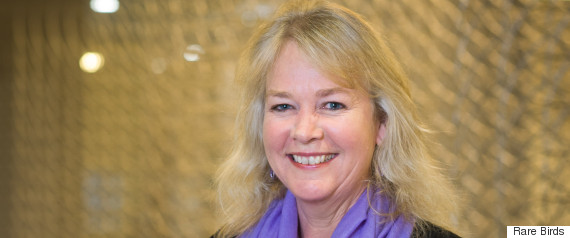 Audette Excel made her career in big business and now dedicates her life to 'giving back'.
Experienced entrepreneurs lead the way
To further her goal to see one million female entrepreneurs by 2020 Burston has today announced the Rare Birds Ambassador Program to foster entrepreneurs in regional Australia and in cities around the world.
The program will appoint 100 international ambassadors by June 2017 and already has 15 ambassadors from around the world on board -- from as far afield as Wagga Wagga in regional NSW to Texas in the US -- of which eight are female and seven male
"It's time we accept that mobilising 50 percent of the global population of entrepreneurs requires one hundred percent diversity," said Burston.
"From day one, I have said we are not a women's organisation, we are a global movement which supports women entrepreneurs. That support comes from all genders, cultures, nationalities and politics.
"It's wonderful to be able to announce the launch of the Ambassador Program today, International Women's Day, particularly as this year's theme is 'parity'. Progress towards gender parity won't just impact women, it will have significant impact on the global economy. It's not a 'nice-to-have', it's a 'must-have'."