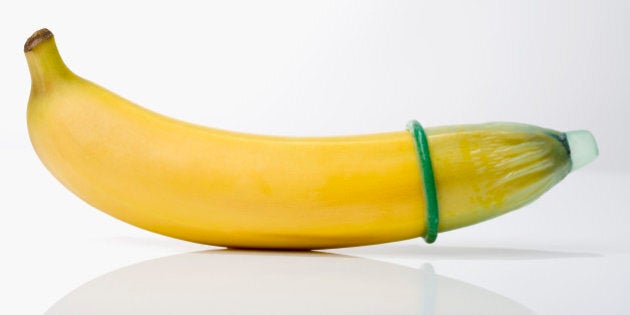 There is a lot in the news lately about respectful relationships and sex education. From commentary on the inclusion of pleasure in sex education to the targeting of the Safe School program, it seems so many have something to say about this topic. But, how often are we young people involved in these discussions, and how often are we heard?
Young women have a lot to say about sex education. The recent increased focus on respectful relationships education as violence prevention is welcome and necessary, but to meet the needs of young women it must be informed by their voices.
A recent survey of over 1000 young women found that, in most cases, they are receiving sex education but they want more from their sex and respectful relationships education, and the topics covered are limited and outdated.
To break it down, almost 90 percent of respondents reported being taught sex education in school, but 76 percent felt they had not learnt anything from class that had helped them when dealing with sex and respectful relationships.
For instance, only 37 percent of respondents were taught about consent, a crucial idea to make sure you're on the same page as your sexual partner. When it came to understanding sex and relationships for queer-identifying young women, only 8.4 percent of respondents learnt about LGBTI sex and relationships. Even fewer respondents (6.7 percent) learnt about homophobia, which begs the question of how we can support all young people to be treated with respect and dignity.
It's also clear that in order to fill the gaps and build on existing sex education, there needs to be support for those teaching it. The first National Survey of Secondary Teachers of Sexuality Education found that 50 percent of teachers said that they were careful about the topics they taught because of possible adverse community reactions. About a fifth of teachers named a lack of support in training, resources or policy as reasons for not teaching a topic.
We need buy in from every level of the community and education sector so that schools can be supported to reach their students. For example, in Queensland sex ed is not compulsory, leading to ad-hoc outcomes. In the Young Women's Advisory Group (YWAG) survey, 19.3 percent of Queensland respondents reported that they had not received sex education, compared with only 2.5 percent in the ACT.
In 2016, there are still young people in Australia who do not have access to sex education which addresses their needs. That's why YWAG has developed a list of eight key components, based on the survey findings, which we would like to see embedded in an age-appropriate way across sexual education in Australia:
2. Positive and respectful relationships
3. A healthy and informed approach to sex
4. Gender and sexual diversity
5. Relationships and technology
The eight key components would support schools in providing a holistic approach to sex education that empowers young people to look after their sexual health and wellbeing, and build skills for developing respectful relationships.
Such components should be adapted in a regionally, culturally appropriate way for each school. A cookie-cutter approach fails to address local needs situations of students, schools, and communities. These eight components provide a benchmark to ensure schools holistically address the needs of young people.
Being in a safe and healthy relationship should not be the luck of the draw. We know that education is key to violence prevention, and young women are telling us what that education needs to address.
There's an opportunity to meaningfully support young people with the tools to form positive relationships, why wouldn't we want to give them the best chance possible? Funding and sustained community and political support is crucial to the success of these endeavours.
And fundamentally, listening to young women is critical to bringing sexuality and respectful relationships education into 2016.
------------------------------
Sienna Aguilar is a member of the Young Women's Advisory Group (YWAG) of the Equality Rights Alliance. YWAG led the Let's Talk survey and advocates for improved sex education across Australia.