Tim Cahill
Picture this scene. The head of a popular Australian fashion label visits a factory in China to view first hand the latest products to roll off the production line. He sizes up the gear and sends audio notes about the products he likes, and the ones he doesn't, to his people in Australia via the WeChat app.
Or try this one. On a work trip to Mallorca, Spain, the same fashion label boss walks into a range of high street stores and purchases some reference samples. He then calls his people and tells them about his inspiration for the 2017 collection.
The person in both scenes? No, it's not some big name fashion designer. It's Tim Cahill, who is rapidly becoming as passionate about his Cahill+ menswear brand as he is about football. Most athletes put their names to brands or call themselves "brand ambassadors" without doing much more than wearing the gear. They're essentially just clothes horses.
But Cahill has always preached the value of preparation off the pitch. In his new life as fashion label owner of a designer streetwear collection, he's bringing those same values.
Tim Cahill is more than the name behind the brand. He is the brand.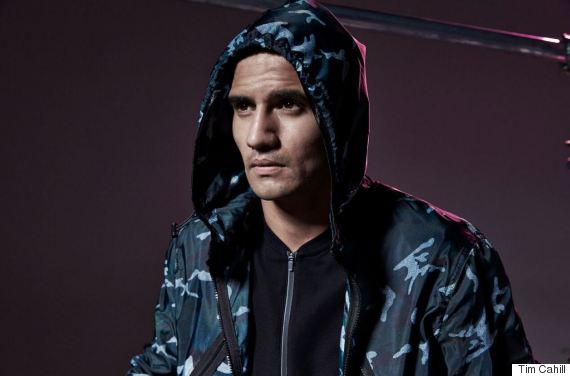 The 36-year-old Socceroos star was cut recently from his Chinese Super League club, Shanghai Shenhua. But Cahill has just inked a new deal with Hangzhou Greentown, a club whose headquarters are just 30 minutes by bullet train from his family's Shanghai base -- and now we know why he was super keen to stay in China.
Hint: it's as much to do with fashion as it is football.
Cahill has cracked the massive -- and potentially highly lucrative -- Chinese fashion market. His Cahill+ clothing brand is listed on jd.com, which is the world's third largest online retailer. It's the sort of exposure every brand dreams of.
"I've always been a massive fashion lover," Cahill told Huffington Post Australia.
That love affair first blossomed in English Premier League football. Cahill moved to England aged just 16 after his parents took out a loan and his brother quit school to take a job to help fund his football dream. He played for Milwall first, then Everton.
It was at Everton's training base of Goodison Park that he really started taking notice of the high end brands favoured by his cashed-up teammates. Cahill was educating himself by watching, and often imitating. He would have been as popular with local menswear retailers as he was with the Everton crowd.
Cut forward a decade or so. After finishing with Everton in 2012, Cahill moved to play for the New York Red Bulls in America's Major League Soccer. Boisterous Big Apple crowds warmed to his trademark heart-on-sleeve attitude and lethal finishes in front of goal.
But Cahill was making friends off the field too.
"In New York, I got to meet some really influentual designers and that inspired me again," Cahill recalled. Idea bubbles started popping in his mind.
"I'd aligned myself really well with Armani and done a few photo shoots, but I wasn't really interested in just doing photo shoots. I thought 'what if we could think outside the box and come up with a strategy in Australia? Why not have a crack at it?'"
In 2014, the Sydney-based branding agency PDS Co reached out to Cahill on behalf of their client Shoreditch International, a suiting and tailoring company. They thought he'd make a good ambassador. Cahill had more than that in mind. Boy, did he have a surprise for them.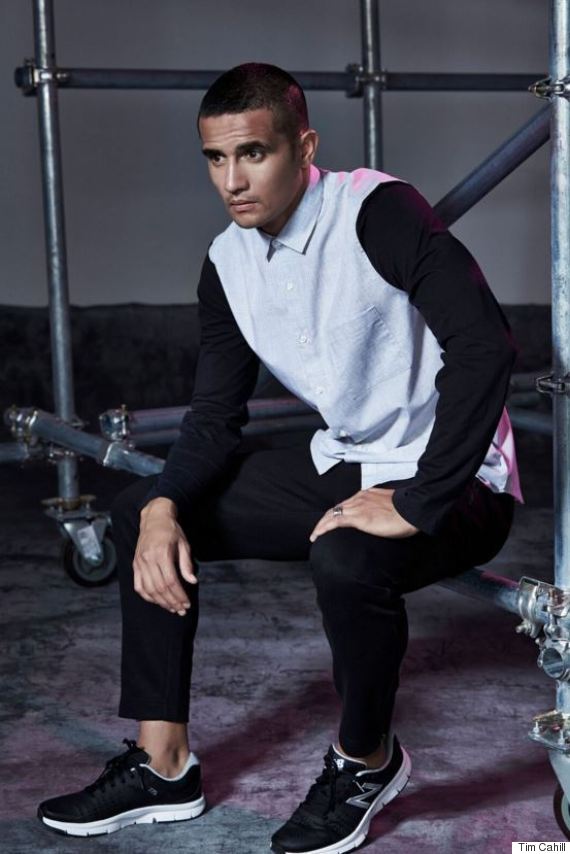 Cahill had just picked up his kids from school in New York. But when he took the call from PDS director Prav De Silva, he spent almost two hours on the phone.
Cahill flipped the conversation on its head. He told De Silva that he didn't want to sign on and be an ambassador. He wanted something bigger. Something more strategic. He wanted to create his own lifestyle brand and have someone else look after the heavy lifting in terms of manufacturing, production and other logistics.
He basically said "here's my concept for a lifestyle brand". And that, in a nutshell, is how Cahill+ was born.
Cahill knows better than anyone that you don't progress from the youth squad to the senior team overnight. You have to work up to things, in business as in sport. "We're not trying to come out and take the market by storm," Cahill said. "We're progressing bit by bit."
But those New York connections paid off. The Cahill+ label had a show at New York fashion. "Doing New York fashion week was huge. We were the first ever Australian men's fashion brand to do it," he said.
Cahill's collection has been described as "a designer streetwear collection which is heavily influenced by premium sportswear trends". It has also been called "aspirational to the masses". Boiled down, it's the sort of sporty gear you could wear out on Saturday night without feeling underdressed.
Cahill talks about the fashion industry like he's been in it his whole life. He goes into meetings and says things like, "nope, this jacket is too strong in the zips down the side" or "we're overplaying it and being a bit too tricky on this style. Why not just simplify it?"
There have been some pretty snarky columns by football journalists of late questioning why Tim Cahill doesn't play out the twilight of his football career in Australia's A-League. In February, respected football commentator Les Murray told this website that now is the time to come home.
But the critics fail to understand Cahill's commitment to his burgeoning business. "I don't think you should be one-dimensional just because you play soccer," Cahill said.
This new phase of Cahill's life should be as interesting to watch as the last 20 years of football. He's still based in China, where his four kids are learning to speak Mandarin. Cahill himself has learned a bit and can carry out basic conversation. All of which will help his profile and sales of his brand.
"You only live once and it's great to travel the world and have these adventures," Cahill said.
In the future, New York may be home for the Cahill clan. That's not great news for fans who are keen to see him play out his career in Australia's A-League, but the reality is that to crack the really huge fashion markets overseas, that's where you've to to be based.
"I'm not trying to change the game of fashion. I'm just getting on the ladder and making sure we're making something comfortable that everybody can wear," Cahill said.
Modest words, but remember who's speaking them. Tim Cahill single-handedly changed millions of Australians' perception of football. Who's to say he won't pull off a similar trick in fashion?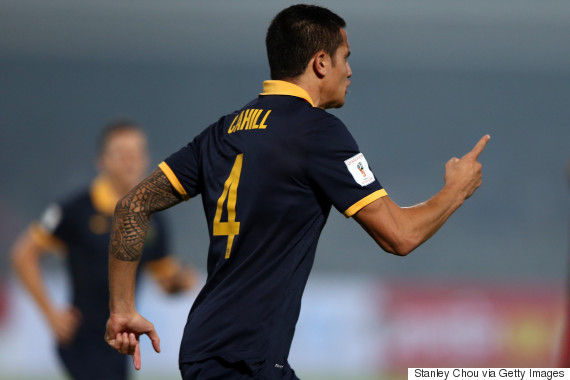 This guy has a pretty decent track record of success.
The Cahill+ latest collection is available in Australia across Glue Stores, Topman and Culture Kings. Or you can view the collection here