A Sydney guy and a Kiwi girl fall in love and settle down to have kids -- that's how it happened for Gomez and Iti the pygmy marmosets at Symbio Wildlife Park.
Iti had been brought to the park from Auckland Zoo as part of an endangered species captive breeding program and now she and Gomez are celebrating the birth of two healthy little babies.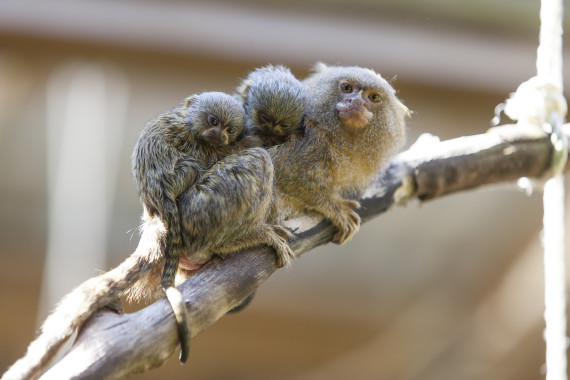 They're one of the world's smallest monkey species, with each adult pygmy marmoset weighing about 100 grams but the babies are just 15 grams.
You can see the family in the Pygmy Marmoset Sanctuary at Symbio Wildlife Park in Helensburgh.