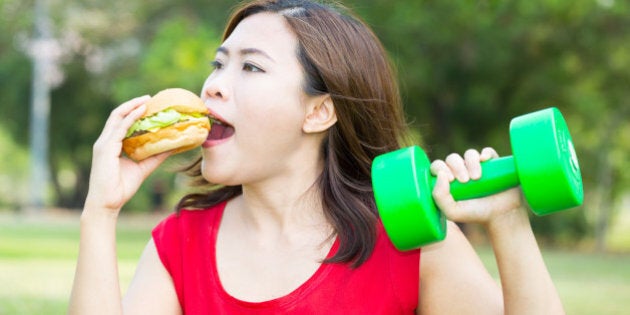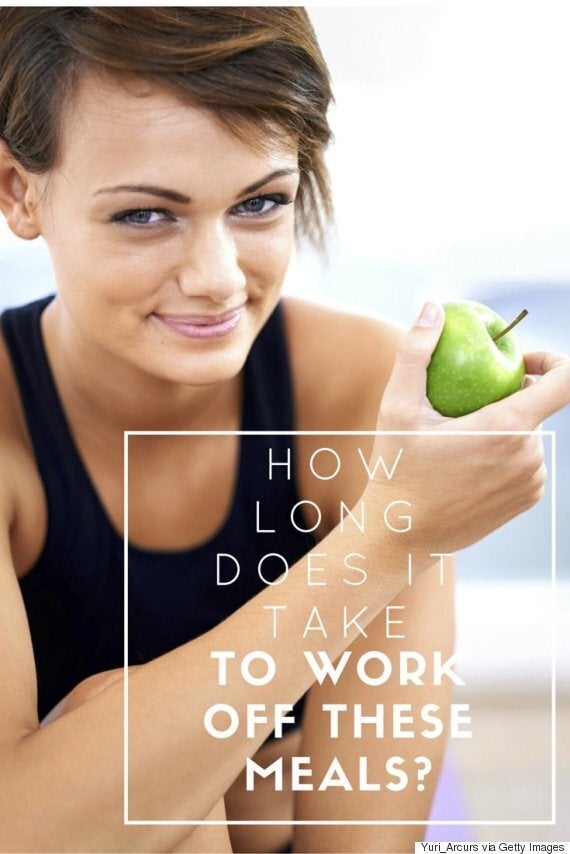 Ever wondered how long it takes to burn off the Big Mac or Dominos pizza you just inhaled? Well, now we know -- and the worst offenders might surprise you.
Based on the energy burned per hour of a person weighing 78kg, the new chart shows the total calories of 12 popular fast food meals and drinks to find out how much exercise it takes to work off the meal.
Surprisingly, it takes almost twice as long to burn off a meal at Nando's than it does if you eat at Red Rooster. A burrito from Guzman y Gomez could also take three hours to walk off.
The four exercises included are running (626 calories burned per hour), swimming (470 calories per hour, yoga (312 calories per hour) and walking (254 calories per hour).
Note that if you weigh less or more than 78kg (the mid-point between average male and female weights), it could take you a longer or shorter time, respectively, to burn off your last meal.
It's also important to note that each person's basal metabolic rate (the minimal rate of energy a person naturally burns at rest) varies, as well as that not all calories are created equal -- while a burrito might contain nearly the same energy as a Big Mac, the way it is broken down in the body and stored as fat may be different.
McDonald's Big Mac with regular fries -- 861 calories
Running: takes one hour and 10 minutes to burn off
Swimming: takes one hour and 40 minutes
Yoga: takes two hours and 30 minutes
Walking: take three hours and 10 minutes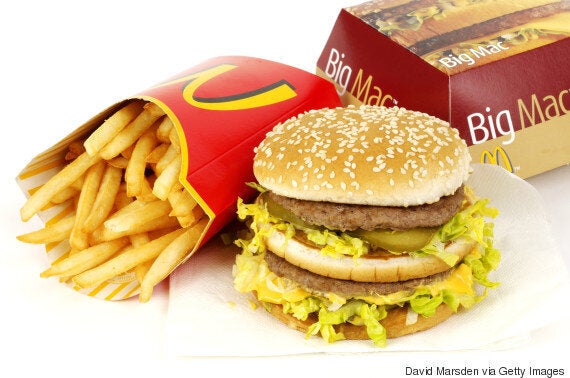 Nando's Quarter Chicken with regular chips -- 943 calories
Running: takes one hour and 20 minutes
Swimming: takes one hour and 50 minutes
Yoga: takes two hours and 50 minutes
Walking: takes three hours and 30 minutes
Guzman y Gomez Chicken Guerrero Burrito -- 800 calories
Running: takes one hour
Swimming: takes one hour and 30 minutes
Yoga: takes two hours and 20 minutes
Walking: takes three hours
Sumo Salad Sumo Famous Caesar Salad -- 385 calories
Running: takes 20 minutes
Swimming: takes 40 minutes
Yoga: takes one hour
Walking: takes one hour and 20 minutes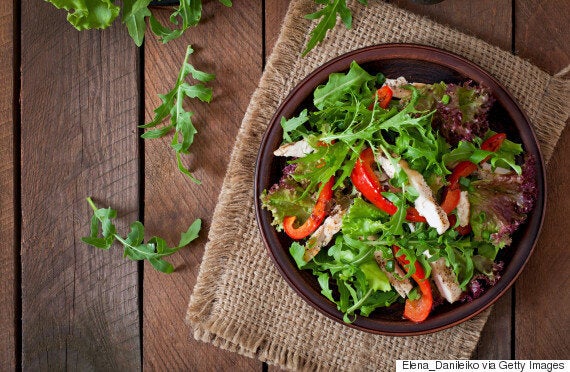 Subway Chicken Parmigiana Melt sandwich -- 472 calories
Running: takes 30 minutes
Swimming: takes 50 minutes
Yoga: takes one hour and 20 minutes
Walking: takes one hour and 40 minutes
Boost Banana Buzz medium smoothie -- 349 calories
Running: takes 20 minutes
Swimming: takes 30 minutes
Yoga: takes one hour
Walking: takes one hour and 10 minutes
Domino's BBQ Meatlovers small pizza -- 966 calories
Running: takes one hour and 20 minutes
Swimming: takes one hour and 50 minutes
Yoga: takes two hours and 50 minutes
Walking: takes three hours and 40 minutes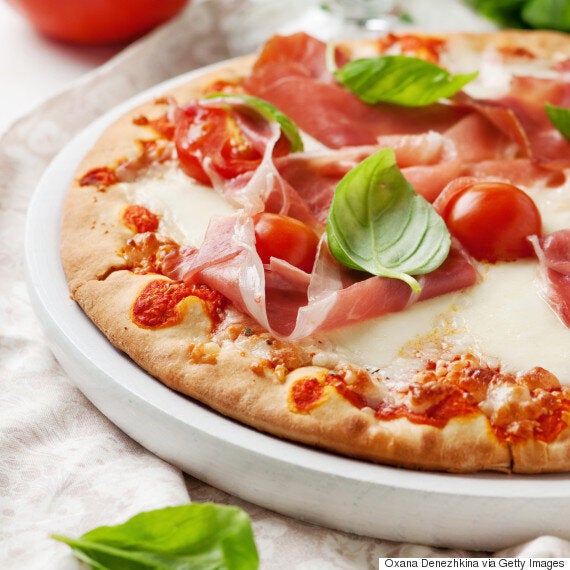 Starbucks Caffe Latte Grande -- 223 calories
Running: takes 10 minutes
Swimming: takes 20 minutes
Yoga: takes 30 minutes
Walking: takes 40 minutes
Red Rooster Quarter Chicken with small chips -- 558 calories
Running: takes 40 minutes
Swimming: takes one hour
Yoga: takes one hour and 50 minutes
Walking: takes two hours
Sushi Train three salmon rolls -- 575 calories
Running: takes 50 minutes
Swimming: takes one hour
Yoga: takes one hour and 40 minutes
Walking: takes two hours and 10 minutes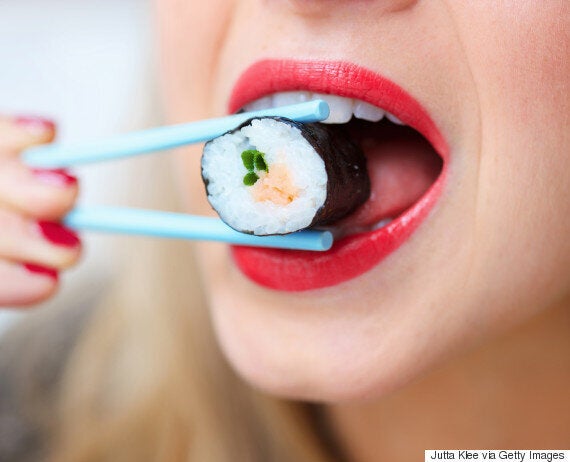 Hungry Jack's Whopper with regular fries -- 1,046 calories
Running: takes one hour and 30 minutes
Swimming: takes two hours
Yoga: takes three hours and 10 minutes
Walking: takes four hours
Baskin Robbins one scoop of Choc Chip Cookie Dough ice cream -- 275 calories
Running: takes 20 minutes
Swimming: takes 30 minutes
Yoga: takes 40 minutes
Walking: takes one hour