Handout via Getty Images
One of the dogs at the Noosa Festival Of Surfing better be named Kelpie Slater.
Or Bark Occhilupo. And someone better let Mick Fetching out of the doghouse.
Puns aside, the annual Surfing Dogs Spectacular celebrates pups that love surfing and the people who love to watch them. Which is everybody with a soul.
I mean, just look at these salty sea dogs!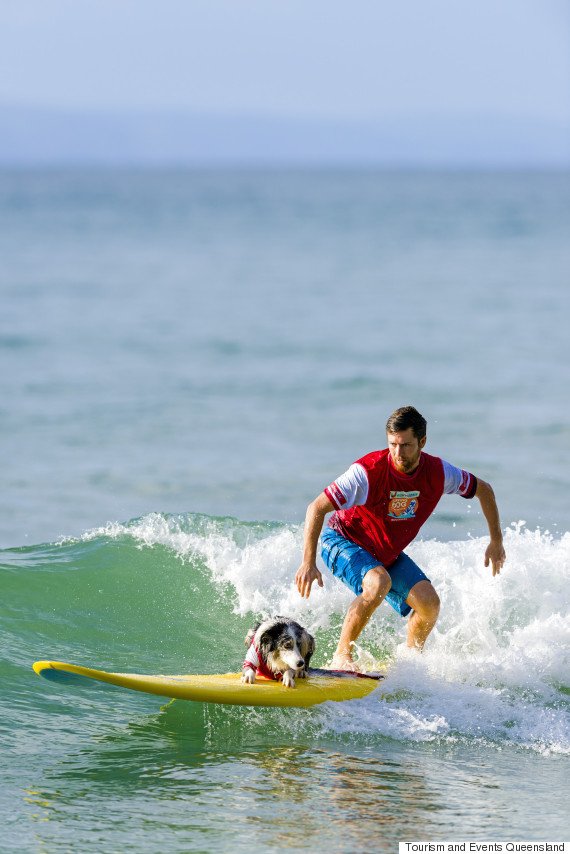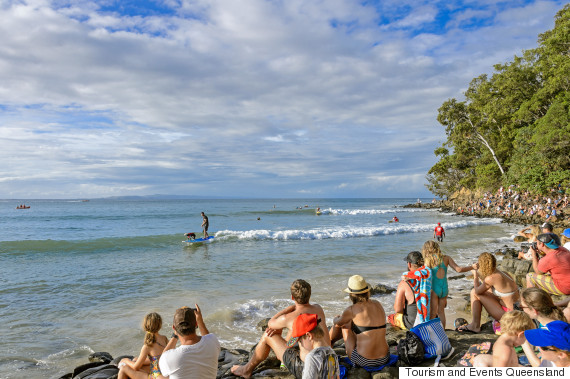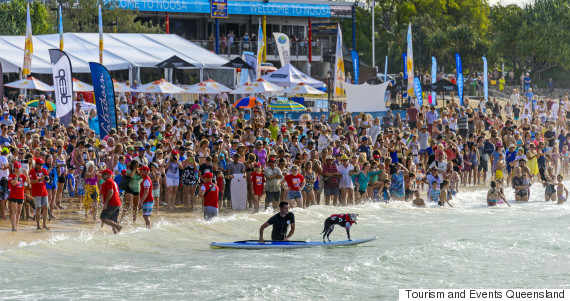 The festival continues until March 12, and includes human surfing as well as the four legged variety, but it's no surprise which one's a hit on Instagram.