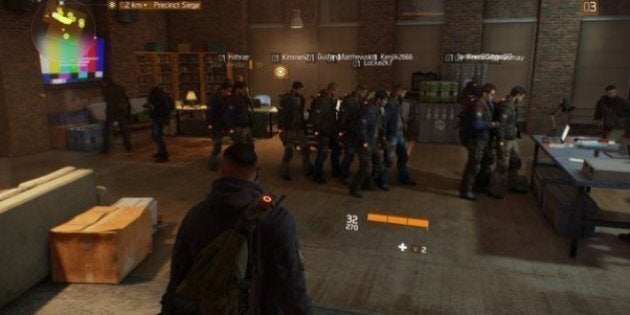 A case of art imitating life?
Gamers trying to get stuck in to Ubisoft's new offering, The Division, are complaining that they are being forced to stand in a virtual queue to register to play.
An orderly virtual queue.
The game -- set in a plague devastated and largely abandoned New York -- invites new players to register in a "safe room" before they hit the streets and wage war against enemies and each other.
But it appears the game's non player character (NPC) administrator can only cope with one person at a time, leaving many players to queue up to verify their identities.
It's very annoying, to say the least.
On my command, unleash hell in an orderly fashion
"It's the sort of queue you would see down the post office."
"Hey what's up everyone, can you hear me? Why is there a queue right here?"
The Huffington Post Australia logged into the game on a PlayStation 4 on Wednesday morning in an attempt to fight the good fight, but was instead forced to wait in line like no hero ever in the history of heroes.
"Everyone needs to access the laptop to activate their agent to proceed through the story line," said Reddit user Sure_I'll_ Eat_That.
"The problem is that only one person can use the laptop at a time. Rather than clusterf--k around the laptop, like on my server, everyone here seems to be civil and have actually formed a line."
"We've finally reached realism," wrote Reddit user Time_For_Stories of the queue.