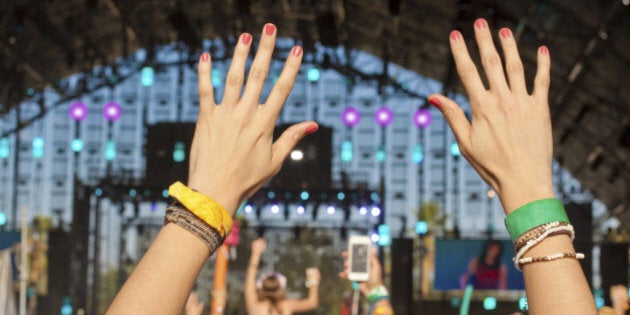 Remember when Tupac performed at Coachella? In 2012 a hologram of the rapper, 16 years dead, took the stage with Dr Dre and Snoop Dogg to perform 'Hail Mary'.
At the forefront of fusing music and technology, the festival this week announced that those unable to attend physically can still get among the festivities.
The Coachella VIP All Access Virtual Reality Pass allows both ticket holders and those who missed out access to behind the scenes and performance footage.
In early March all Coachella ticket holders will be receiving their special VR headset that they'll be able to use with the official Coachella VR app, though non festival goers can still join in if they have their own headset. And these can be as cheap as a Google Cardboard, a $US15 piece of folded cardboard which holds a phone or device, paired with an app.
"Before, during, and after the festival in April, people from all over the world can be immersed in performances from top artists, experience 360-degree panoramic experiences from around the festival grounds, and watch VR experiences created by other festival-goers," the announcement read.
The festival's website recommends use with a WiFi connection of at least 5mbps for an optimal experience.
While virtual reality headsets can be expensive, they are increasing in popularity. And when you weigh up flights and time off to jet over to the Californian desert, this might be a more viable option.
Diehard music fans without headsets can purchase a cardboard one that reportedly does the trick from here and any questions you have should be answered here.