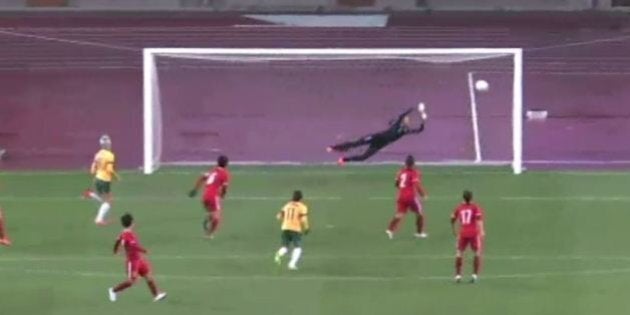 The Matildas just keep on delivering memorable moments in the Asia group Olympic qualifying tournament.
Their latest trick: a beautiful curling, swirling goal by midfielder Emily van Egmond to secure a 1-1 draw in their match with China overnight.
This was the last match of an extremely important and successful tournament for our national women's football team. Just two of six top Asian teams would qualify for the 12-team Rio Olympics tournament, with each team playing each other once.
Coming into Wednesday night's match, the result was important. Australia was playing China, who had also qualified for Rio. The two teams were well ahead of the pack. But you know what they say in sport. Pride was on the line here, people. And with the Matildas 1-0 down with just six minutes to play, van Egmond did this.
It was one of those shots that had to be perfect, and was. This was a one-touch thing of beauty which viciously curled away from the Chinese keeper. Gooooooooooooooooooaaaaaalllllll!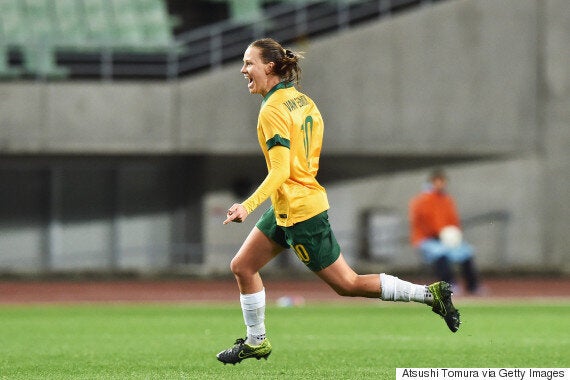 The goal meant that Australia topped the qualifying table, and will no doubt serve as one of those little confidence-boosting moments which bonds a tight-knit team even closer.
Van Egmond is a skilful midfielder from Newcastle in NSW who at just 22, has already plied her trade at home, in Denmark, the USA and (her current base of) Germany. If you'd like to know a little more about her, here's a thing she did with her former US club a couple of years ago. Spoiler alert: she's into puppies and Justin Bieber.