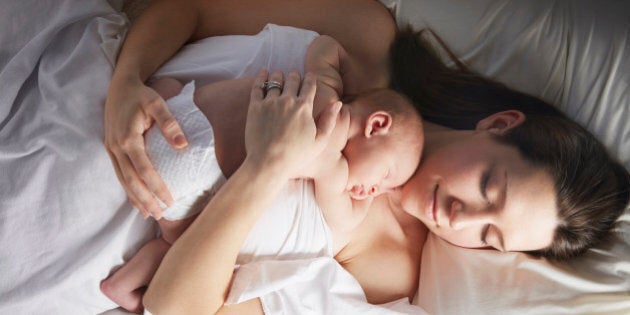 Cuddles between a premature baby and mum and dad have been put to the scientific test and the results are phenomenal.
While premature babies are often cared for by doctors and nurses, a clinical trial in five Australian hospitals and one New Zealand hospital instead taught the parents how to provide the primary care themselves.
The babies cared for by their parents gained 25 percent more weight, were able to go home 10 percent faster and their infection rate was zero compared to 11 percent of premature babies not in the study.
Trial leader Dr Shoo Lee is paediatrician-in-chief at Mount Sinai Hospital in Toronto, Canada and said the most impressive result was that 82 percent of babies in the study were breastfeeding successfully when discharged from hospital compared to 45 percent of babies not enrolled in the program.
"Really these results show it's all good," Lee said.
"The reason this trial came about is I've been looking after premature babies for many years and parents always told me the same thing -- they felt very stressed and overwhelmed that they even had to ask permission from a nurse to touch their own baby.
"They feel like visitors at the hospital and when they go home with their baby, they feel anxious and don't know how to handle their baby.
"I wanted to change the model so parents know what they're doing -- the results showed it was also incredibly good for the baby."
Lee, who spoke for the Australian Breastfeeding Association, said the model of care set out in the trial had already been adopted in the Canadian hospital system and information sessions were planned in Australia to teach doctors and nurses the model.