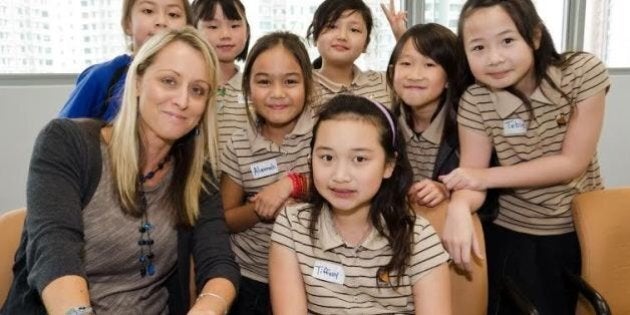 Most children have vivid imaginations and a myriad of stories floating around their heads. While it's easy enough for most kids to verbally tell a story, it's often a struggle to write it down (the same can be said for many adults!).
But in an age where children are inundated with tempting video games and other technology, it's a good idea to make them aware there are other ways to fill their time -- and creativity is a healthy pursuit at any age.
Popular children's book author Aleesah Darlison told The Huffington Post Australia writing is a great way for children to express themselves. Darlison holds a series of workshops to help children write their own books and believes it's something all parents can do themselves.
"Parents need to make the writing process as fun and easy as possible. Don't just sit at a desk, have props or photos. If they want to write a wildlife story, take them to a koala sanctuary. Get them to writing workshops held by authors. I teach kids how to make a picture book -- both the writing and the drawing. I don't get them to write a thousand words, I get them to cut it right now into eight small pages; a sentence or two on each page," Darlison said.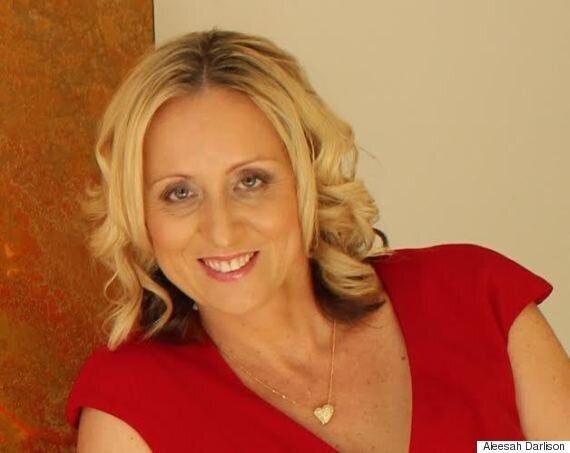 Author Aleesah Darlison. Picture Aleesah Darlison
"They need to keep it simple and break down who their character or characters are going to be, what their problem is, how they solve their problem and give them all the building blocks so they can put together a simple story and give them the ability to illustrate as well. Some kids think and work better visually than they do with words and text."
"Parents need to give their kids a spark to show them what else is out there, particularly if kids show a lot of imagination. Kids have a story-telling ability you can harness and put on the page. My kids love seeing things in their life become books. We might go on a bushwalk and just walking seems to get their minds flowing and they come up with ideas. You can record them talking about their ideas on your phone and that makes it fun as well, so they're not struggling to type it or write it."
"There are so many different ways to enable a kid in the modern world to write stories. They don't have to write a full book, just a story here and there is enough."
Ten-year-old Phoebe Vandekreeke loves reading book series and she was looking for a story that nobody has written about yet. But when she couldn't find what she wanted to read, she started to write it herself.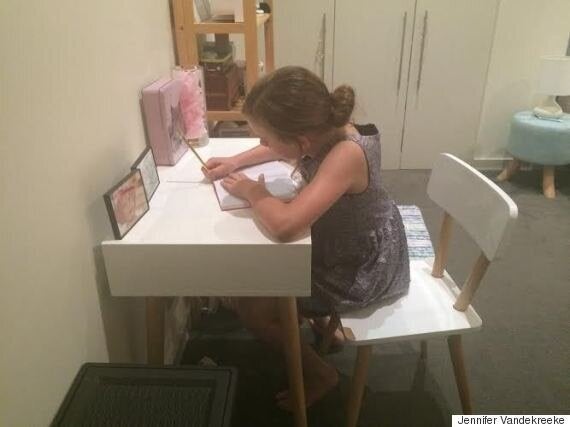 Budding writer Phoebe Vandekreeke busy working at her writing desk. Picture Jennifer Vandekreeke
"My book series is called The Garden Diaries and the first one is The Rhubarb Chapter. Next is the Daisy Diaries and after that The Pansy Pages. The books are quite short chapter books. I like to think of a bunch of different ideas and I can keep changing them, which is fun," Vandekreeke said.
Vandekreeke, who is also a budding artist, also plans to illustrate her book series.
"It's a chapter book, so I'm planning on drawing small scenes at the beginning of every chapter. It will be cool to look back one day and say I wrote my first book at the age of ten."
Vandekreeke is a very passionate reader. Her favourite authors are Jackie French, Rick Riordan, Sharon M. Draper and Adeline Yen Mah.
"My other book ideas are: The Fairies of Blumfield Place and The Making of Rosebud Academy."
Darlison hopes parents will encourage their kids to write and draw as much as possible.
"Sometimes drawing the pictures brings out the story. Buy them writing materials like pencils, pens, erasers; if they're enabled, they can do it. Keep your eyes out for any writing workshops, usually free at some libraries. Let them choose their own books, take other kids with you so you can make a really fund time of it. It's all about positive peer group pressure."