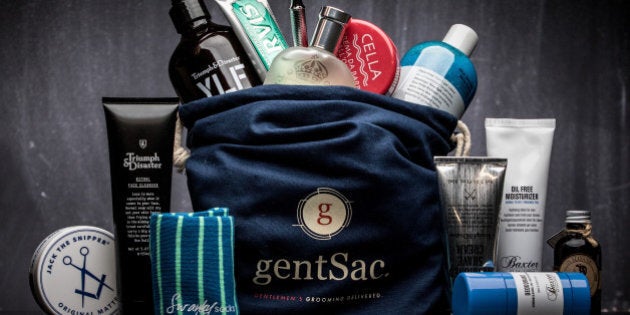 Ask the average women what steps are in her skincare routine and she'll likely let you know she uses at least a serum and face cream in addition to a scrub and cleanser (if not also a toner, essence, night cream, eye cream, treatment product, sunscreen and weekly face mask).
Ask the average dude and he'll probably shrug his shoulders.
Sure, most guys own a moisturiser and a hair paste (if they have hair), but beyond that the whole grooming product market can be daunting.
Shira O'Sullivan-Linker and Ross O'Sullivan realised that blokes often felt like they didn't know where or what to buy when it came to beauty products.
Although most men enjoy using quality stuff, they are concerned about the cost, are happy to wait for their next 'batch' from a gift, or want to avoid appearing 'feminine' for investing time and money into their appearance.
From that lightbulb moment, gentSac was created.
The box (or sack as it is in this case) subscrition delivery service follows the success of female beauty product services such as Bellabox.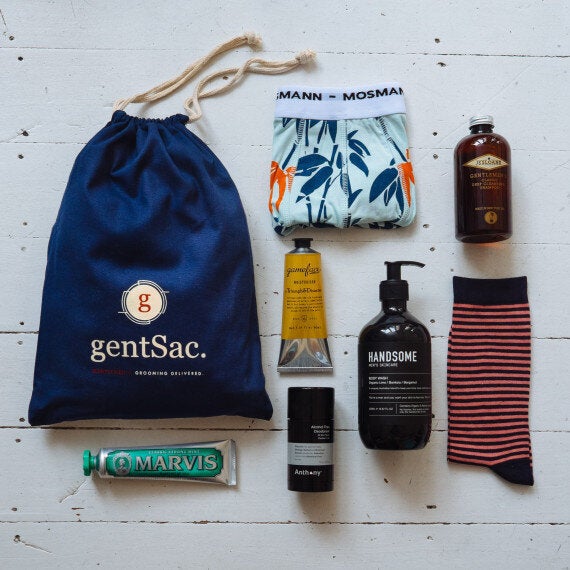 gentSac is a subscription-based service.
Sign up and a selection of specially curated, full sized, premium products for men are delivered to you either monthly, bi-monthly or quarterly. In addition to grooming products the kits also include socks and other accessories.
"I guess the reason gentSac was created is because before it existed I wasn't very proactive in sourcing products that I needed," Ross told The Huffington Post Australia.
"I would generally only remember to buy them when I ran out. The real source for me was my partner. Shira would always put together really cool gifts that included grooming essentials which was how I came up with the idea.
"The main struggle I encountered was that I was time poor -- I didn't really know which brands existed for men or where to get them."
Ross knew from his own apprehension about purchasing products that other guys felt the same way.
"I think the male grooming sector is on the rise but I feel that some guys can be a little apprehensive only because they don't really know what they want or where to start," Ross said.
"We really want to educate along the way so guys can be in the know about all the things they need to enhance their self care and grooming routine."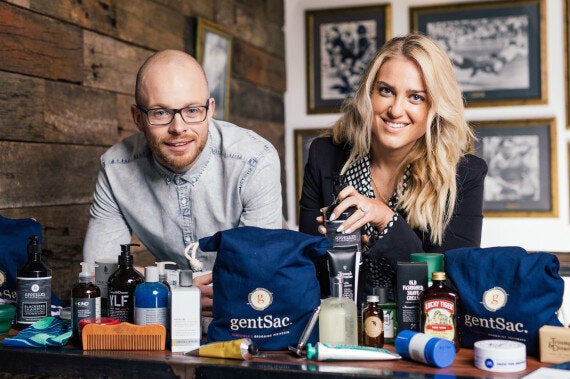 Ross and Shira O'Sullivan created gentSac.