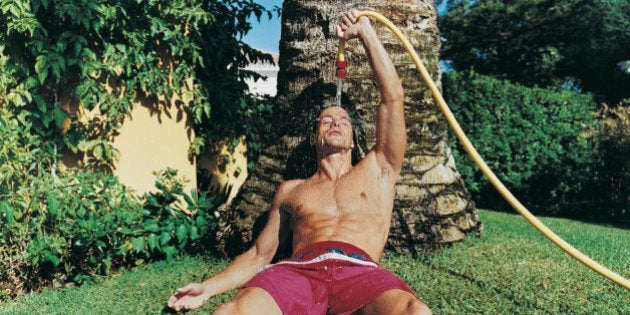 Has anyone else noticed summer doesn't seem to be going anywhere soon? Granted, autumn in Australia won't officially start until March 21, but it still seems unseasonably warm for this time of year, with the prolonged heat spells over summer showing no signs of letting up.
So what can you do to keep cool without racking up the air conditioning bill? (Assuming you're lucky enough to even have air conditioning in the first place.)
"The best way is to think of your house like a human being and shade it," Pollock told The Huffington Post Australia. "If you keep the heat out of the house and start closing windows and blinds in the morning -- early, before it gets too hot -- you'll be able to be more effective at keeping the heat out during the day.
"Only when it gets cooler should you start opening windows and doors to air out the house."
Pollock notes it's difficult to give a generic solution to all Australian households given the geographical and climate differences, but as a general rule, it's wise to shield north and west facing windows from the sun, if possible.
"Use things like blinds and, if you have more time and more money to invest, outside shade blinds on west facing windows in particular."
Thinking of using the heatwave as a great way to dry your clothes? While it's a great idea in theory, you might want to rethink putting on that load of washing in the middle of the day.
"Do not have things running that don't need to be on," Pollock said. "Don't run your dishwasher or your washing machine -- it just produces heat. You don't want to be producing too much energy."
This goes for lights as well, with Pollock recommending people shutting off their overheads during the day.
"Especially if you have old fashioned ones," Pollock noted. "They pump out a lot of heat."
For those planning on dragging out the trusty old fan, Pollock states, "it's important to remember fans cool people, not rooms."
"Fans are useful when a human being is in the room, but not so much when you leave a room. So keep that in mind if you are looking to save on electricity bills."
If you are lucky enough to have air conditioning, Pollock advises keeping the cooling to one room or area.
"In terms of air conditioning, it's important to use it when you have to and don't over-cool," Pollock said. "Pick one space in your home to shut off and just cool that space and keep the doors shut.
"It's the flip-side to winter and trying to keep the warm in.
"You can open the doors to that space when you open the other doors in your home, so basically when the day begins to cool down."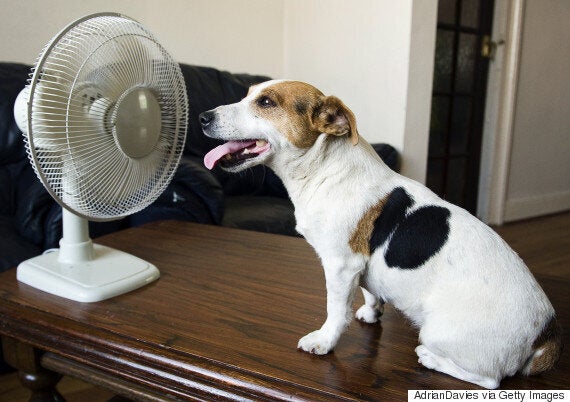 Another thing to keep in mind is if you're feeling hot -- so are your pets (and plants).
"Always put a block of ice in your pets bowl before you go to work if you know it's going to be a really hot day," Pollock said. "That's a really quick and easy thing to do if you're not around."
For plants, it's best to water them early in the morning or the evening.
"Again, just not in the heat of the day," Pollock said. "The water will evaporate. It's best to water them early or late, and make it a big soak rather than lots of little ones. You really want to soak it down.
"Don't cut your lawn too short, as a slightly longer lawn will keep more life in it for longer."
If all else fails and your house is just too hot to handle, Pollock recommends, quite simply, going somewhere else.
"Tie your leisure activities into going somewhere cool," Pollock said. "Movies and shopping centres and libraries are very nice places to be in the heat of the day.
"Especially if you are a retiree and can combine your leisure activity of getting things out of the library with staying cool, you can do two things for the price of one."
But while of course everyone would prefer to save money rather than splash out on an expensive air conditioning bill, Pollock urges people to keep safety as a priority.
"The temptation is not to spend, but you want people to stay safe in heatwaves too," Pollock said. "Don't be so frugal that you put yourself in harms way."
This story has been updated since its original publication.