Ella Martin / The Healthy Family Meals Cookbook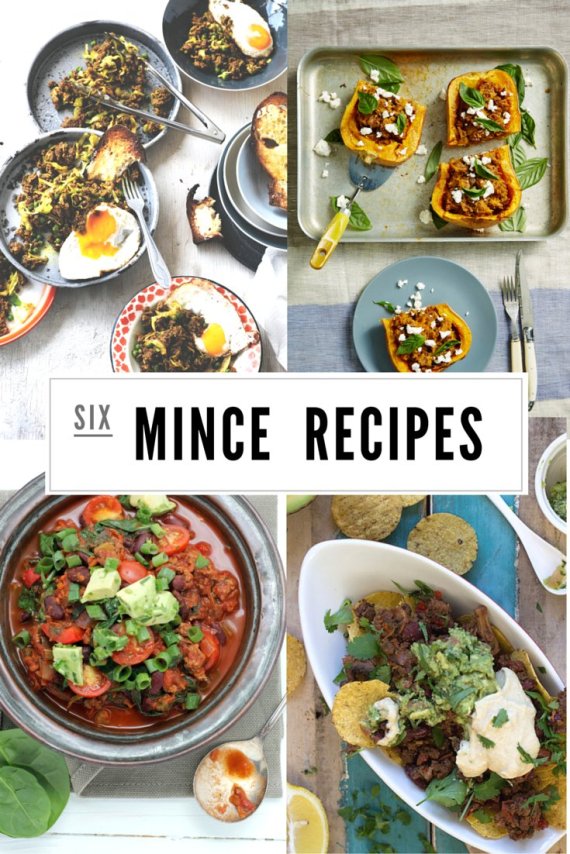 Spaghetti bolognese is great, there's no denying that. But if you're bored of making the same meal over and over (but love the convenience of minced meat), you need to try these tempting mince recipes.
One trick to reinspire your minced meat meals is to branch out from your standard beef mince and try pork, lamb or chicken mince. Experimenting with different types of mince for any of these recipes will change the flavour and texture, giving your weeknight dinners a new and exciting twist.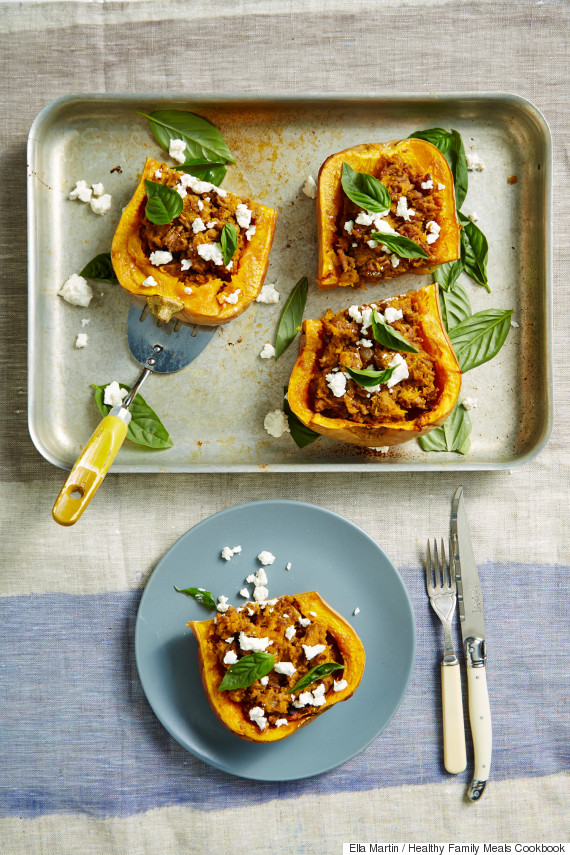 by The Healthy Family Meals Cookbook

Take pumpkin to a whole different level with this baked pumpkin filled with spiced mince. It's simple, easy to make and a delicious way to pimp out an ordinary pumpkin. Serve it with some steamed greens and you're all set.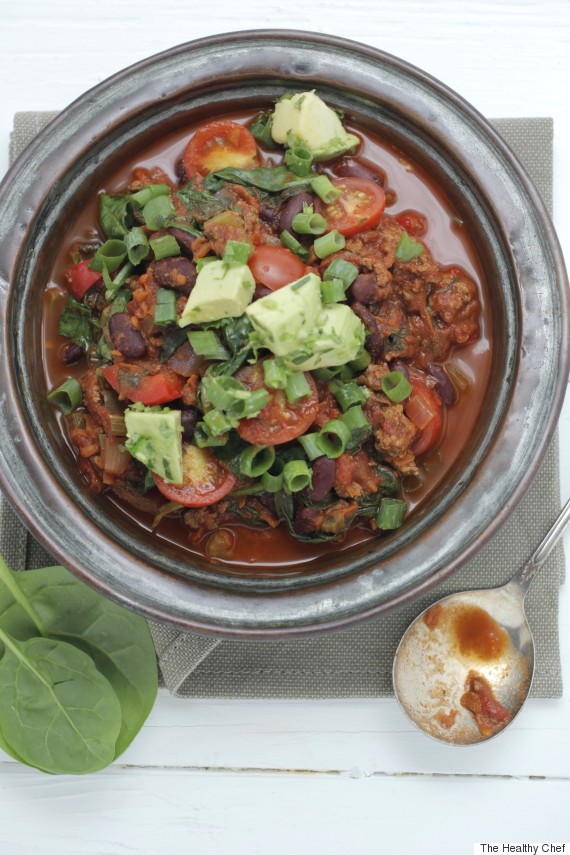 by The Healthy Chef

This Chilli Con Carne is a quick, easy one-pot meal that the whole family will enjoy. The lean mince and beans make this dish packed full of protein, while the avocado and lime cools and refreshes. The recipe is great for leftovers and freezes well, too.
3. Thai Chicken Burgers with Coriander Slaw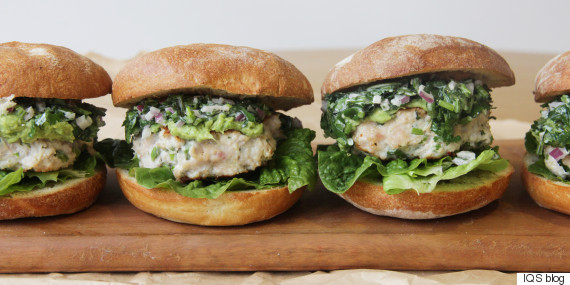 from I Quit Sugar
If you're looking for a flavour punch, give these Thai Chicken Burgers a go. A take on the classic chicken burger, these Thai burgers are full of veggies and zesty Asian flavour thanks to the ginger, herbs, chilli and lime. It's like a party in your mouth, but don't worry, the Coriander Slaw and avocado mash mellow out the chilli hit.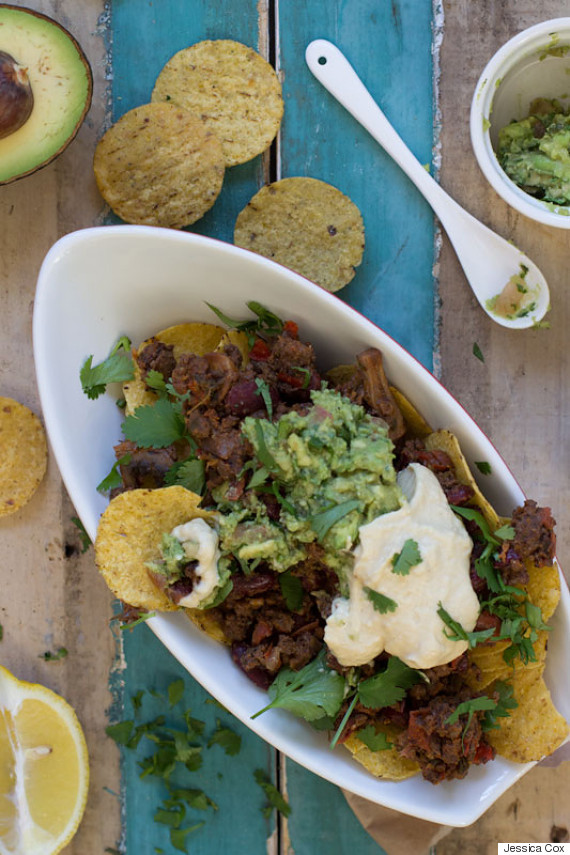 by Jessica Cox Nutritionist
It's a fact: everyone loves nachos. But if you're lactose intolerant or avoid dairy, you might find it hard to get your favourite nachos fix without the lashings of sour cream and cheese. Worry no more -- these dairy free beef nachos get their creamy kick from fresh guacamole and hummus. Feel free to stick to beef mince or mix it up with some chicken mince, if you're feeling adventurous.
5. Meatballs in Smashed Tomato Sauce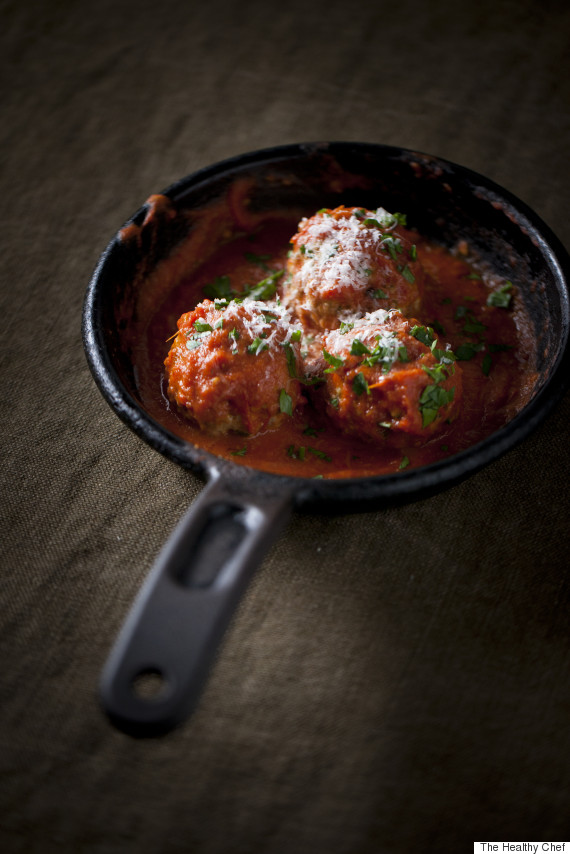 If you really don't want to give up your favourite bolognese dish, why not change it up a little with this recipe for meatballs simmered in a herb-packed tomato sauce. You can stick with classic beef mince, or mix it up with pork, turkey or veal mince. The addition of ricotta to the meatballs makes them light and tender -- perfect for soaking up the fresh Smashed Tomato Sauce. There's even a vego option, so no one has to miss out.
6. 'But The Kitchen Sink' Breakfast Mince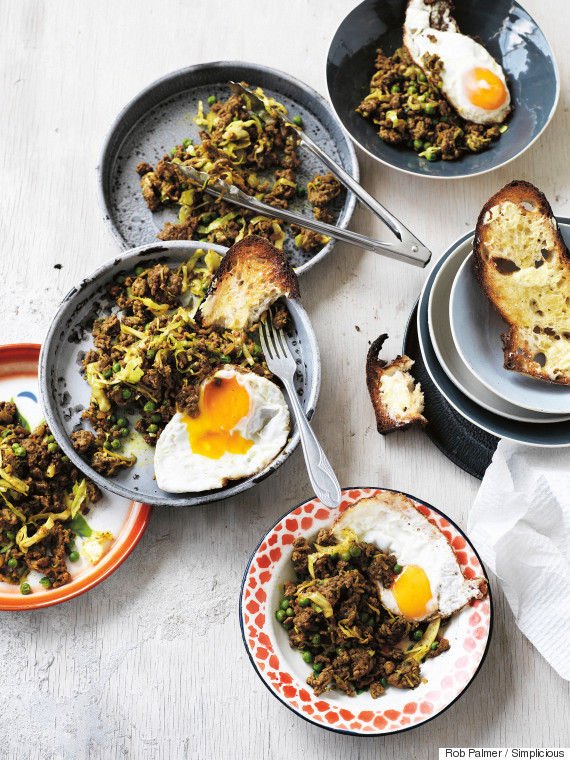 from I Quit Sugar: Simplicious

Mince for breakfast? Yes, most definitely, especially this Breakfast Mince. This recipe is aptly named: whatever veggies you have, throw it in -- everything but the kitchen sink. Simply grate the vegetables, add beef mince and curry powder and tamari for flavour, and you have a great breakfast to start your day.
INGREDIENTS
1 tablespoon coconut oil, olive oil, butter or ghee
1 large onion, finely chopped
3 cloves garlic, crushed
800 g beef mince
2 tablespoons curry powder
2 tablespoons tamari
2 cups grated or finely chopped vegetables (cabbage and zucchini are best, but use whatever you have in the fridge -- celery, beans, sweet potato, carrot)
1 cup frozen peas
DIRECTIONS
Heat the oil, butter or ghee in a large frying pan over a medium-high heat.
Add the onion and garlic and sauté until the onion softens (about five minutes).
Add the mince, breaking it up with a wooden spoon. Cook until browned (about five minutes).
Stir in the curry powder and tamari and cook for one minute. Add the grated or chopped vegetables and peas, stirring until cooked through.
Serve as is or with toast or a fried or poached egg.
Visit HuffPost Australia's profile on Pinterest.