Rindoff/Le Segretain via Getty Images
She's the effortlessly cool daughter of Jada Pinkett Smith and Will Smith and you probably remember her single "Whip My Hair" -- a pop song she released when she was just 10. Now, five years on she's leading the pack of fresh, culturally fluent Hollywood teens who are challenging the fashion status quo in all the right ways. Here's what you might've missed.
1. She's the newest ambassador for fashion house Chanel
Joining the likes of Lily Rose Depp, Kristen Stewart and Blake Lively, Smith may be one of Karl Lagerfeld's youngest muses, but her wisdom runs deep. Posting to Instagram upon announcing the news she wrote, "Thank you Karl Lagerfeld and the entire team at Chanel for expanding the perceptions of "beauty" by picking me to be the new Chanel ambassador. I am honored. #BLACKGIRLMAGIC"

2. Her age doesn't define her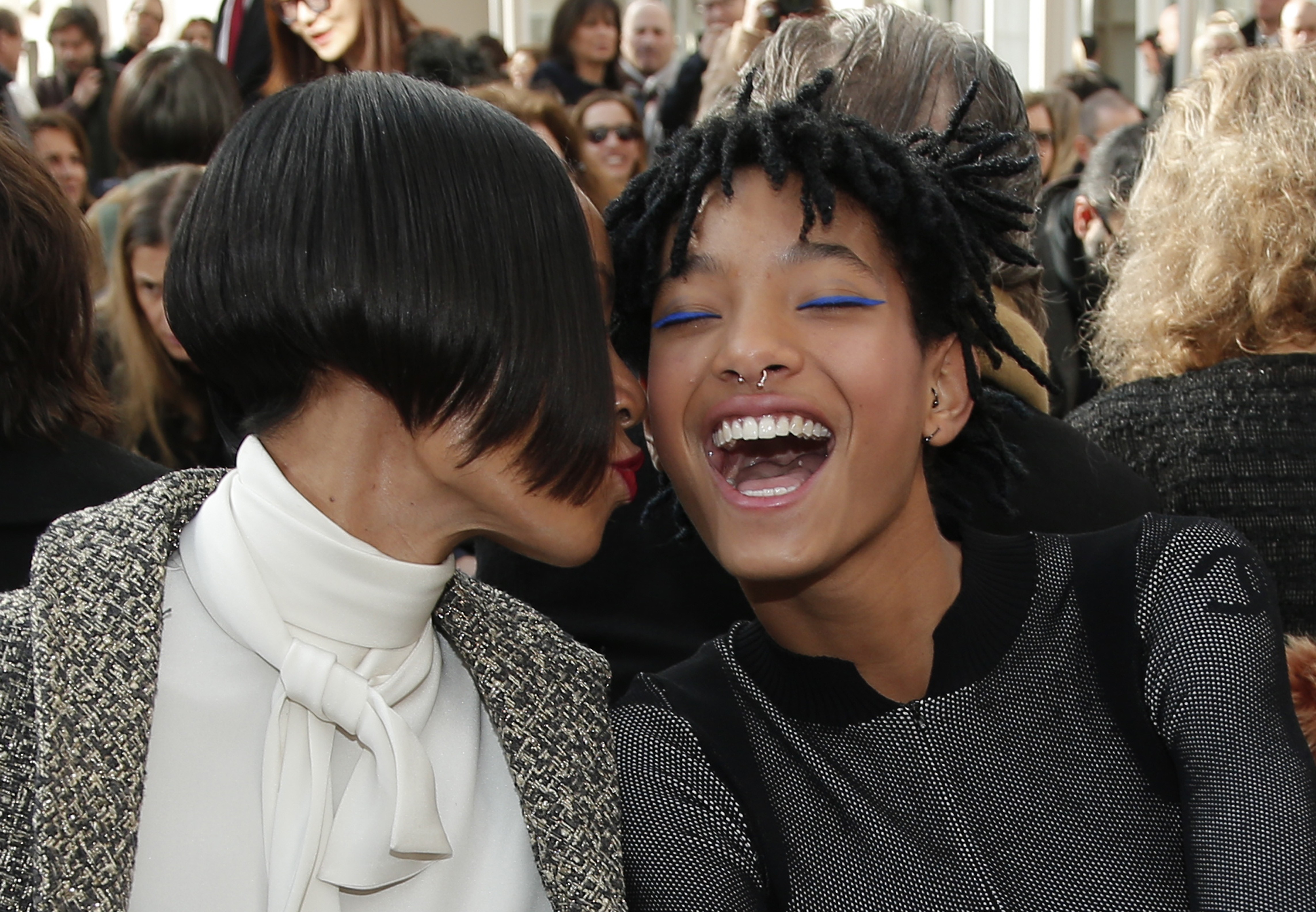 Willow and her mother, Jada Pinkett Smith.
Speaking to Teen Vogue about her burgeoning career the 15-year-old said, "I feel like there's a lot of things that come from youth nowadays that need to be expressed and amplified to the world."
3. She's into science
If you take a peek at her Instagram you'll find a mash-up of mystical illustrations, hangs with her crew plus all of her various campaigns but best of all, you'll notice a common theme of science and engineering.
4. Her David Bowie rendition was totally enchanting
Despite the controversy surrounding Smith's latest W Magazine cover in which there were complaints that both Smith and Zendaya were made to look whiter-skinned, the cover girls paid tribute to Bowie's "Changes" and the result was beautiful.
Visit HuffPost Australia's profile on Pinterest.