Andrew Meares / Fairfax Media
He may be 73 but MP Philip Ruddock has out-photobombed any millennial -- mucking up perfecting the official group photo of the House of Representatives on Tuesday.
Ruddock, who announced his retirement from federal politics in February to become Australia's first special envoy for human rights, photobombs Prime Minister Malcolm Turnbull, Foreign Affairs Minsiter Julie Bishop and more.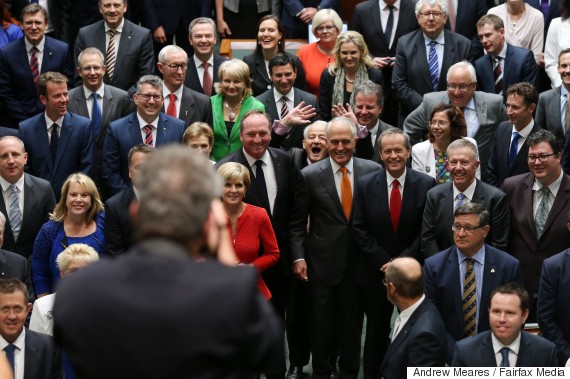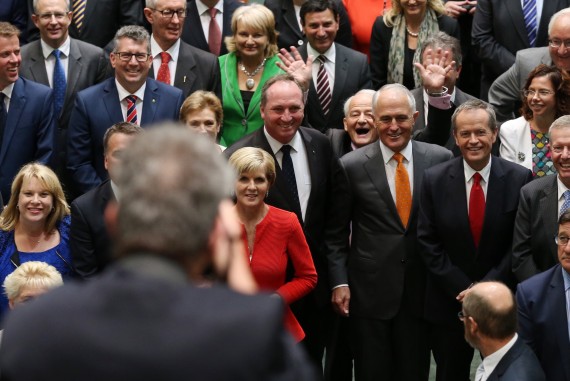 But there's one person who's not laughing at Ruddock's cheeky display.