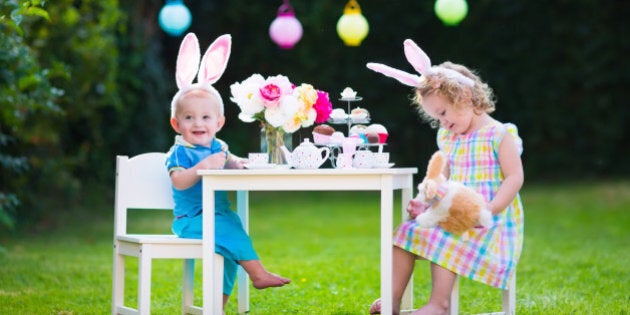 Easter. It's a time for family, friends, fun and most importantly, an excess of chocolate.
But like any other gathering, a bit of planning can go a long way. Make sure you have all the essentials for the perfect family-friendly Easter party with our shopping checklist.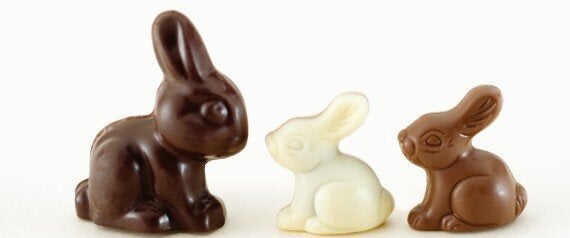 Eggs - a symbol of new beginnings - have been associated with Easter for centuries. Chocolate giant Cadbury made their first Easter egg as far back as 1875!
These days Easter is commonly known as the chocolate holiday, which makes pretty much everyone in the family fairly happy.
From posh gift packs filled with decadent treats for mum and gran, to chocolate bunnies for the little ones, there is literally something for any chocolate lover.
Remember to stock up on these essential Easter goodies and save some for the all important Easter Egg Hunt...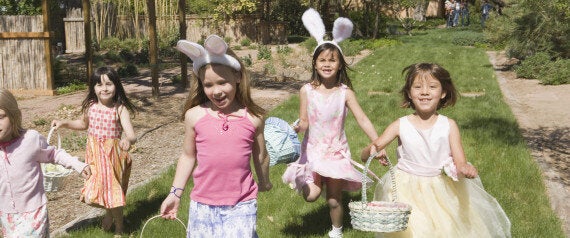 The key to a successful Easter Egg Hunt is to make sure there are enough eggs (see above and take note people!) and enough of a challenge for kids old and young.
While your younger bunnies might need bigger eggs hidden in more obvious places, don't be afraid to make the older kids work for it a bit more by squirreling away mini eggs in hard to reach places.
Bunny ears, baskets and more can help get everyone into the hunting spirit so stock up on props and make sure everyone gets at least one treat each.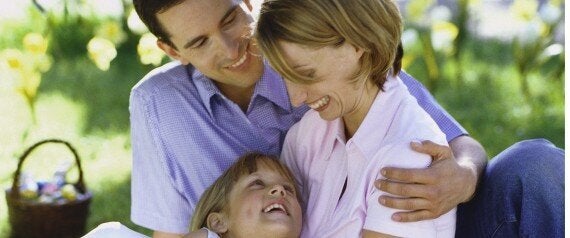 More than any other holiday, Easter in Australia is about getting together with your nearest and dearest.
The weather is still good enough to fill your backyard to bursting with your favourite people and spoil them with fun, games and treats, so put the call out and invite the people you don't see enough round for the day.
If you're planning on having overnight guests make sure you have invested in a few new sheets and towels and some quality blow-up mattresses. Your tired, well-fed guests will thank you for it at the end of a long day of eating, drinking and playing.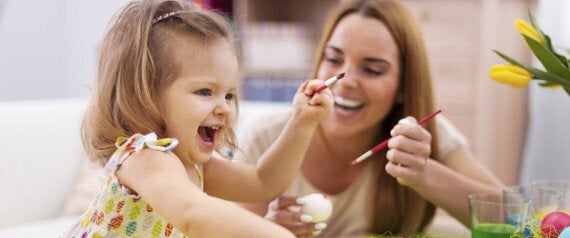 With a house and garden full of kids of all ages getting the craft kits out is a great way to keep everyone happy for a while.
Ensure you have child-safe scissors for the little ones and ask an adult to supervise. Once all the spectacular creations are complete hand out prizes for all the great hard work and effort. The little ones will love it - and better yet it will keep them quiet while you get lunch organised.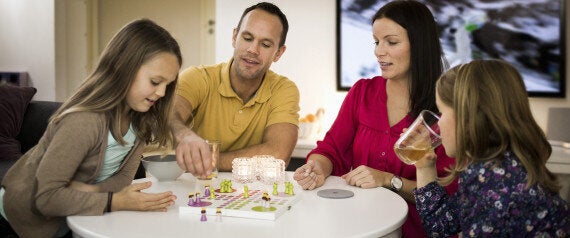 A fun day that caters for everyone, no matter what age, requires a few tools to help get (and keep!) the party started.
While cricket or skittles will keep little ones happy in the backyard, don't forget the adults. Books and boardgames provide some evening fun and a way to relax after a hectic day.
Now you're all set. So get shopping and have an Egg-tastic Easter!
BIG W has everything you and your family need to have an Easter to remember. Go in store to snap up incredible finds at the lowest prices. BIG W - all your Easter essentials under one roof.