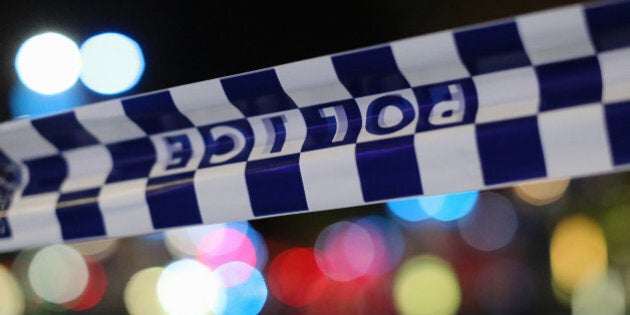 Police are searching for a man over the shooting death of another man in Sydney's south west on Friday night.
It is alleged an altercation between a motorist and two men walking on Matthew Street at Heckenberg just after 6.30pm last night led to the shooting.
Police say the driver confronted the two pedestrians, shooting at them, but that the shot missed and hit an innocent bystander sitting in his car.
"The car was parked, he was seated in the car," NSW Police Acting Inspector Graham Hibbs told the ABC.
"There's nothing at all to indicate that he was involved in the incident."
The 46-year-old man died at the scene.
Police have established a crime scene in the area and continue to investigate the incident.
They also executed a crime scene warrant on a nearby home.
"I can't go into too much detail at this stage, only that the crime scene warrant was executed in a nearby street to Matthew Street in Heckenberg," said Inspector Graham Hibbs.
"There was no person home when the warrant was executed and some items of interest I believe have been located and inquiries are underway."
Police have released the name and photograph of a man they wish to speak to.
Police say 28-year-old Matthew Russell was last seen driving in the area at the time of the shooting.
People who see Matthew Russell have been asked not to approach, but to call Triple Zero (000) immediately.