In 2015, the value of New Zealand wine exports to Australia was a tidy NZ $362.1 million. Now, it's no secret Aussies love a glass of vino (not to mention have our own thriving wine industry), but it's probably safe to say we love a drop from across the ditch.
And it's little wonder. When it comes to wine, New Zealand certainly knows what it's doing. Our $362.1 million contribution to New Zealand's wine industry was only one slice of a very lucrative export pie. A pie which, last year, hit a new record of NZ $1.42 billion.
But despite our obvious love for a good Kiwi vintage, have we adequately explored the best of what New Zealand has to offer? According to Peter Nixon, business manager of fine wine at Dan Murphy's Australia, the answer is no.
"Most Australians are familiar with New Zealand's most famous two regional wine styles, namely Marlborough 'savvy' (aka a sauvignon blanc) and Central Otago pinot noir," Nixon told The Huffington Post Australia.
"However with more than eight diverse wine regions nationally, most within a comfortable drive from a capital city, there is much more to the Kiwi wine story than this."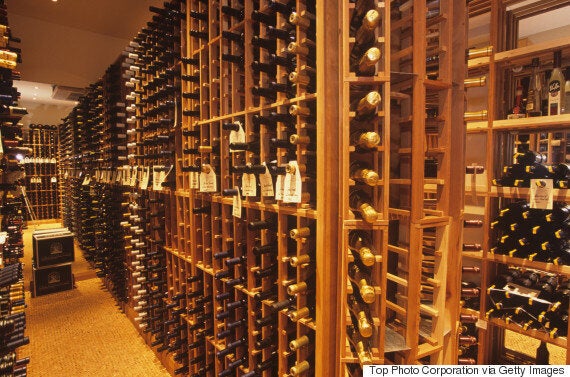 Nelson,The Lodge at Paratiho Farms, New Zealand.
But let's start off with the ever-popular NZ sauvingnon blanc. Those who are a fan of the distinctive Marlborough variety (Nixon refers to the old expression "cat pee on a gooseberry bush") can expect more complexity from these wines in the coming years, not only in Marlborough, but New Zealand wide.
"Marlborough may produce the most overt, pungent expression of sauvignon blanc (apparently due to the extraordinarily high levels of UV exposure in the region) but Nelson and Hawke's Bay produce some lovely examples, albeit in a more restrained fashion," Nixon said.
"Even in Marlborough we are seeing more complexity of style, as winemakers look to reign in the fruit intensity in favour of more texture and complexity -- achieved via a range of vineyard and viticulture techniques including hand-picking, multi-vineyard site sourcing, barrel-fermentation, oxidative handling, wild yeast, skin contact, to name a few."
As for pinot noir, Nixon urges fans to be adventurous and look beyond the Central Otago region.
"Central Otago is most famous for the powerful, rich style of pinot noir that it produces, however Wairarapa also produces a powerful style and is the next most significant producer volume (and quality) wise," Nixon noted.
"The regions Waipara, Nelson and Marlborough also produce worthy and unique expressions of this great grape, and are well worth trying out."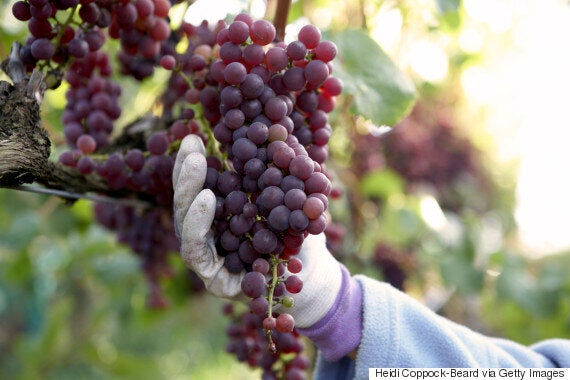 These little NZ grapes will one day become delicious, delicious wine.
Nixon believes the popularity of New Zealand's pinot noir is set to increase even further in the future, along with chardonnay.
"New Zealand vies with Australia for the most convincing examples of chardonnay and pinot noir outside of Burgundy France," Nixon explained. "And with Burgundy prices heading into the astronomical, and increasingly rare as hen's teeth, we can expect both of these wine styles to lead in the popularity stakes over the next years and decades.
"In short, if you like cool-climate wines including chardonnay, riesling, sauvignon blanc, cabernet, merlot, pinot noir and syrah then NZ is a vinous treasure trove -- and all within reasonable reach."
In terms of the 'next big thing' in Kiwi wines, Nixon says a certain Spanish grape is set to take the limelight.
"Keep an eye out for the Spanish grape Albariño, which I would describe as crisp, zesty, fresh like Sauvignon Blanc but with more texture and palate weight," Nixon said. "This grape loves a maritime climate, and early examples from both Nelson and Marlborough are very impressive.
"The Gisborne region shows potential also, as it is another coastal wine region.
"In Spain the grape is famous for its affinity with strongly flavoured seafood dishes such as paella, calamari rolls and preserved anchovies."
If all of this sounds very well and good, but you need something to pick up for a dinner party tonight , never fear, we have your back.
Nixon has provided The Huffington Post Australia with a breakdown of each of the eight New Zealand wine regions, including a recommended drop from each of them. Enjoy!
Price: Around $20 per bottle.
Good for: Cabernet sauvignon, merlot, syrah (aka shiraz) and chardonnay.
Price: At around $25 per bottle.
Good for: Chardonnay, chenin blanc, methode traditionelle (aka sparkling wine) gewürtztraminer and riesling.
Price: Around $15 per bottle.
Price: Around $20 per bottle.
Good for: Sauvignon blanc, chardonnay, pinot noir, methode traditionelle (bottle-fermented sparkling wine), pinot gris, riesling and shiraz.
Price: Around $25 per bottle
Good for: Chardonnay, sauvignon blanc, riesling, pinot gris and pinot noir.
Price: Around $75 per bottle.
Good for: Chardonnay, riesling and pinot noir.
Price: At around $35 per bottle.
Good for: Pinot noir, chardonnay and methode traditionelle (bottle-fermented sparkling wine).
Nixon recommends: Pinot Amisfield Central Otago NZ, Pinot Noir.
Price: At around $40 per bottle.