Mike Harrington via Getty Images
It is one of Australia's booming industries.
Over 418,000 children are enrolled in 6,000 dance studios across the country -- a rate that is rising by tens of thousands each year.
Experts argue it is also quite possibly the largest unregulated industry involving children.
"With the surge of interest in dance -- a lot of which has come from shows in America appearing on Australian television -- regulatory bodies have not been able to adapt," Managing Director of law firm Child Safeguard, Marco Blanco, told The Huffington Post Australia.
The consequences of this can prove devastating.
The recent public inquiry before the Royal Commission into incidences of child sex abuse in Australian performing arts centres has shed light on a hidden and under-protected industry.
Experts are now pushing for improved child protection policies in the dance school environment.
The Risks: A Hyper-Sexualised Environment
Jemma Nicoll, 25, is a Sydney dance instructor and studio director with 20 years of experience.
She holds great concern for the hyper-sexualised behaviours that are ingrained in the industry, and is taking steps to change it.
"The whole process of sexualisation in dance places a child in the footsteps of an adult through behaviours that come down to choreography, costuming, music, even the language used by teachers," Nicoll told HuffPost Australia.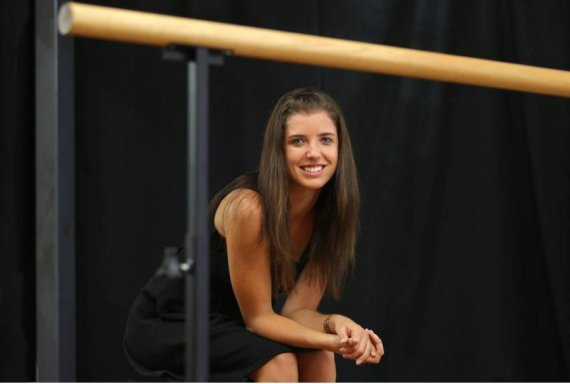 "I started lessons when I was five and I felt a lot of these behaviours as expectations on myself."
"I remember clearly situations of feeling that pressure to perform and look a certain way... that did not sit right with me as a young girl and I could never quite put a finger on why."
In 2008, Nicoll launched her own studio, Inspire Creative Arts, and now looks after 200 young students.
"The whole reason behind that studio was to provide an environment that directly contradicted a lot of the behaviours that I was seeing and the studio trends of the time."
According to Blanco, who works with organisations to implement child-safe procedures, the risks extend further.
"Within dance, you will see the proliferation of posture correction and extreme stretching exercises and these are linked to social media engagement as dancers will try to copy stretches they have seen," Blanco said.
"I understand there are different views on this as some teachers say it is imperative for instructors to touch students to correct the posture of a children and ensure injury prevention. And certainly for some types of dance, this is more relevant than others."
Despite this, Nicoll's concern is the mental health of her students.
A recent study of 1,000 Australian girls aged four to 10-years-old showed that 28 percent were dissatisfied with their physical appearance and 76 percent were fussy about their dress choices, frequently asking, 'does this look good on me?'
Ninety-six percent of respondents also loved to dance.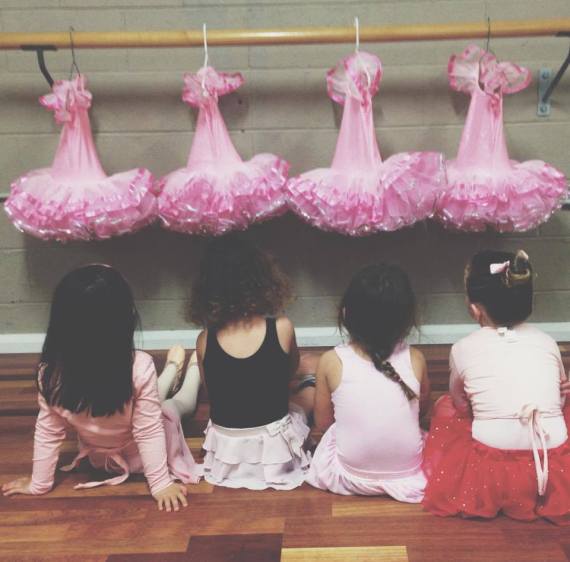 "These are young people who are not at the psychological developmental stage to be able to understand these messages," said Nicoll.
"Many of the people I have worked with have suffered from anxiety, body image issues and borderline anorexia. I can't say these are a direct link to the process of a child being sexualised, but there are many reports on how it does lead on to these conditions."
The Royal Commission has heard of the high-profile case of former dance teacher and studio owner, Grant Davies. He pleaded guilty to multiple criminal charges of possessing child pornography and sexual abuse between 2001 and his arrest in 2013.
"The ultimate devastating outcome are these instances of child sex abuse that we are now seeing," Nicoll said.
The Problem: A Largely Unregulated Industry
"You can think about any other industry that deals with children, from gymnastics to after school care, and there are governing practices in place in order to work in that industry," Nicoll said.
"There is no governing authority that looks after the 6,000 dance schools across the country."
Blanco certainly agrees.
"The lack of regulation is a gaping hole within the industry. We would argue that since Davies' arrest in 2013, there has been little done to properly regulate dance."
Currently, Ausdance National is the peak body for support and advocacy in dance.
Acting CEO Neil Roach says the organisation has grown out of the interests of its members in the dance community, offering a series of guidelines that detail procedures in child protection, teaching and business practice.
"We have no government role or regulatory role to play, subject to our funding, and nor do we seek one," he told HuffPost Australia.
"We give advice, we facilitate discussion and we're there to represent our members. Some of those groups are concerned and would like to see some form of regulation."
When it comes to training, the current requirements are limited.
Qualifications or certifications in dance teaching can be obtained at TAFE, The Royal Academy of Dance (RAD) or through a university degree.
But these are not mandatory requirements to become a dance teacher, says Blanco from Child Safeguard.
Qualifications are also not needed to set up a dance studio.
"When I opened Inspire, I simply went to Fair Trading, gave them my business name, paid $148 and that was it," said Nicoll.
Working with Children (WWCC) legislation remains a contentious issue. In New South Wales, all dance teachers and instructors must apply for a WWCC clearance that is to be verified with their employer before commencing work with children. The clearance is valid for 5 years, and can be reversed at any time by the Office of Children's Guardian.
But each state system varies.
Roach has repeatedly called for a standardised WWCC framework to address state inconsistencies or loopholes.
For Blanco, gaps in regulation relate specifically to training in child protection and safety.
"The onus is very much on the owners or directors of those studios to ensure that their staff have sufficient training," he said.
"The Grant Davies case study before the Royal Commission is a very valuable lesson in terms of the inability of major stakeholders to recognise when abuse is taking place, due to lack of understanding of what grooming is.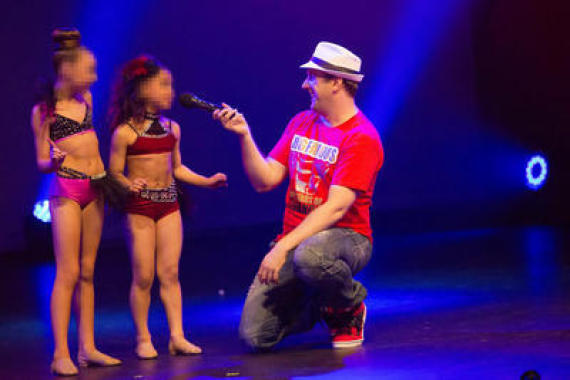 The former director of RG Dance Studios 'groomed' multiple students and their parents.
"Suspicions about his behaviour dated back to 2006-2007. People were unable to notice the warning signals and that continued until his arrest in 2013."
He believes training should be provided for all stakeholders -- from business owners and parents to the students themselves.
"Imperatively, children or students need to know where they can report, who they can speak to. They have been cases where victims simply did not know who to speak to," Blanco said.
"What that comes down to is having very clear procedures in place."
A Solution
Studio owner Jemma Nicoll has taken the issue into her own hands.
This month, she launched KidsPace Code, a non-profit organisation that aims to promote child safety in dance education and in schools.
Nicoll wrote a code of conduct that aims to provide dance educators with an ethical framework of practices designed to combat sexualisation and to adopt safeguarding procedures. It has been submitted to the NSW State Parliamentary Inquiry into the Sexualisation of Children and Young People.
"Our objective is to see the code implemented across New South Wales public schools as the first goal," she said.
"The other goal is to have as many dance studios independently signing on until that framework is recognised as one that is obligatory."
For Blanco, the path towards an effective child protection framework must be comprehensive.
"Codes of conduct are very important for staff, students and even for parents and are certainly a good step in the right direction.
"A national framework must also entail guidelines for a child-safe policy including risk management procedures, complaints and handling procedures and recruitment procedures," he said.
"We would strongly recommend that a government agency would look at regulating the dance industry."
Nicoll hopes the code of practice will kick-start this process.
As industry experts await a report following the Royal Commission hearing -- that is set to outline child-safe practices in performing arts institutions -- this may just be the next step.