Benjamin Torode via Getty Images
When a damning report shows about half of all cat foods sold in supermarkets can cause serious illness or injury, pet owners immediately want to know which brands to avoid.
But researchers from the University of Sydney won't name the commercial pet foods tested that don't meet nutritional standards.
The university's study, published in the Australian Veterinary Journal, undertook a chemical analysis of 10 wet and 10 dry foods and found eight products currently for sale in supermarkets didn't meet voluntary standards and nine didn't meet the nutritional information advertised on their packet.
The study also identified crude ingredients at levels that could cause severe illness or injury including diabetes, osteoarthritis, cancer, skin conditions and liver damage.
A University of Sydney spokesperson defended the decision to withhold brand names saying it was a pilot study led by a masters student and more research was needed before conclusive results could be obtained.
"This is a preliminary study done on a small scale, using twenty samples. Accepted practice for any study of this scale is to not publish the name of suppliers.

"It would be both inappropriate and irresponsible to name the commercial companies involved until the results are replicated in a full scale study using much larger sample sizes.

"The results of this study point to the need for a regulatory authority to undertake such research.

"The state and federal governments in co-operation with the Pet Food Industry Association of Australia, Standards Australia Ltd, RSPCA and the Australian Veterinary Association would be the appropriate authorities to investigate and pursue this research."
The journal's publisher, the Australian Veterinary Association's president Robert Johnson cautioned a calm approach was needed.
Johnson told The Huffington Post Australia the study was too small to make drastic changes.
"We do really need to know what's in pet food and I hope that down the line a much bigger study will be done," Johnson said.
"We can guess which brands until the cows come home but I think we need a bit of a reality check.
"Generally pet food is far better than it used to be. When I started out, we were often getting kittens and puppies with crippling vitamin deficiencies and nutrition-related disease and that's not something we see very often any more."
This is no consolation to Duncan Hall from the Pet Food Industry Association. He told Lateline he wanted to see the data.
"We do want to know more," Hall told ABC show Lateline.
"We've also reached out to try to set up a meeting with the researchers themselves. I personally have put in calls and emails to two of the researchers. Unfortunately, those haven't been answered."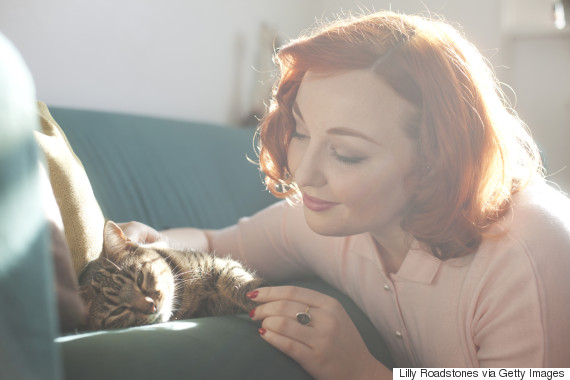 Concerned cat owners should try to feed their pets a variety of foods.
Cat owner and breeder group Australian National Cats Inc president Brian Edwards told HuffPost Australia it was irresponsible to withhold information that could potentially avoid injury to cats.
"If they have some evidence that shows just how yucky a tin of cat food can be for pussy cats then it really should be made available for the public so people have a chance to avoid it," Edwards said.
Standards Australia facilitates the development of voluntary Australian standards and a spokeswoman told HuffPost Australia a revision was underway for the manufacture and marketing of pet food.
"The committee is aware of the University of Sydney report and its members are currently liaising with the researchers to better understand the results and their interpretation," the spokeswoman said.
"The technical committee has broad representation that includes the Pet Food Industry Association of Australia, RSPCA, the Australian Veterinary Association and other organisations. The revision process involves a period of public consultation which will allow for comments to be made on any proposed changes."
So what should cat owners do in the meantime, Edwards, who also who won two cat medals at the Royal Easter Show this year, said to act like a breeder did.
"In the meantime, without knowing which brands, I guess you can feed them what breeders by and large do which is to often use fresh meat -- maybe a chicken neck every few days -- as well as some well-respected wet or dry food, and some grated cheese," Edwards said.
"They go berserk for it and it usually makes a very happy little pussy cat."