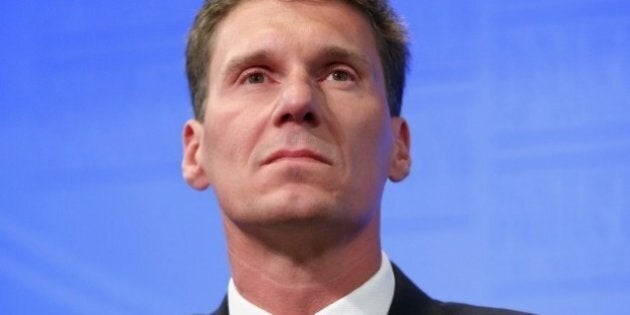 UPDATE: Cory Bernardi has confirmed that he was behind an email to a Melbourne mum criticising LGBTI program Safe Schools.
The email, which was sent to Pia Cerveri, linked the Safe Schools Coalition to "bondage clubs and adult sex toys".
The Senator however says an email The Huffington Post Australia reported on Wednesday was fake and did not come from him.
Cerveri told HuffPost Australia on Tuesday she contacted Bernardi through a form on his website about his opposition to the Safe Schools program, and received a reply from bernardi.office@aph.gov.au that was signed off with "CB".
The email, signed off with Bernardi's initials "CB," tells Cerveri "you clearly haven't got any idea what is in the program." The email goes on to describe Safe Schools as promoting "unhealthy ideas at such an early age" and claims the information provided on the Safe Schools site can be used "to find more about bondage clubs and adult sex toys."
"This is what the safe schools materials encourage. If you think this is ok then I worry for your children," the email continues.
"Inform yourself properly and then get back to me. Your opinion will carry more weight then."
Late on Tuesday evening, HuffPost Australia received an email purportedly from the same address via our corrections submission form, that contained a defence of his original position.
After multiple attempts to verify this email with his office, his spokeswoman said she was unable to get in contact with Senator Bernardi.
But the Senator has said in a Twitter message that he did not write the email.
*Editor's note: An earlier version of this story contained excerpts from the email Senator Bernardi now says is fake.