shutterstock
Sommeliers have assisted diners for decades, helping to answer one of life's most difficult questions: what wine goes with my meal?
But while even the most amateur of wine drinker knows that a heavy red needs a good steak, most of us are still in the dark about what to pair with our favourite cocktails.
"It's all about balance and harmony," says Simon Johnson, founder of Simon Johnson Quality Foods. "You want flavours that will enhance and complement, not conflict. Think about the difference if you paired a heavy red wine with a blue cheese. The overpowering flavours, fighting for your attention, would turn your palate off. But take the same cheese with a glass of sticky or port and you have a completely different - and much more agreeable - experience."
Read on to unlock the mystery of cocktail pairing.
Whisky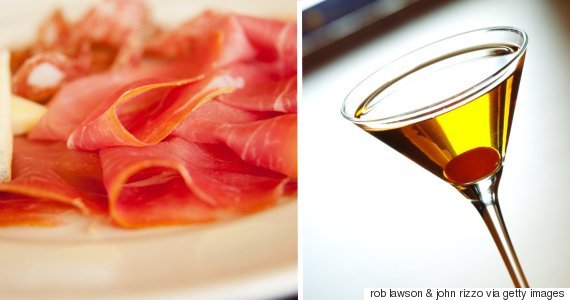 Former Masterchef contestent and Australia's National Amabassador for Johnnie Walker Sean Baxter's specialty is whisky - and he maintains that the rich, dark alcohol allows a myriad of foods to complement its different layers.
"Drinks such as a Manhattan, go really well with the fatty richness you associate with cured meat... it allows the finish of the flavours to emerge -- working in unison together."
Think a charcuterie plate piled high with prosciutto, salami or truffles to bring the flavour of both cocktail and food to the foreground.
If whisky is your drink, but you're not in a meaty mood, don't despair. Baxter recently took the idea of a 'salted and malted' whisky Old Fashioned, paired with a maple syrup cookie, to Sydney's Night Noodle Markets, quickly selling out of the butter-rich snack combination.
"Try to look for things like oils or butters to match your Old Fashioned," he says.
See here for an Old Fashioned recipe.
Gin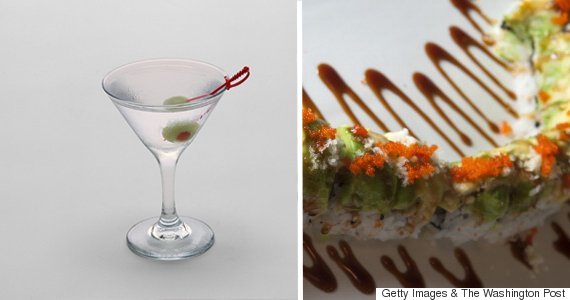 Next to a darker alcohol, gin is much less heavy on the palate, so keep it simple, says Johnson. For a classic G&T, Johnson suggests a "nugget of reggiano - a good one! - or some toasted sourdough with an anchovy. Those food flavours are going to explode on your palate and give all your senses a reaction, not just taste."
A gin martini when served 'wet,' or heavy in vermouth, has an almost wine driven style that undeniably and historically complements fish, so consider ordering some scallops or sashimi as the ideal accompaniment.
Tequila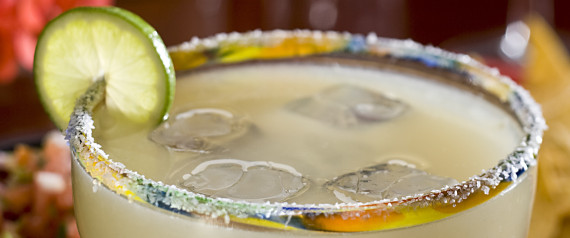 Tequila - whether straight up or in an icy Margarita - isn't right without salt. So when choosing an accompanying dish choose foods that benefit from a healthy dose of seasoning.
A well salted glass rim paired with grilled white fish and chips is going to bring out all the flavours of both dish and drink - and don't hold back on the lemon. The tastebuds will thank you for the battle of elements.
"Sugar, salt and lemon go well together so with a bit of tequila in the mix it's almost blissful in the way you experience those decadent flavours together," agrees Baxter.
Vodka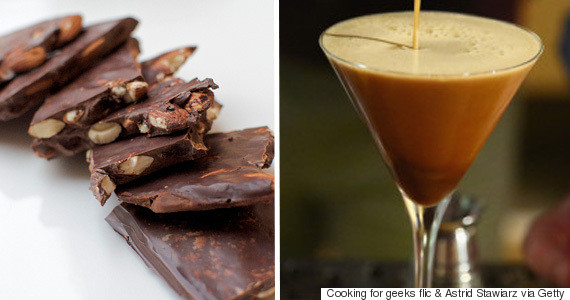 Vodka is not easy to paint with broad strokes because the cocktail possibilities stretch far and wide, so often you're matching the mixer with a food.
For a classic Bloody Mary, match your foods to the strongest flavour in the drink i.e. tomato. Egg based meals like omelettes or French toast will always marry well with tomato, striking your tongue with the familiarity of breakfasts or brunches gone-by, and providing a calmer buffer to the tartness of the red juice.
For an Espresso Martini (recommended by top bartenders as a classy alternative to Vodka Redbull) think about what you'd want with your morning coffee. A nutty biscotti or rich chocolate dessert is going to balance the bittersweet-ness of the coffee element.
Just remember, says Johnson, that "sweet flavours shut down the palate, so indulge in sweeter drinks at the end of the meal or evening, not the beginning, otherwise your brain will tell you to stop eating."
Rum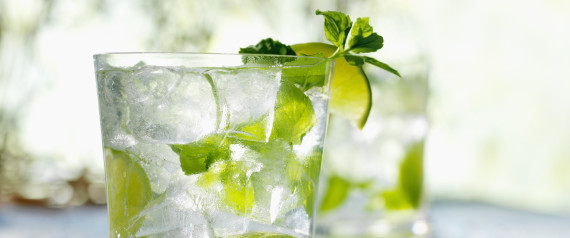 Starting with light rum and classics such as a Daiquiri and Mojito, while the drinks look light and refreshing, they both pack a powerfully sweet citrus or mint based punch that needs fresh, yet still strong, food flavours to balance them out.
For a main course consider some rare lamb with a yogurt mint sauce, or for a lighter snack some crunchy green crudités, flash fried with a smattering of mint or basil. While the flavours of the foods will still be present, the herby flavours will help marry them to the cocktails seamlessly.
Darker rum calls for something quite different. If your calling is a classic Rum & Coke, then something acidic or salty to counteract the sweetness of the drink is imperative. "Salt brings out the flavour of food and drink and therefore intensifies it," says Johnson. For canapes opt for those that include olive, anchovy or capers and don't forget to add some texture with a high-grade toasted bread or cracker.
For more whisky recipes, visit Johnnie Walker.