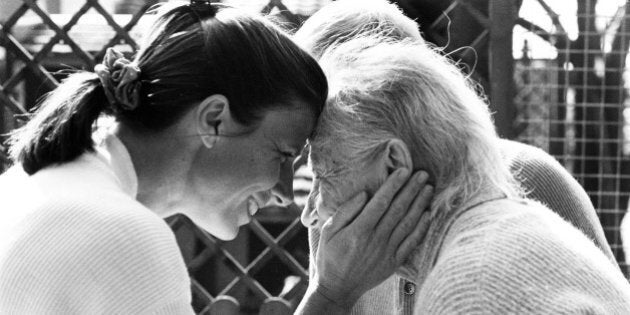 The findings, published in the World Journal of Psychiatry, indicate that women show greater cognitive impairment than men at the same stage of the disease.
Their cognitive function scores -- including language skills and memory -- were significantly reduced and impacted sooner compared to men.
However, chief medical advisor at Alzheimer's Australia Victoria, Associate Professor Michael Woodward, cast doubt on the results, saying they presented a "circular argument".
Speaking to The Huffington Post Australia, Woodward said: "They are saying women are more affected than men at the same stage of Alzheimer's, but we define the stage of Alzheimer's by how much the person is affected."
Woodward said if there is some truth to the research it would most likely have to do with women having less cerebral reserves to protect them from the affects of Alzheimer's pathology.
"This smaller cerebral reserve may be related to the fact that women aren't as likely to have worked and engaged in professions that build up cerebral reserves. The truth is there is a link between engagement in an occupation and measures of cerebral reserves.
"We would expect that as women are much more commonly in the work place now, this difference between men and women effected by Alzheimer's will become less obvious over the coming decades," Woodward said.
Carol Bennett -- CEO of Alzheimer's Australia -- disagrees with this explanation.
"That to me suggests women are not using their brains and I don't think that's the case.
"I'm sceptical of the scientific basis of that as a theory. I think it needs a lot more investigation," Bennett said.
Bennett told HuffPost Australia that the research suggested three possible explanations behind the claim that women with Alzheimer's had a faster cognitive decline, with one of them being "a greater cognitive reserve in men".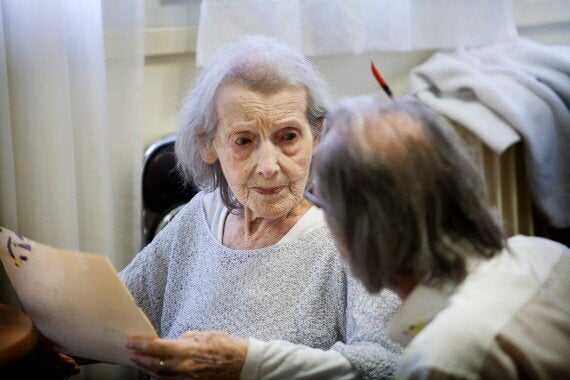 Dementia is the second most common cause of death in Australia.
Another possible explanation includes estrogen deprivation.
"This makes women's brains more susceptible to the effects of Alzheimer's pathology," Woodward said.
The third explanation in the article has to do with apolipoprotein E (APOE) 4 -- an established genetic risk factor for Alzheimer's disease.
The research explains: "APOE 4 affects the probability of developing Alzheimer's disease more in women than men."
The research, taking into account 13 different population studies from the United States, Europe, and Asia, stipulated that women are at a much higher risk of developing Alzheimer's, but not other forms of dementia.
Bennett said that while the statistics support this assessment, it is not clear why those differences occur.
"It could be that women are more likely to get a diagnosis at an earlier stage or because women tend to outlive men, it might become the condition they more likely will end up with," Bennett said.
Bennett said the article suggests that more research needs to be done to look at the causes, symptoms, risk factors and possible ways to manage Alzheimer's and dementia.
"I think what this does suggest is that we really don't know -- with any serious basis -- what some of these disparities are between men and women and why," Bennett said.