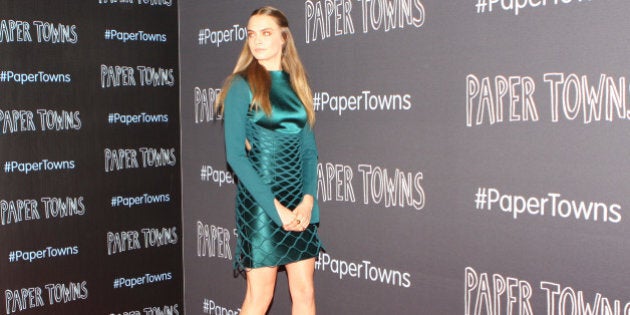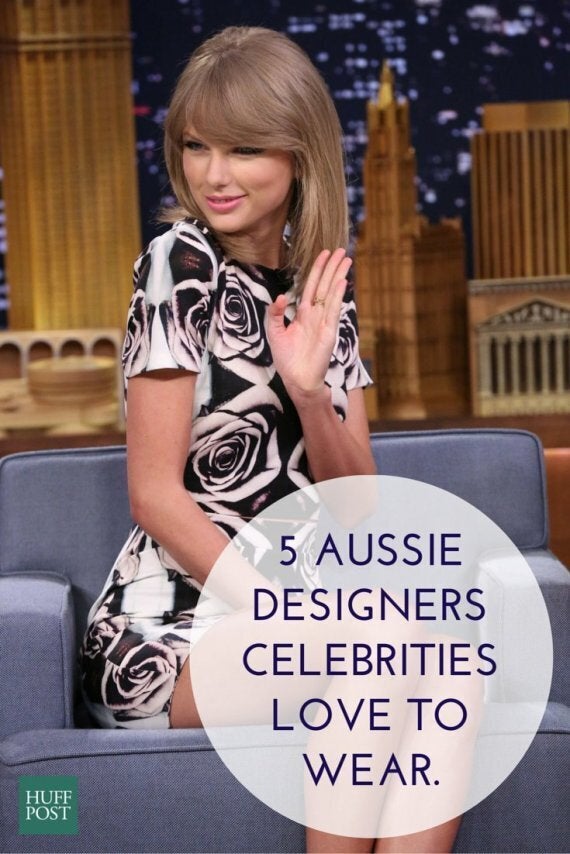 Overseas, Aussies are known for lots of things -- our slang, our beaches, our favourite breakfast spread, the Hemsworths... the list goes on.
Increasingly, though, it's our fashion designers who are making waves around the globe, with many a celebrity choosing to hit the red carpet dressed head to toe in Aussie fare.
Keen to channel your inner Hollywood star while still staying true to your Aussie roots? Here are some of our favourite home-grown labels below. (And don't worry -- there's no Hollywood-esque waiting lists for these brands. You can shop these looks right now.)
Starting off at Bondi Markets, LOVER co-founders Nic Briand and Susien Chong have built their brand from the beach up.
On their site, the pair lists their influences to be as far-reaching as the "Pre Raphelites to The Slits to Charlotte Rampling" and pride themselves on mixing their individual tastes to mesh "romantic and ethereal" and "loud and irreverant" in the one label.
Pretty dresses, lace and lingerie can all be found on their website and Instagram account, and better yet, aren't priced at 'celebrity-only' levels.
Becky Cooper and Bridget Yorston met in design school, hit it off, and launched their label 'Bec & Bridge' in 2003.
The duo aims to fill the niche between "aspirational and achievable fashion" while pursuing a signature style of "contoured lines and sleek silhouettes... with a contemporary and progressive edge".
Everyone from Taylor Swift to Nicole Richie has been snapped wearing their designs, and, thanks to some seriously affordable price tags, so can you.
Want to see more like this? Check out their Instagram here.
Established in 2006 by Deborah Sams and Mary Lou Ryan, not only does bassike (pronounced 'basic') score some serious fashion points both overseas and at home, its commitment to sustainable manufacturing will make you feel less guilty about any shopping spree.
Starting off with an original collection of organic cotton jersey, the bassike brand has since expanded to include denim and, as of 2008, a seasonal mainline collection.
To get more of this clean, no-fuss look, do yourself a favour and check out their Instagram.
WILLOW burst onto the fashion scene during Mercedes Benz Fashion week in 2003, and now has 20 stores across Australia as well as a successful international e-commerce site.
The label descries its style as having an "artistic, worldly attitude" with designers who excel at "drapery, structure and layered luxury".
Celebrity fans include Olivia Palermo as well as homegrown beauties Isla Fisher and Miranda Kerr.
Check out their insta account here.
Admittedly at the more expensive end of the price spectrum, Dion Lee is nonetheless garnering serious international attention.
After graduating from the Sydney Institute of Technology in 2008, Lee made his fashion debut at Australian Fashion Week the following year.
In 2012, a spot in the London Fashion Week schedule saw Lee expand his presence to an international scale, and counts Eva Longoria and Cara Delevingne among his celebrity fans.
On the Dion Lee website, the label is said to draw "from the athletic elements of the Australian lifestyle; sportswear, surf and swimwear, combined with the technical approach of traditional tailoring".
Want more? Check out the Instagram account here.