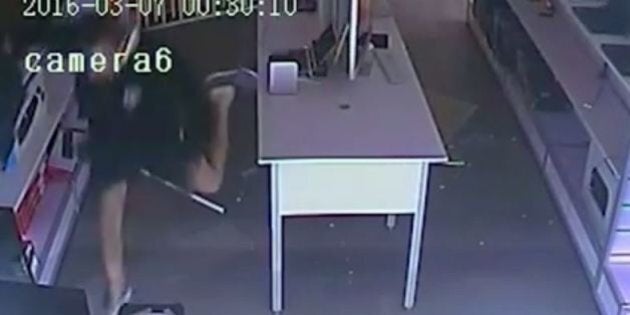 He may have snuck in through the ceiling but that's where the similarities end between Tom Cruise and this attempted robber.
Queensland Police Service has shared footage of a clumsy budding thief breaking into a store in the north Brisbane suburb of Chermside through the roof -- he then falls over, temporarily loses his shoe and breaks a roof tile making his escape.
"It is alleged a male offender has entered the business from the roof and lowered "Mission Impossible"-style by a rope tied to his foot. Upon landing on a desk within the business, the male offender has tripped on the rope causing him to stumble and fall heavily to the floor."
Anyone who has any information that may be able to assist police is urged to contact Crime Stoppers on 1800 333 000.