ANDY KROPA/INVISION/AP/ PHIL COLE VIA GETTY IMAGES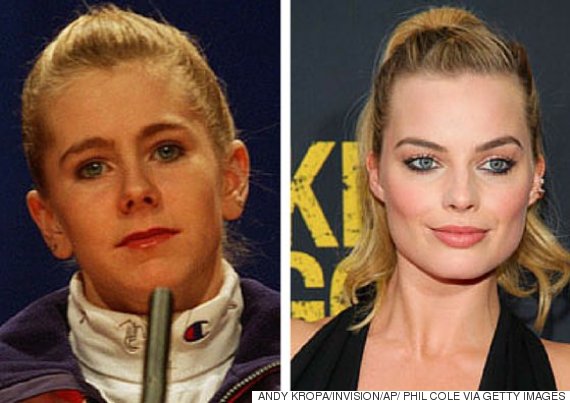 She's already proved she can hold her own next to the likes of Leonardo DiCaprio and Jared Leto, and now Margot Robbie is set to lace up her boots to play disgraced figure skater Tonya Harding in a new biopic.
Speaking to Deadline on Tuesday, writer Steven Rogers confirmed Robbie would play the title character in 'I, Tonya', which would detail the 1994 scandal that saw the champion figure skater's ex-husband and bodyguard hire someone to break the legs of her rival Nancy Kerrigan before the U.S. Figure Skating Championships.
Harding, who was the first American female skater to pull off a triple axel jump in competition, was later banned for life from the skating world and stripped of her 1994 title.
While a director is yet to be announced, Deadline revealed Robbie had been somewhat attached to the script for some time and may even take on a producing role.
Deadline reported the script was based on extensive interviews with Harding and ex-husband Jeff Gillooly, with a focus on Harding's rough upbringing juxtaposed with the struggle to fit into a sport that's largely ruled by the children of wealthy families.
It is not yet clear whether the biopic would detail Harding's boxing career that followed.