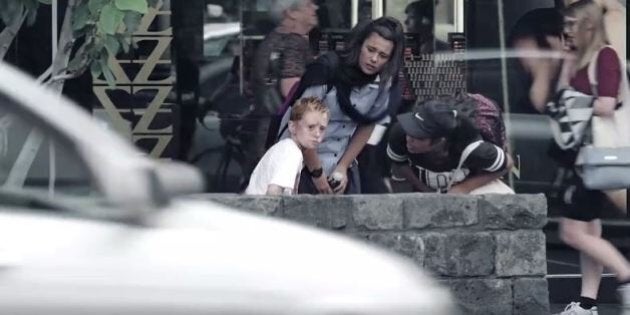 A hungry, scrawny boy eats from a bin in a busy New Zealand street. Hidden cameras record hundreds of people ignoring the boy, who is actually an actor participating in a social experiment.
But among those who ignore him, a select few show compassion, offering to take him to a food court, or give him a lift home.
These people cared enough. They cared enough to be a cop.
The video is part of New Zealand Police Recruitment's campaign to show that police work isn't all about catching robbers or high-drama scenarios.
More often, it's about protecting society's most vulnerable people.