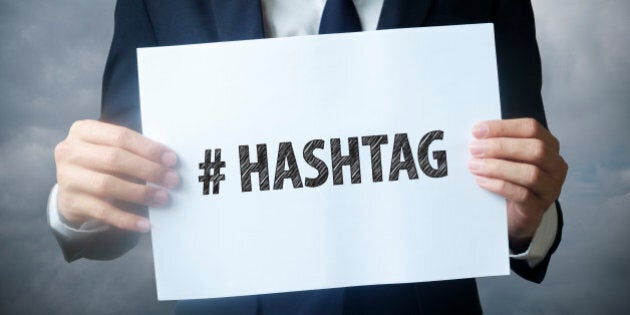 At one stage, in an internet long, long ago, the use of certain hashtags was innovative, clever and even served as #inspo for other users new to navigating the treacherous waters of social media.
Unfortunately, these days there are far, far too many hashtags that have not only been overused, but beaten to death with an internet stupidity stick. You know the ones we're talking about. And if you don't, perhaps it's best you keep on reading.
Here are our top five annoying hashtags we believe should be obliterated from the internet, never to be seen again.
Disclaimer: #sorrynotsorry.
This has to be one of the most overused and misunderstood hashtags of the world wide web. If you go to the beach, are you really #blessed? If you don't go to the beach and go to a picnic instead, are you #blessed then?
Either way, don't use it.
If at breakfast somewhere and in doubt about whether to post about how #blessed your #granola is, maybe take the time to consider the wise words of Jimmy Fallon.
In other words, unless you're Pope Francis, zip it.
For those not in the know, #fitspo is just like #inspo, but in terms of fitness. So basically a super clever way of saying fitness inspiration. Geddit?
This is annoying firstly because nobody really appreciates any kind of fitness post on social media (just go to the gym, people. There's no need to tweet about it), and secondly because it's likely to involve some kind of crazy exercise normal people can't even do, but should aspire to do.
Presumably so they can then take a pic to share on social media with the hashtag #gymselfie.
So you took a picture AND DIDN'T UPLOAD IT STRAIGHT AWAY? What's WRONG with you?
#Latergram is a way of letting people know that this particular image was not taken mere seconds ago, but at some previous mystery time which could be as far back as yesterday.
Best keep your followers in the loop, people. Don't want to confuse the 'grammers.
4. #nofilter (when there is very obviously a filter)
Okay guys, it's time to get real. Pay close attention.
Fact: just because you used a different app to put a filter on your photo, it doesn't mean that photo somehow then becomes unfiltered once it's on Instagram.
Sadly, a filter is a filter. Even worse, people can tell.
In short, uploading a selfie in which you look suspiciously tanned and the sky looks ultra blue and then captioning it #nomakeup #nofilter #beyoubetrue isn't fooling anyone.
Uggggghh. Perhaps the worst part of this hashtag is not knowing if it's the actual hashtag that's annoying, or the kind of people who use it.
WELL DONE. YOU ARE EATING SOME FOOD.
Our guess is it's about as exciting as a piece of cardboard otherwise you wouldn't be trying to angle it under some flattering light, applying Valencia and then #hashtagging #like #a #crazy #person #about #your #boring #lunch.
Especially when the rest of us are like:
Of course, the list of hashtag offenders doesn't stop there. Check out our list of Honourable Mentions below:
And, arguably the best hashtag of all time, though one not to be used lightly...