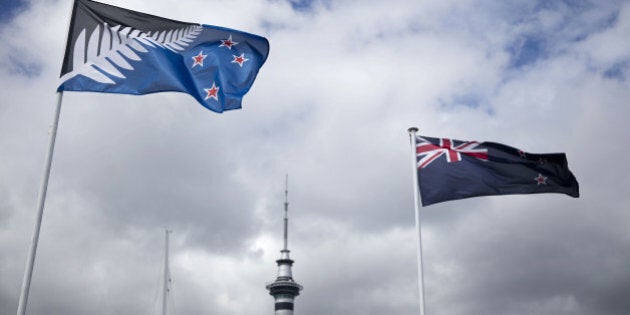 New Zealanders have voted to retain their current flag, which -- similarly to Australia's own flag -- sports the Union Jack and the Southern Cross, reflecting the nation's colonial past.
Kiwis flocked to the ballot boxes today, with more than 2 million voting in the nation-wide referendum.
The preliminary results announed at 8:30pm local time on Thursday indicate that 56.6% voted to retain the current flag, with its strong ties to the United Kingdom, while 43.2% voted for the alternative silver fern design.
In another referendum at the end of last year, voters chose the silver fern flag over four other designs. It won 50.58 percent of the vote.
New Zealand's Prime Minister, John Key, was a strong advocate for the new silver fern flag, having previously warned the population that "they'll wake up in a few months' time and they'll realise what a terrible mistake they made".
He was conciliatory in defeat, however, tweeting that he encouraged New Zealanders "to use [the flag], embrace it and, more importantly, be proud of it".
Responses to the decision have been mixed, with some celebrating, and others finding humour in it.
Others were critical of the amount of time and money invested in something which ultimately resulted in no change.
The Flag Consideration Project started in May 2015 when a nation-wide engagement program began to gather New Zealander's views and values in regards to alternative flag designs.