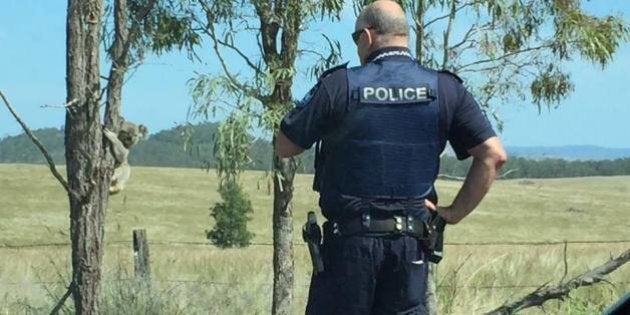 A Queensland policeman escorted a stubborn koala off Brisbane Valley Highway on Saturday morning.
The officer, Senior Sergeant Gareth James, said it appeared the koala was claiming the road.
"I've seen plenty of koalas crossing the road, but normally they go in a straight line, but this guy was all over the place and kept coming back to the middle of the road," James said.
It is believed the koala strolled onto the busy highway at about 11:00am.
"The police were in the middle of the road and we thought there had been an accident. We were the second people along and there was just a koala sitting in the middle of the road just looking at him," Mike Phipps, an onlooker, said.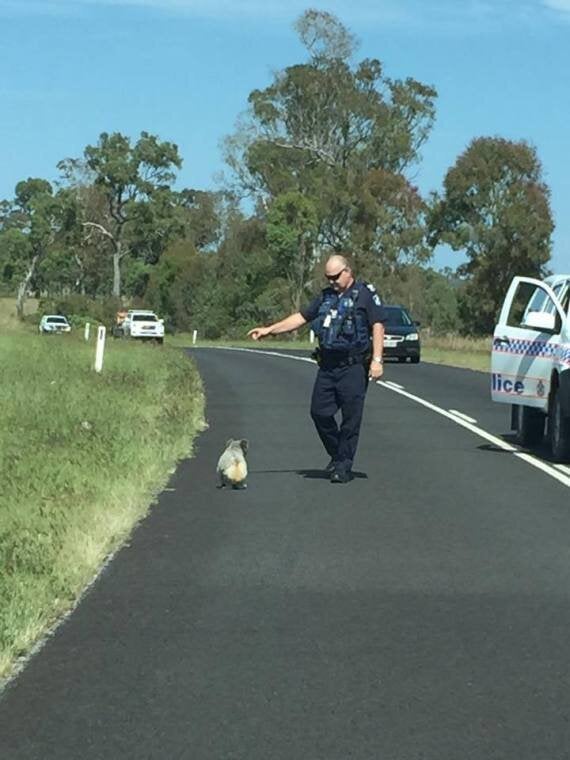 The koala didn't make it easy for the officer. Source: Mark Phipps / Facebook
Phipps, whose wife took the video, said the policeman was walking the koala around and attempted pushing the mischievous marsupial off the road.
"The little guy walked off into the bush then wandered back on to the road and sat at the copper's feet.
"About a quarter of an hour later, he walked off and climbed up a tree and just sat there staring at the policeman," Phipps said.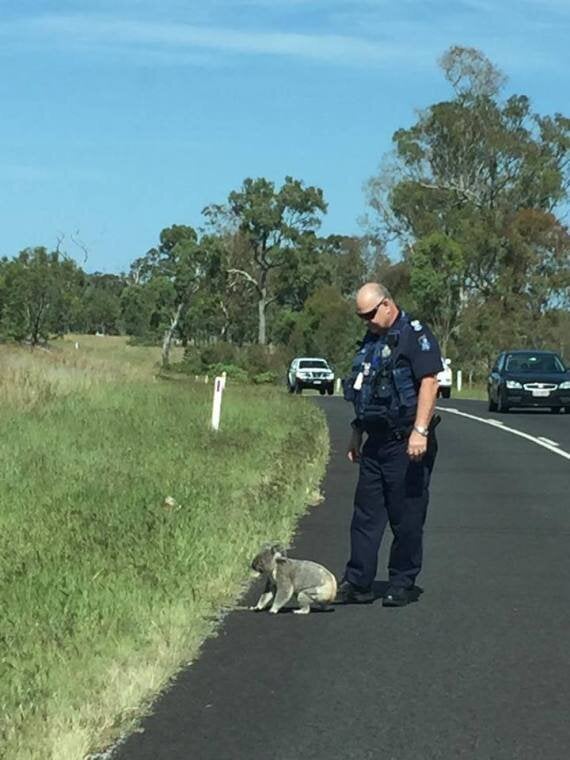 After some time, James managed to get the koala safely off the busy highway. Source: Mark Phipps / Facebook