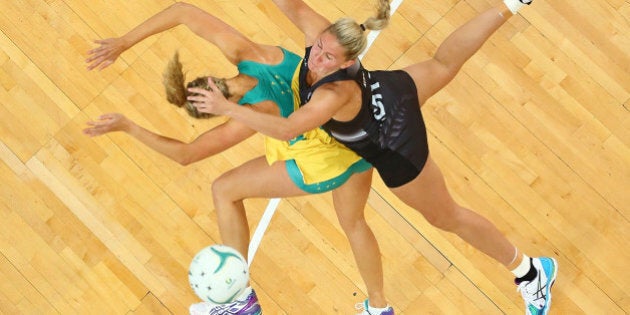 Finger sprains, jumpers knees, hamstring strains, torn anterior cruciate ligaments -- welcome to the dangerous world of netball.
The most common hospitalisations for netballers includes soft-tissue injuries affecting the knee and lower leg, according to the report.
With the netball season quickly approaching, it is important to take measures to limit the chances of obtaining injuries while playing, Netball Australia's head physiotherapist, Alanna Antcliff told The Huffington Post Australia.
"Knee injuries have become the most common form of injury for netballers according to national insurance data.
"Females are four to six times more likely to sustain ACL injuries than men and this doesn't help in a game like netball where players constantly stop suddenly and play on hard surfaces," Antcliff said.
"It took two years of work to develop working with Netball Australia in conjunction with the Australian Institute of Sport. It's very closely aligned to programs that already exist, but the strength, balance and agility elements have been applied specifically to netball.
"The KNEE program has been modelled off other injury prevention programs that have been proven to reduce injuries by 40-70 percent and adapted to accommodate the unique demands of netball," Antcliff said.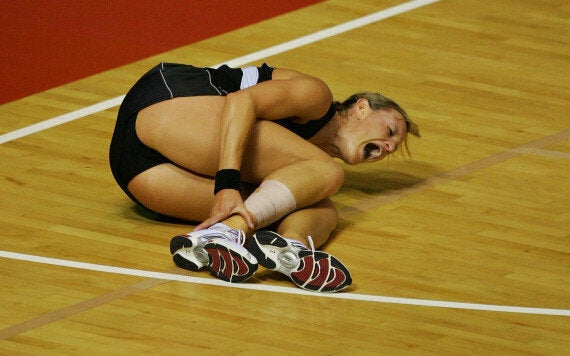 "Knee injuries have become the most common form of injury for netballers," said Antcliff.
The KNEE program targets juniors, recreational players and elite level netballers. It incorporates step-by-step guides and instructional videos aiming to reduce the prevalence of serious injuries in the game.
Melbourne Vixens captain and Australian Diamonds player, Madi Robinson, is a huge advocate of the KNEE program.
"I did my right ACL in April last year, but I'm back on the court this season," Robinson said.
From the age of six Robinson has been playing netball. Since the beginning she claimed to have followed a procedure similar to the KNEE program.
"Unfortunately the knee can still give way while playing. That's what happened to me. I was going in for a centre pass, pushed off my right foot and my knee gave way," Robinson said.
Antcliff said the program has a long-term aim to reduce the incidence of all lower limb injuries by targeting how to land and change direction safely and correctly and how to move efficiently.
"It is estimated that ACL injuries account for 25 percent of all injuries in netball. If it involves cartilage, there is a higher risk of osteoarthritis within 20 years," said Antcliff.