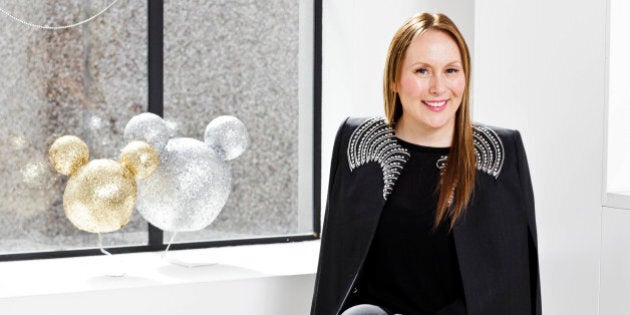 After heading up some of the country's most prominent fashion brands, sass & bide CEO Julie Otter knows a thing or two about business.
She's passionate, driven and, during her 20 years in consumer retail, has seen myriad changes in the way businesses are managed and operated to achieve success.
Here, Otter draws on her experiences to provide insights for small business owners about how they can manage and communicate with their team, keep on top of busy schedules and market their business.
Don't be afraid to ask questions
Otter said that asking questions of mentors, business associates, team members and even friends and family is a great way to grow your business and develop personally.
"I've worked in large corporations and work on the more bespoke businesses that they have -- I ran MAC cosmetics, which is part of Estee Lauder, as well as Peter Alexander and Jeans West so I've been lucky to have worked alongside a lot of very smart people," she told The Huffington Post Australia.
"I was conscious of taking opportunities as they were given -- if you're surrounded by incredibly smart people, you can just ask them a lot of questions and usually, most people are generous in their answers.
"I always find it interesting how often people don't ask questions -- retail is learning every day. You need to understand where your strengths lie, and where they don't. It's not about weakness, it's about knowing how you and your team are going to operate the business together."
Marketing starts with you
Having a massive marketing budget doesn't necessarily guarantee your business will be successful, Otter said.
"Whether you have a large marketing bucket or a minimal one, and I've worked across both, it's really about your connection with customers," she said.
"If you have a VIP program or any type of loyalty program, you can speak to those people and they usually will -- if you have an ongoing relationship with them -- give you the feedback that you're after.
"You have to be willing to ask for it, and you have to be willing to know that it's not always going to be what you want to hear and you need to be prepared for that.
"You're not going to get everything right all the time, but you should be interested and excited about what your customer base has to say."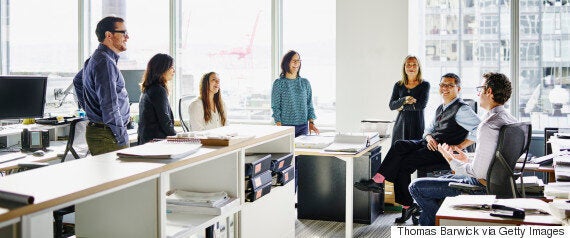 Regular team meetings are essential to the health of any small business.
Otter said your own team and staff are valuable sources of feedback.
"Your internal customer base is also important," she said. "If you have a team of two or a team of 200, everybody has an opinion.
And if you've hired correctly those people should understand you and the vision of the brand or the company, and therefore you've got people around you who are passionate about what they're doing.
Your staff will also give you feedback on thing you may not have thought of, Otter said.
"Your internal team are your best marketers, as well as anybody who loves your brand as they'll talk to others about how good your product is," she said.
Regular communication and meetings with staff, co-workers or business partners is crucial to the success of your business, Otter said.
"We've been in a really exciting time of rebuilding and with that comes new ideas every day," she said.
"What is critical in my day is the time I spend with my management team and the consistency we've started to create around communication.
"It's easy to cancel a meeting but you have to be extremely careful to keep meetings that are business-critical. I know it sounds really obvious, but it's easy to think 'oh, I'll just speak to them later', but you need to keep that communication open and consistent."
Otter's advice is to set meeting times every week -- and stick to them.
"Everyone knows there's no shifting of those in the diary," she said. "I take them through my week so they know where I'm at and what's happening and we have an open-door policy. If it's ever closed, it's usually only if I'm on an important call or in a meeting, otherwise it's quite fluid.
"And I think that's important as well, particularly if you're going through a period of change."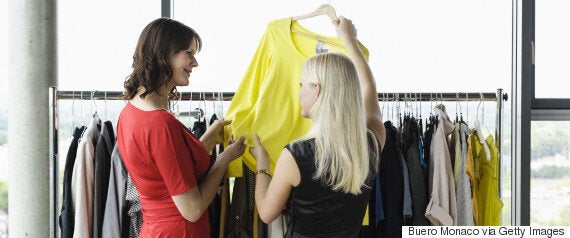 Feedback from staff and customers is invaluable in ascertaining the direction of your business.
Otter said at Sass & Bide, she holds weekly and monthly management meetings as well as annual performance reviews and casual get-togethers.
"I'm a very strong believer in yearly performance reviews so you can be across people's training and development," she said.
"I also meet each week one-on-one with my managers. We can then talk about development plans and that trickles down to the entire business. It's also really important to separate time to celebrate with a fun lunch … it can't all be business, all of the time.
"It sounds really simple, but at the end of the day, the best business is one that's relatively simple. There's a lot of mechanics and lot of technicalities involved in business but if you strip out anything that is unnecessary and make people feel as included as possible and empower them as much as you can -- by sharing knowledge and celebrating and owning what you're doing, usually most people have a good day at work."
Don't let an impressive CV destroy your culture
Otter said it's easy to be distracted by an impressive CV when you're looking to hire, but ensuring that person is a good fit in your workplace is just as important as experience and knowledge.
"Culturally, understanding your team and understanding who you need is so important," she said.
"I have certainly had learning curves in recruitment and I think you need to understand the culture in which you're hiring.
"You could be 100 percent perfect on paper, but if you're not going to work with the team, it's simply not going to work. We're a relatively small team here, it's a tight team. Everybody contributes, from the store managers to the casuals, absolutely every person is critical.
"You want people who want to be here -- it's got to be right for them as much as it's got to be right for us.
"You spend more time with your colleagues at work than you do with your family, and you wouldn't surround yourself at home with people you just don't get on with -- not intentionally anyway!"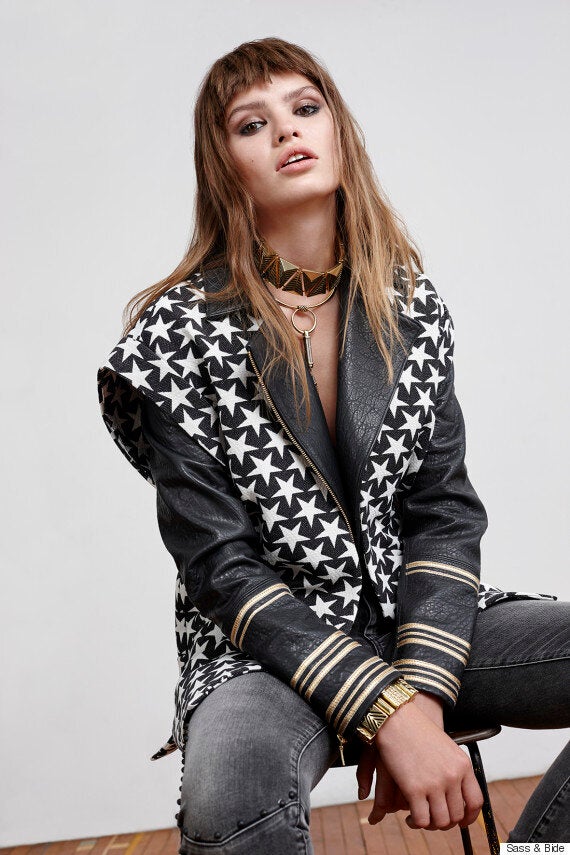 Julie Otter is responsible for maintaining sass & bide's strong brand focus and image.
Time management is everything
Otter said there was no such thing as a regular day for her -- the only consistency was that they were all busy.
"Like small business, every day is a busy day for me," she said.
"I'm a huge fan of my online diary, and I do have a lot of reminders coming through. Some people are fantastic and remember a thousand things -- I know I don't so I don't even try to pretend.
"Diary management is critical and I'm always grateful for those reminders coming through all the time to keep my day on track."
She said being able to say no, and to delegate are also important for small business.
"It's difficult sometimes to say no, and for me something that's been really important for me in managing my time and priorities," she said.
"Inevitably, someone else's priority list might not be the same as mine, but you can't be dismissive about it.
"It's in their priority list for a reason and you need to be respectful of that -- while still standing firm and saying no if you need to.
"Not over managing, and effectively delegating is an important self lesson too -- if you want to be the head of a team, you have to learn those two points, otherwise it'll lead to complete exhaustion."