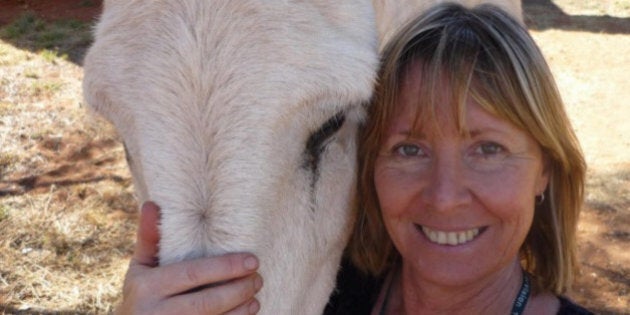 The Australian nursing community is calling for new safety regulations for nurses working in remote areas after the violent death of Gayle Woodford.
Woodford's body was found in a shallow grave not far from a remote clinic in Fregon in South Australia where she'd been working at Nganampa Health Council.
More than 75,000 people have signed a petition calling for an end to single-nurse postings in remote areas, as well as enforcing a two-person minimum for after-hours call outs so a nurse would not be alone, responding to potentially violent situations without assistance.
The College of Emergency Nursing Australasia is supporting the petition, with executive director Shane Lenson saying violence towards nurses was not isolated to any one location but being in a remote area made help further away.
"In Australian emergency departments, physical and verbal abuse is a daily occurrence," Lenson said.
"Nurses dedicate their professional lives to caring for people who are injured and unwell. All nurses should be able to assist those requiring health care without the fear of violence and abuse.
"Nurses who work alone are at increased risk of violence, and must be protected. Duress alarms and working in pairs have been shown to reduce violence in healthcare."
The petition's creator, local area nurse Joanne Norton addressed the petition to Federal Health Minister Sussan Ley who was yet to respond.
"We are having difficulty coming to terms with this unprovoked and premature end to mum's life," he told ABC News.
"Anyone who knows mum would appreciate the kind, generous and loving, devoted and beautiful person she was.
"She always devoted her life to not only her family and friends but has given so much to the community. She wanted to make a difference to people's lives through her nursing and caring for others."