Christian Petersen via Getty Images
Lauren Jackson has retired. Australia's best ever female basketballer on Thursday announced that she was parting with "the love of her life". She wasn't referring to a human being.
Jackson had aimed to push on to Rio and compete at her fifth Olympics, which would have been a record for an Aussie basketballer of either sex. But her dreams of hoops and rings were sidelined by knee issues, which started with an innocuous enough meniscus tear but soon degenerated into arthritis and worse.
Her body, in the end, did what few opponents ever managed. It beat her.
Jackson was born and bred in Albury on the NSW/Victoria border but moved to the Australian Institute of Sport in Canberra and became more or less a Canberran. She played for the local WNBL team, the Capitals, large chunks of eight seasons during which time the team won four championships.
Success followed her everywhere. Or to be more accurate, she created it. Jackson, at 196 cm or 6 foot 5 on the old scale, was both literally and figuratively a giant of the game in America's WNBA.
She won two titles with the Seattle Storm, the first in 2004 and the next in 2010. Seven times she was an all-star. Three times she was named the league's Most Valuable Player (MVP). In 2006 she was named in the WNBA's team of the decade.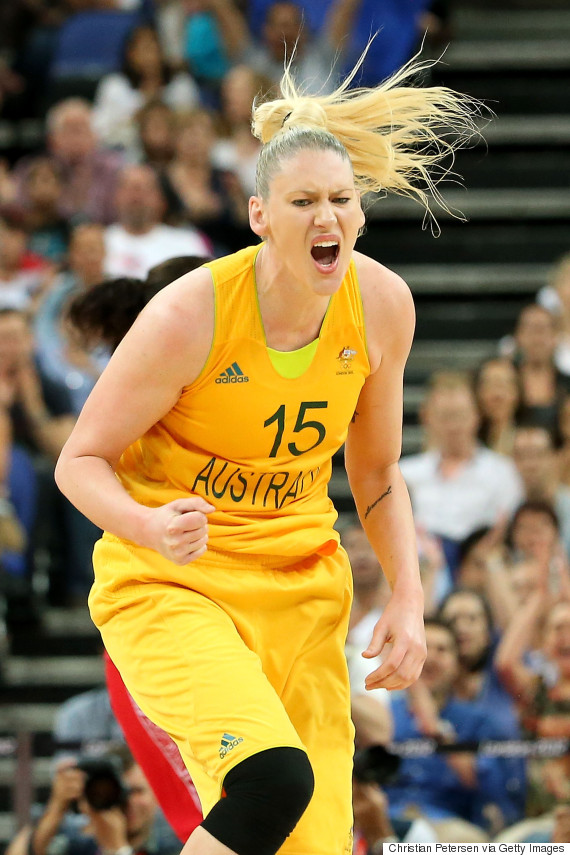 Hair today, gone tomorrow.
Jackson also excelled in Australian colours. She spearheaded the success of Australia's one and only World Cup win in 2006, as the Opals went through the tournament undefeated. But Olympic gold was always her stated quest.
Jackson won silver in Sydney, silver in Athens, silver in Beijing and bronze in London. With Australia's women's basketball's stocks stronger than ever in the lead-up to Rio, it looked like Jackson's -- and Australia's -- big chance to beat the Americans. Alas, the 34-year-old's knees had other ideas.
At Thursday's press conference, former Opals coach Jan Stirling described Jackson's career as "unparalleled". Current coach Brendan Joyce said "you can't replace the great ones".
You can talk all day about Jackson's on-court achievements but her character is no less formidable. She was one of those athletes to whom you dared not ask a bland or dumb question. That's not inferring she has a mean streak. It's to say that she always relished the opportunity to say something intelligent and thoughtful rather than boring and predictable.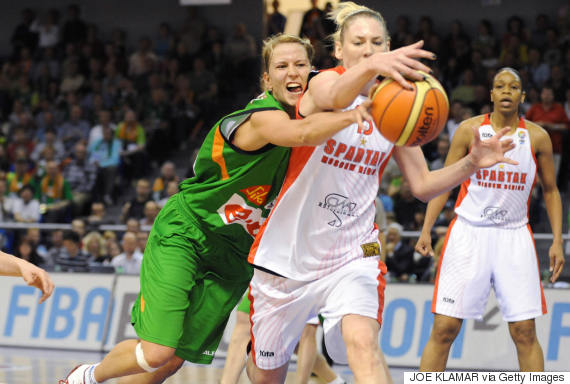 In the end, she was rushin' to get out of Moscow.
Basketball took Jackson to some interesting and occasionally dark places. Her time in Moscow playing for a doting former KGB spy almost defies belief. In the end she was so rattled by the world of money and lavish parties she'd inadvertently entered, she scurried back home to university to study gender inequality.
For Lauren Jackson, the world was not just a place to basketball in. It was a place to be experienced, explored, interrogated. But ultimately, perhaps the greatest quality of this multi-faceted, uber-talented Australian sportswoman was her humility.
"Thank you for giving me the greatest opportunity to say goodbye," Jackson said on Thursday, before thanking a list of people which would fill a large stadium. That summed up the whole tone of her departure. She made it about the people around her, rather that Lauren Jackson.
She never even uttered the phrase "my journey". Not even once.