Fairfax/Facebook
The twin brother of a man accused of murdering 26-year-old NSW school teacher Stephanie Scott has pleaded guilty to being an accessory after the fact to murder.
Marcus Stanford pleaded guilty to the charge on Thursday for his role in the death of Scott in April 2015.
Stanford and his twin brother Vincent faced a committal hearing in Griffith Local Court where Vincent Stanford, charged with sexually assaulting and murdering Scott, had the sexual assault charge dropped and replaced with another charge that hasn't been made public.
Vincent Stanford was committed for arraignment on May 6 while Marcus Stanford is expected to be sentenced in May in the Supreme Court.
Scott's burnt body was found in the Cocoparra National Park, about 70 kilometres from the town of Leeton, where she worked as a teacher at the local high school.
Vincent Stanford, a 25-year-old cleaner at the school, was arrested four days after her disappearance, charged with sexual assault and murder.
His twin brother was arrested in June last year and charged with being an accessory after the fact. He was extradited from South Australia to NSW at the time after he allegedly received a number of items in the post connected to Scott's death.
The twin brothers were born in Tasmania and moved to the Netherlands in their teenage years but had recently returned to Australia. The brothers, plus their mother and another brother had lived in Leeton for a year before Scott's tragic death.
When popular school teacher Scott disappeared just days before her wedding in April 2015, her family and friends knew something terrible had happened.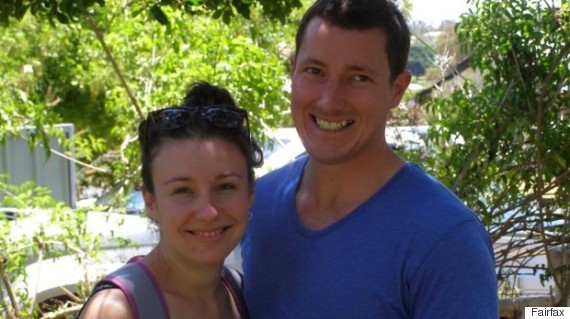 Stephanie Scott with fiancé Aaron Leeson-Woolley. Picture Fairfax
She was on the verge of marrying her partner, Aaron Leeson-Woolley. She was a devoted, loving family member who adored her students and was looking forward to being a married woman. In the eyes of those who knew her, there was no way she would have disappeared voluntarily.
Scott was last seen on Easter Sunday, April 5, preparing lessons for a relief teacher who would look after her students while she was on her planned honeymoon the following week. Police, family and friends immediately launched a painstaking search involving divers and hundreds of volunteers. Scott's family hired a helicopter to help in the search for her car which was eventually found abandoned in a field at Wamoon, near Leeton.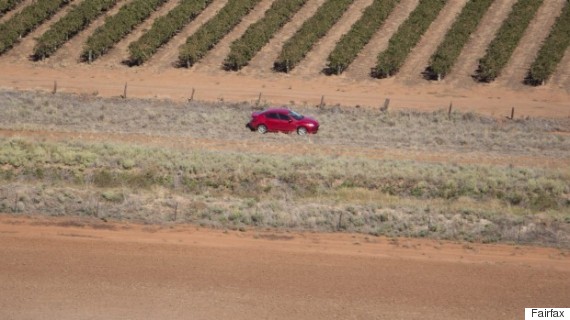 Stephanie Scott's abandoned car. Picture Fairfax
Hundreds of people turned up to a special memorial for Scott, releasing yellow balloons (Scott's favourite colour) into the sky and reading poignant messages, remembering a much-loved daughter, sister, fiancé and teacher. There was an outpouring of grief at Scott's school, with bouquets of flowers and touching notes left at the front gate.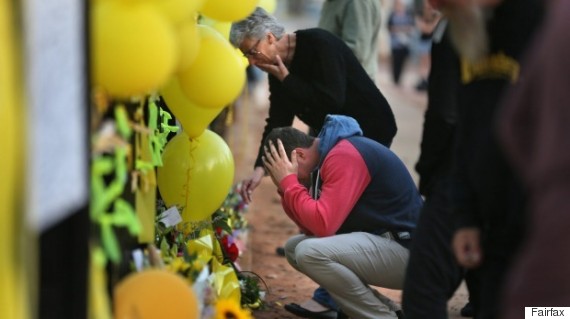 Stephanie Scott's mother and fiancé. Picture Fairfax
Scott's sister, Kim, used social media to publish a poem she had written for her sister's wedding.
Members of Scott's family attended Griffith court this morning, including her parents, sister and fiancé.