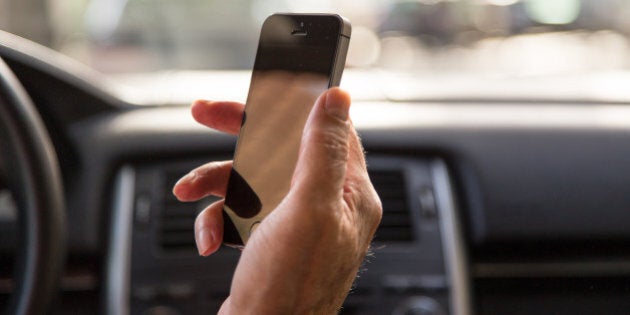 Going over your monthly mobile data is, like, the worst thing ever!
Particularly now that Instagram is doing 60 second videos = chewing through the megabites faster than ever before.
Optus feels your pain. That's why they're trialling WiFi in Ubers (if you're on the Optus 4G Plus network). The initial trial is being rolled out across 100 cars in Sydney and Melbourne.
"Uber has fundamentally changed the way we think about getting from point A to point B, and for us this is an opportunity to create a truly connected experience for drivers and riders by using our superfast 4G Plus Network," Steve Long, Director, Local Markets at Optus said in a statement.
"Recognising that online access is a critical component of the Uber experience, we are offering exclusive offers to both drivers and passengers to access the fast and reliable Optus Network while they are in transit."
The in-car internet can handle up to 10 devices at the one time, which is great news if you all plan to live Tweet the trip while also watching a movie on your iPad.
Interestingly, Roy Morgan Research has previously reported that 989,000 Australians travelled by Uber in the last three months of 2015, which has likely increased since then. Almost three quarters of them were aged between 18 and 34 (AKA big smartphone users).
Uber travellers made around 3.7 trips each with the service during the same period, which equals around 7.3 million passengers in an Uber from July to December 2015. Optus mobile customers were around 2.3 million of these passenger trips.
Point being, there's going to be a lot of people taking advantage of the free WiFi. Getting stuck in traffic never looked so appealing.