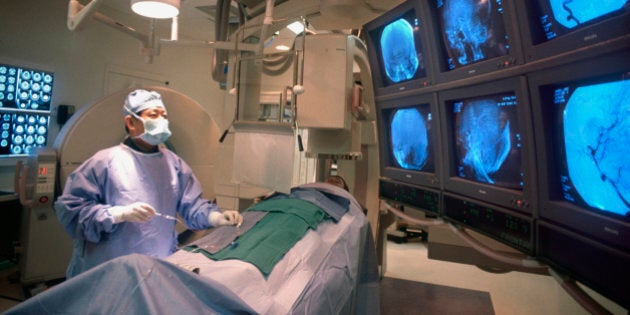 When even brain surgeons say they're confused, it might be time to rethink and simplify your plans.
That's the situation confronting Prime Minister Malcolm Turnbull, as the president of the Australian Medical Association -- an honest-to-god brain surgeon -- says he can't follow what's happening to tax and health in this country.
"Even brain surgeons bamboozled by [government] policy process," proclaimed the release, as the association's president Brian Owler brought up his issues with Turnbull's ideas.
"I am AMA President and I'm a brain surgeon with a PhD and I'm struggling to keep up with the policy process," Owler said.
"I mean, we've been talking about COAG and tax reform, Federation reform, productivity reviews, multiple reviews in health, and we still don't seem to have a coherent vision for the path forward."
Owler said the changes to tax collection would not lead to any proper benefits for the health system.
"If you're relying on income tax revenue, then that is going to disadvantage the smaller states... it is becoming more and more difficult to follow the logic around funding of public hospitals and the tax policies that are coming from the Government," he said.
"We've had months to sort this out, yet the policy seems to be leaked out a few days, seemingly made on the run, a few days before a COAG meeting. I don't think that is the way that policy should be developed, particularly when it's such an important long-term policy."
Federal Health Minister Sussan Ley poked fun at Owler's confusion.
But the point Owler is making seems to be -- if even a guy with a PhD who performs surgery on people's brains for a living can't follow the plan, how is the average voter supposed to make sense of it?