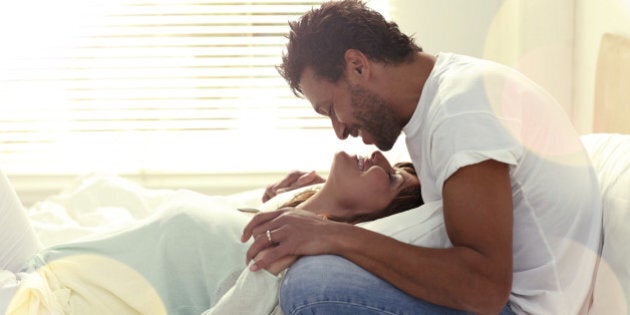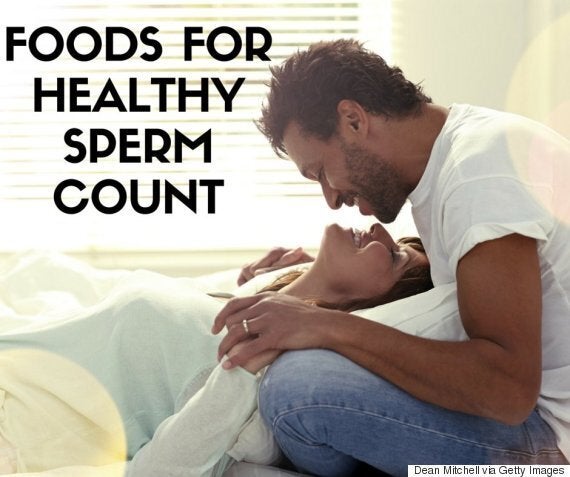 Sperm count. It's not something many men want to talk about, with either their friends or partners but, pride aside, low sperm count is a common issue and there are ways men can help maintain good sperm count and quality.
"One in 20 men have some kind of fertility problem," Dr Trent Watson, accredited practising dietitian and spokesperson for the Dietitians Association Australia, told The Huffington Post Australia.
"The effects of having low sperm count is reproductive difficulty and infertility. It's usually only when you're having trouble conceiving that most men will identify that it's a problem."
While there is yet to be strong scientific data to say that certain foods increase sperm count for certain, what we do know is there are particular vitamins and nutrients which are important for sperm count and production.
"There are certain nutrients which are important in the reproductive system, for both men and women," Watson said.
"For men to optimise sperm content and function, it requires eating a balanced diet based around the core food groups and regular exercise -- so a balanced diet including whole grains, low-fat dairy products, lean means, nuts, seeds and plenty of fruit and vegetables.
"Also, maintaining healthy weight is absolutely paramount. What is known is that weight is a huge factor in both male and female reproduction systems."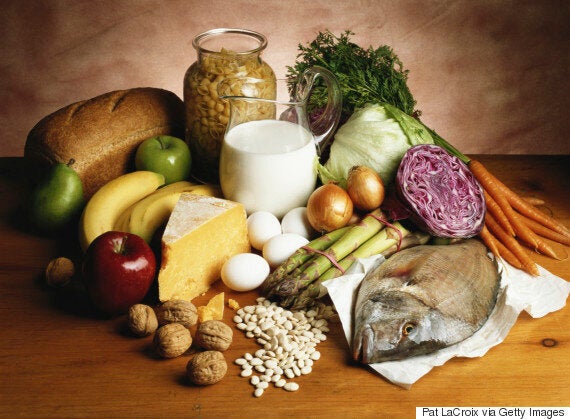 So which nutrients in particular can help with sperm production and sperm count, and which foods are they found in?
"All these nutrients are found in the sperm production process and so will have an influence on a sperm deficit. This underpins the importance of a general healthy diet to actually meet those nutrient needs," Watson said.
Zinc -- Oysters, Lean Meats and Legumes
"Zinc is one of these important nutrients -- there's quite a high zinc content in sperm," Watson said. "Zinc is found in foods such as lean meats, poultry, beans, lentils, nuts, seeds and seafood and dairy products.
"Oysters are especially high in zinc."
Folate and B12 -- Vegetables, Legumes and Animal Products
"These two B-group vitamins are often needed for rapidly dividing cells, and for sperm count. Folate is found in fruits, vegetables and legumes, and also folate-fortified cereals," Watson said.
"B12 is found in animal foods, such as meat and dairy products."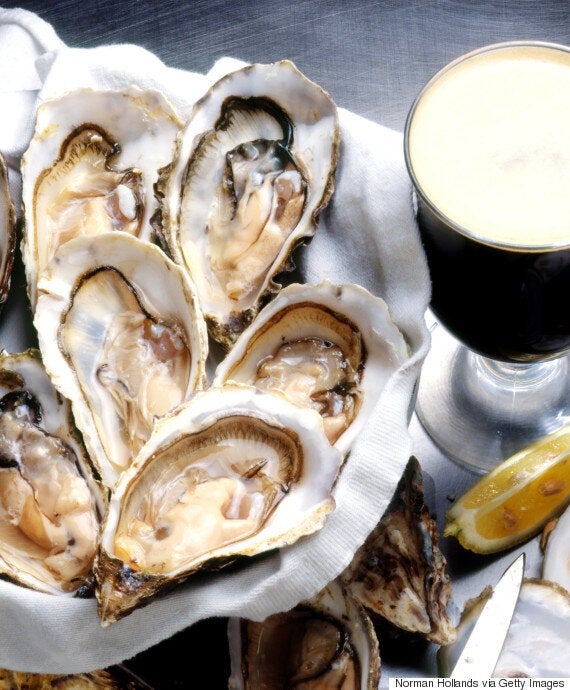 Double up on oysters for its zinc and aphrodisiac properties.
Antioxidants -- Fruit, Nuts and Seeds
"The other key ones are antioxidant-rich foods," Watson said. "So foods with vitamin A, C and E, which are found in fruits and vegetables, whole grain cereals, nuts, seeds and legumes."
Selenium -- Seafood, Lean Meats and Eggs
"Selenium is another one. It's found in seafood, lean meats and eggs," Watson said.
"It's a key component of the antioxidant glutathione peroxidase, which is an antioxidant enzyme produced in the body to help reduce oxidation."
Alcohol can decrease sperm count and production
"The other thing that is worth identifying is alcohol and its role in reducing sperm count," Watson told HuffPost Australia. "Alcohol has an impact on testosterone levels and it can damage the quality structure and movement of sperm, leading to problems with erections and ejaculation.
"Alcohol is toxic to most sectors of our body, including the testes."
Drinking alcohol doesn't just have short-term effects on sperm, it can also have long-terms effects.
"It very much has long-term impacts," Watson said. "The only answer to this, if sperm count and fertility is an issue, is abstinence from alcohol. For a couple who is trying to get pregnant, obviously that's one of the first things you could stop doing."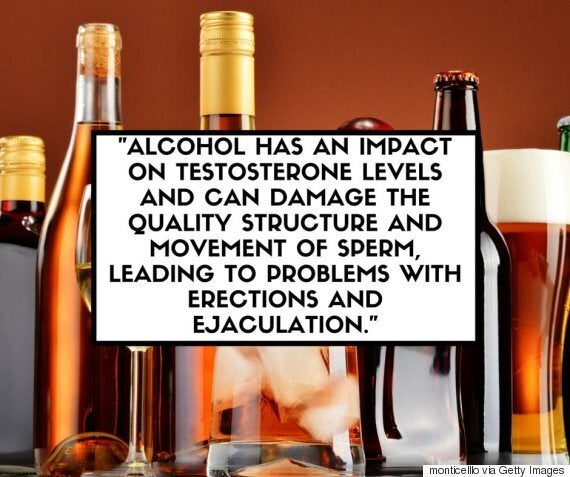 You may be tempted to eat all the oysters and legumes you can get your hands on but, unfortunately, it doesn't quite work that quickly.
"There's no quick fixes. Focusing on a healthy diet, maintaining a healthy body weight and doing regular exercise is going to be the best for good and healthy sperm count," Watson said.
"The healthier the specimen the better chance they will have of reproducing."
Binged on fast food and beers for most your uni years life? It's not too late to turn it around.
"This is the wonderful thing about the human body -- its ability to adapt. Genetically we're all predisposed to certain things, but it's the environment that really pulls the trigger for our reproductive systems," Watson said.
"If we're not providing a healthy environment by eating well and regularly exercising, the cells that are required for reproduction don't multiply and thrive.
"There's certainly a sense of pride associated with this issue, and maybe it is a bit of a motivator to get men into gear to ensure the best outcomes."