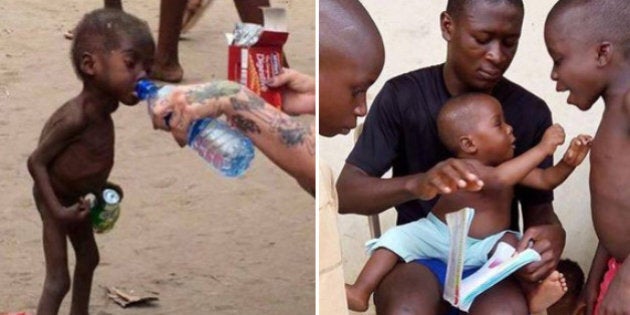 His name is Hope, and the story of his little life thus far is nothing short of miraculous.
Starving and feeble, a photo of Hope tugged heart strings around the world.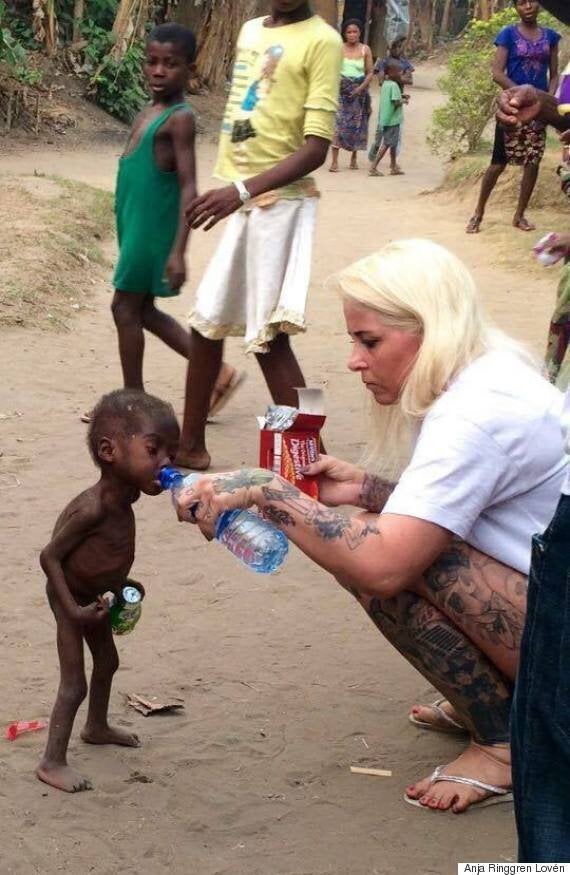 Anja Ringgren Lovén giving Hope some water after received a call about the abandoned child
This week, Lovén, who is the founder of the African Children's Aid Education and Development Foundation, shared another series of photos of him -- this time looking happy, healthy and surrounded by friends.
"When we heard that the child was only two to three years old we did not hesitate," Lovén said.
"A child that young cannot survive a long time alone on the streets. We immediately prepared a rescue mission."
Lovén said it was a common practice in some Nigerian communities to shun children accused of witchcraft and her charity was specifically dedicated to rescuing them from a life of neglect.
"When children are being tortured and abused and left alone on the street, it gives a child a lot of terrible trauma they carry around inside," Lovén said.
"Being rejected by your own family must be the loneliest feeling a child can experience, and I don't believe that anyone can imagine how that must feel like."
Lovén this week said Hope was preparing to have surgery next week for a condition called hypospadias -- an incomplete urethra.
"This is an operation the doctors have performed many times, so Hope will be very fine smile," Lovén said on Facebook.
"As you can see on the pictures Hope is really enjoying his life now having 35 new brothers and sisters who ALL take such good care of him, play with him, study with him, and make sure he is safe and is getting a lot of love."