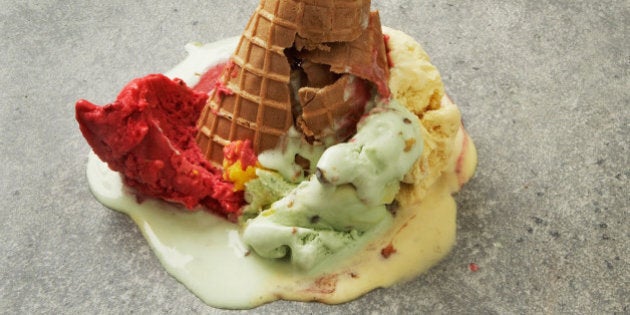 Gelato Messina, take note: some lines should never be drawn.
Even on the punniest day of the year.
Messina toyed with gelato lovers on April 1 when it announced its Darlinghurst and Surry Hills stores would be shutting up shop at 7pm. The reason? "Ludicrous restrictions" resulting from Sydney's controversial lock out laws.
Two hours later, Messina confirmed the announcement was fake.
"Messina will remain open until the wholesome family friendly time of 10.30pm (and even 11pm on weekends) and delivery will run as normal! So naughty!" it wrote.
"Even though that was a joke, we wanted to highlight how ridiculous the lockout laws are... As a business that has nothing to do with alcohol-fulled violence, we too have inadvertently felt the effects of these reactionary, archaic and politicised lock out laws."
The backlash came from far and wide:
"When April Fools goes too far," said one Facebook user.
"Pretty poor April Fools joke guys -- please don't bandwagon on the anti-lock-out campaign," said another.
"You owe me a tub of Messina."
Gelato Messina may be our humble go-to when we're looking for a late night scoop, but they should know better than toying with our emotions.
Deliciousness is not a laughing matter.